'I enjoy solving problems'
Steve Lynn
Vail, CO Colorado

EAGLE COUNTY " Sen. Joan Fitz-Gerald, not an athlete "by any stretch of the imagination," she says, ran the New York City Marathon in 1993.
Now she's running an entirely different race, though a similarly exhausting one.
"It was a good metaphor for life and for campaigning," Fitz-Gerald. "It's about putting one foot in front of the other even when you don't feel like it, even when it's tough, even when everything in your body says, 'quit,' you don't."
---
---
Fitz-Gerald, Coal Creek Democrat, is running for a U.S. Congress seat in the Second Congressional District, of which most of Eagle County is a part. Democrats Jared Polis and Will Shafroth, both of Boulder, also are running. The Democratic primary is Aug. 12.
The Boulder-based district hasn't sent a Republican to Washington since 1974 and it's unlikely one will be elected in November.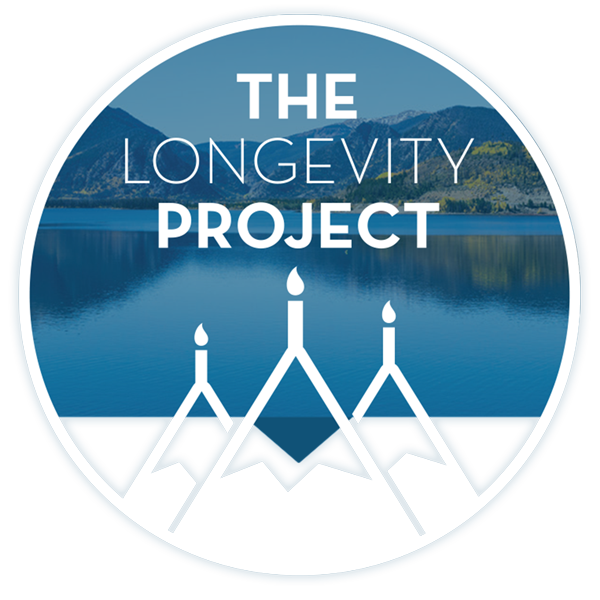 Participate in The Longevity Project
The Longevity Project is an annual campaign to help educate readers about what it takes to live a long, fulfilling life in our valley. This year Kevin shares his story of hope and celebration of life with his presentation Cracked, Not Broken as we explore the critical and relevant topic of mental health.
---
---
Fitz-Gerald, who grew up in Manhattan, has lived in Colorado for 31 years and in the mountains since 1993. She has been married to her husband, John Fitz-Gerald, for 36 years.
She said she taught herself how to ski at 42 years old after her two sons told her to follow them down a slope at Steamboat Springs.
"I enjoyed it, it was just fabulous," she said.
---
---
In 2000, she was elected to the state Senate. Two years later, she was reelected and was appointed as Senate minority leader. In 2005, state senators elected her the first woman president of the Colorado state Senate, a position she held two terms.
"It's taken all of my energy to do this and there's not much time in life for anything else," Fitz-Gerald said. "But I do enjoy it. I enjoy solving problems."
Experience qualifies her for Congress, but leadership counts more, Fitz-Gerald said. She's been the chair of the Senate Business, Labor and Technology Committee and has carried many bills on renewable energy, on which she wants Colorado to be a leader.
If elected, she hopes to sit on the U.S. House Energy and Commerce Committee because she has gained a great deal of expertise on those issues, she said. That may prove difficult because U.S. Rep. Diana DeGette, Denver Democrat, is on the committee, so Fitz-Gerald said she doesn't know whether two Coloradoans could serve.
Fitz-Gerald also calls herself a "champion for working families" and she said she has the support of every union in the state, including the Colorado Education Association.
She also trumpets that she has voted 100 percent "pro-environment" from 2003 to 2007, according to the Colorado Conservation Voters, a nonpartisan group dedicated to electing "environmental candidates."
Fitz-Gerald has spent some time campaigning in Eagle County when attending its County Assembly and other meetings, she said. She has yet to go door-to-door to talk to voters, she said.
"I don't get here as often as I'd like," she said. "Obviously, it's pretty nice territory."
Fitz-Gerald is running for Congress because Colorado needs to work better with the federal government to solve the state's problems, she said. Money spent on the Iraq War, in which Fitz-Gerald is calling for a "swift and immediate withdrawal," has drained state funding for infrastructure.
Colorado, for example, has been left with a bill of a couple hundred million dollars to make improvements to Interstate 25, she said.
"The country's not in good shape right now," Fitz-Gerald said. "We need to return the optimism and the opportunity… and it's getting out of our grasp."
Vail Daily: How do you plan to address our region's pine-beetle problem?
Joan Fitz-Gerald: I would like [Federal Emergency Management Agency] to take a much more active role in the mitigation issue. Cleaning up after a fire that may affect our water source is insane; it's too costly. There are too many homes in the wildland-urban interface up here for us to simply say this is a cleanup for federal emergency management.
This ought to be a mitigation issue. They mitigate earthquake damage with building codes and other things in earthquake-prone areas. They mitigate flood damage by coming into and having people move out of flood-plains.
This is an area where these are federal lands by and large and FEMA ought to be helping with removing some of the dead-standing fuel that's accumulating " and using FEMA funds to do it.
VD: How do you plan to address the traffic problem on Interstate 70 in the mountains?
JF: I don't think there's a solution to I-70 that makes sense from a traffic standpoint without a mass-transit component to it. That means less vehicle congestion in all the towns along I-70. It also means allowing people to come to the high country without vehicles.
I know that the Summit Stage works very well. Doesn't Vail have the largest free public transportation system in the nation?… These are solutions that can benefit the aesthetics of the county: You're not building parking garages, you're not getting the pollution, especially in valleys where there are inversions.
Mass transit has to be quick, it has to be convenient, it has to be reasonably priced. Driving home those solutions I think will help with the congestion on I-70.
Certainly I tried in my years in the Senate to address the issues of emergency services along I-70 as well as what do we do about trucks that are moving through this corridor. The bus issue has always been problematic due to the elevation and the kind of terrain that you're trying to cover.
Trains and monorails, I mean monorails move over wildlife corridors, they give you the advantage of not being on the ground, especially in areas where you've got a lot of wildlife passing. In this area you've got the lynx issue so you've got a lot of environmental habitat to protect.
Looking at it as a more futuristic solution, something that we should be looking towards and knowing that the build-out will be costly, but the maintenance is cheaper " you've got to weigh those things, and the environmental impacts will help us all.
Plus getting people from the airport up here without having to get a car would be a pretty nice convenience as far as moving tourism traffic.
VD: How do you plan to address the problem of global warming?
JF: For a start, take a look at what we did here… I myself carried a bill on demand-side management, "incentivizing" people to get rid of old inefficient appliances that use too much water, too much gas… These are big steps.
The federal government ought to be doing a clean energy fund to make an opportunity for entrepreneurs to take technologies and commercialize them so that we can hold down all of our demand, whether it's instant hot water heat or insulation products " things that make us consume less. I think those are just a few of the things we could do.
We passed a bill that mapped the state and said, "This is Colorado, here is where your wind blows most consistently, here's the San Luis Valley, most fertile region for solar-farms, here's where solar-thermal exists."
We know every energy source we can capitalize on in the state of Colorado. Why isn't the United States mapping itself?… I've done more on this issue than either of the two candidates in this race and I've got hands-on policy experience with it.
VD: How would you vote if our future president asked U.S. Congress to declare war on Iran?
JF: Well, asking the question in the absence of what the impetus was? Hard to give you an answer. I certainly hope this administration is not planning to attack Iran, certainly not a preemptive strike. That would be a massive mistake.
I think the United States Congress ought to be the authority that gives this country the ability to go to war. All of these things that have happened over the course of the last 60 years have been done without congressional approval and we need to get back to the constitutionality of Congress being the body that says we will declare war. You're asking a question assuming that Congress would be the authority. We've been bypassed and I think Congress has to say, "You won't go unless we say you can," and then it better be a national security issue.
But I think we ought to be very cautious about Iran. One, they are a much bigger nation than Iraq. They are much more sophisticated, they have a much better army. I don't think that's something that should be done without provocation to this nation's national security and I don't see it. So the answer would be "no" right now under the present circumstances and certainly anything this administration says I take with a huge grain of skepticism as to whether or not it's even accurate.
VD: What's the most important problem facing the nation and how do you plan to address it?
JF: Domestically, it's financial security and people's ability to have affordable health care because that's one of the driving factors of bankruptcies in this country. Sixty percent of bankruptcies are over lack of having health care coverage and having to pay medical bills.
The job issue: whether or not we're going to have a job market that allows people to improve their standard of living; it gets all played into a tax policy that favors the rich over the middle class.
A large portion of the debt that this country is accumulating and the devaluation of the dollar can go right back to this Iraq War. We've put ourselves up for sale. Someone said, "We're going to be tenants in our own country owning nothing." That's bad for national security.
If you look at that in the context of if cheap access to energy is one of the indicators of a first-world nation, solving this issue not only of global warming, the byproduct of using fossil fuels, but of being energy efficient ourselves, it's going to be very important over the course of the next 10 years.
So it's not one answer, it's multiple. But it's all big issues.
VD: What distinguishes you from your opponents, Jared Polis and Will Shafroth?
JF: A number of things. Policywise, there are distinctions. Certainly what we bring to the table as far as experience is different.
I've been a fighter for the middle class and working really hard at that in the state Senate to have bread and butter issues at the forefront of the policies that we implemented: getting the state back on fiscal footing…, making sure that we kept our colleges affordable, that ladder of success being able to get a higher education.
On policy issues, I'm the only one in the race that wants to get rid of No Child Left Behind.They both want to fix it. I don't think you fix bad bills; you don't fix bills with great titles that have a bad premise. That one was punitive and frankly didn't work in the rural areas. It's a real hardship on school districts here. Do we want accountability? Yeah, but that didn't get us there so let's start with a better framework.
I want Congress to exercise its authority and stop funding this war and tell the pentagon you've got $267 billion, you can figure out how to safely remove our troops. We're making us less safe because we have troop strength that is over-committed. We've got 49,000 troops in Afghanistan and 150,000 in Iraq, and Afghanistan and the Pakistani border are where our national security interests really lie.
I'm the only one in this race that wants us not to renew (the North American Free Trade Agreement and the Central American Free Trade Agreement). I think there are broken promises on both sides of the border. We could have a much healthier Latin American policy and one with greater economic justice, which would go to the issue of immigration as well as the issue of being good neighbors. I think NAFTA and CAFTA, the promises were never filled on the environmental side and the worker's rights issue side and we've lost our manufacturing base. It's all tough news to this country.
Staff Writer Steve Lynn can be reached at 970-748-2931 or slynn@vaildaily.com.
---
Support Local Journalism
---