In Vail, where hospitality is the industry, tips are the livelihood
John O'Neill
Special to the Daily

The standard
• Sitting down to dinner: 20 percent.
• Takeout: 10 percent.
• Counter service: 10 percent to 20 percent.
• Drinks at the bar: $1 per drink.
• Valet: $5 per encounter.
• Bellhop: $2 per bag.
• Maid staff: $2 to $10 per day.
Cab driver: 15 percent of fare.
• Barista: $1 per drink or 15 percent to 20 percent of total bill with food.
In the Vail Valley, you're bound to interact with a number of professionals who expect to be rewarded according to their service. And while many rely upon gratuities from others, there is often a disparity between how much is given by the customer and how much is expected by individuals working in tips-based jobs.
The minimum wage for tipped employees in Colorado is $5.29, according to the Colorado Department of Labor and Employment. The standard minimum wage in Colorado is $8.31. Therefore it is expected that tipped employees will make a bare minimum of $3.02 per hour in tip income to meet minimum wage.
Fair tips are both depended upon and expected.
---
---
The expectation
In a place that tends to be "play first, work later," service industry professionals are the ones who make the recreation go 'round. They are the wait staff, the maid staff, the valets and bellhops, the baristas and so forth, and they rely on a general baseline system for tips.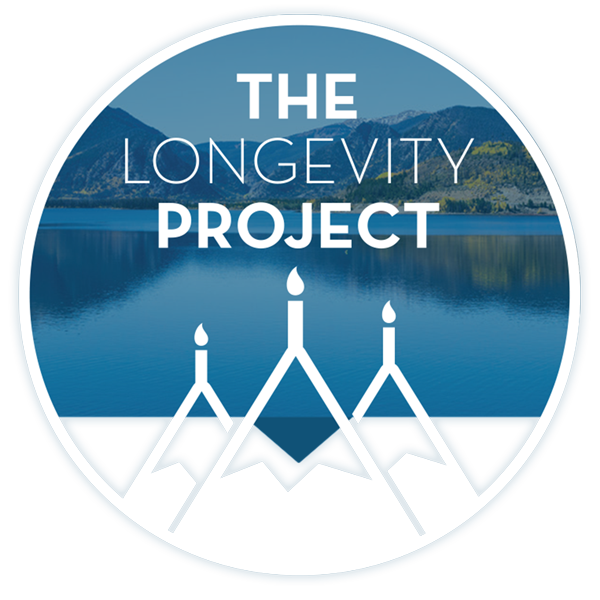 Participate in The Longevity Project
The Longevity Project is an annual campaign to help educate readers about what it takes to live a long, fulfilling life in our valley. This year Kevin shares his story of hope and celebration of life with his presentation Cracked, Not Broken as we explore the critical and relevant topic of mental health.
---
---
On a sit-down dinner, servers in town expect 18 percent to 20 percent. On to-go orders, it is customary to tip 10 percent. Generally, bartenders expect $1 per drink.
"A general server mindset is that you are going to get 20 percent," said Eric Beacom, the front-of-house manager and bartender at Northside Coffee & Kitchen in Avon. "That 18 percent to 20 percent is the expectation. From there, you can exercise some discretion and go up to 25 percent or down to 15 percent if you weren't happy with something about the service. But generally when someone walks in, 20 percent is the baseline."
If you have food delivered, then the delivery driver usually expects 15 percent of the bill for his or her services. Tipping is also expected at counter-service restaurants and coffee shops. Like bartenders, baristas expect $1 per drink or a percentage on the bill if the customer also orders food.
---
---
"I'd say $1 on a drink is the expectation," said an employee who wished to remain anonymous at Loaded Joe's, a coffee house on Bridge Street in Vail Village. A co-worker agreed and said, "Whether it is coffee or we are pouring you a beer, we totally rely on tips. We see a lot of volume in here, and the dollar here and a dollar there has to add up."
Employees at counter-service restaurants often get passed over for tips since they don't spend the meal visiting a customer's table. But they nonetheless depend on tips and work to earn them, expecting between 10 percent and 20 percent on the meal ticket.
Ski instructors also appreciate gratitude in the form of a tip.
"Gratuities for coaches are not a requirement but an appropriate and appreciated gesture," said Bobby Murphy, vice president of Vail Ski & Ride School. "A 15 (percent) to 20 percent gratuity based off the cost of the lesson will make your coach feel very appreciated and valued."
At a hotel, the valet, bellhops and maid staff also expect to be tipped. The general rule is $5 for the car each time it is parked or retrieved. For each bag, the bellhop will expect $2. Parking a car and handling a full cart of luggage could warrant up to $20. Housekeeping can expect anywhere from $2 to $10 per day, depending on the level of service.
Cab drivers, coach companies and other transportation services, aside from public transportation, also expect tips. In their thinking, 15 percent is good, 18 percent is better and 20 percent is great.
It should also be noted that monetary tips are both the standard and the expectation. Other items such as alcohol or marijuana do not pay the bills of employees in the services industry.
'Whatever you feel is right'
Discussing tipping — who you tip and how much to tip — can be uncomfortable. It is surprisingly a very personal matter, and each person maintains his or her own schedule of how much to tip. Promised anonymity, three individuals shared what they were willing to tip in specific situations.
• For instance, a 26-year-old man who worked through high school and college as a barista but no longer works in the hospitality industry, said he would tip 15 percent on a sit-down dinner and nothing at all on takeout or counter service. He would tip $1 per drink at a bar or on coffee. He would not tip a cab driver or any employee who could be considered hourly — a ski instructor, a baby sitter or a dog walker. He would tip a bellhop $1 per bag and a valet $2 for the car.
A 23-year-old man who had never worked in the hospitality industry said he would tip 18 percent to 20 percent on a sit-down dinner, but nothing on takeout or counter service. At a bar, he would tip $1 per drink. He would tip a valet $5 but would not tip the maid staff at a hotel. He would tip a coach service, cab or on Lyft but not Uber. He would tip 10 percent to a food delivery driver but would not tip a barista.
• A 22-year-old female college student who had not worked in hospitality said she would tip 20 percent on a sit-down dinner, none at all for takeout or counter service. Drinks at a bar she would tip $1 per drink. The valet gets $5, and the bellhop gets $2 per bag. She would tip the maid staff $10 once at the end of her stay. She would tip 20 percent on food delivery, and she should give her leftover change to the tip jar for an order of coffee.
Foreigners are another subject altogether. Rudolphe Von Berg, a student at the University of Colorado, grew up in France, where tipping is not a thing. When he came to the United States for school, there was a period of adjustment.
"It is annoying — I hate it," Von Berg said about tipping. "You have $15 for food, then you end up paying $20 with tipping. In the beginning, I would mess up and give someone like two bucks and it wouldn't be enough, or I'd give them more and it would be too much."
Von Berg recalls having dinner with his dad in New York City. His dad forgot to tip and the waiter chased them down on the street. Both parties were confused.
Hospitality literacy
Exercising some degree of hospitality literacy, or knowing what kind of effort is going into making your experience in a restaurant or at a bar a good one, will help when determining an appropriate tip.
"Watch your waiter or waitress," Beacom said. "Are they triple sat or working a double section? Are they still managing to stop by and fill water glasses, take orders and check in on the meal? You might want to tip more than 20 percent if that is your standard."
If the service is bad, then the opposite is true, and herein lays the justice of tipping.
"If you are a customer and you are constantly waiting or your server is not attentive, you can tip less," Beacom said. "The best thing a server can be is sincere, and your tip should reflect that."
---
Support Local Journalism
---