Into the great backyard
Editor's Note: Locals living in the Vail Valley often exchange careers and money for the everyday recreation fun to be had in the mountains. This is the first story in the "Winter Quest for Fun" series that reveals some of our favorite activities, dinners, snow outings and pure mountain magic.Exploring wiselyVAIL VALLEY – Tom Wiesen pulls over his Toyota Highlander hybrid to the side of the road just west of Minturn. We step out of the car. It is a warm midwinter day in the Colorado Rockies. My black fleece absorbs the warm sun and I take in a big inhalation of fresh air."Do you see anything?" Tom asks.The truth is, all I see is a muddy hillside, dotted with rocks, shrubs and piles of melting snow, red cliffs looming high above. I don't even know what I'm supposed to be looking for. Tom spots something with his naked eye. He hands me a pair of binoculars. A caramel-colored female elk comes into view. The cow crouches down to nibble on some shrubs. My heart flutters. She's beautiful. Suddenly, I see dozens more, 40 perhaps. These creatures are magical, no matter how many times I see them. Tom points out some large beautiful bulls browsing on the fir trees higher up near the cliffs. The males are blonder than the females, Tom says. And although elk are social animals, meaning they gather together in groups and cooperate for mutual benefit and protection against predators, the cows and bulls don't normally congregate closely within the herd.
To the untrained eye, a herd of elk grazing on the hillside right along side the road I drive on every day blends into the dirt and rocks, making them very difficult to see. But, Tom says, you just have to know where to look.Winter is the best time of year to view wildlife, he explains as he sets up his telescope, when elk migrate to lower sheltered valleys, windswept meadows and lower wood slopes. They eat dried grass from beneath the snow, browse on trees and berry bushes and eat bark and large shrubs. They flock to the sunnier south facing slopes, where snow is shallow and food is more accessible.An experienced naturalist and outdoor enthusiast, Tom founded Trailwise Guides offering backcountry outings 15 years ago in hopes of spreading his love of nature and the West to visitors from the world over, and is now joined by his wife, Tanya. In the winter, he spends his days snowshoeing, cross-country skiing, observing wildlife at once watching mother nature unfurl her greatness through sun, wind, cold and snow. In the summer, he leads hiking, mountain biking and bird-watching excursions. In addition, he writes the weekly Naturalist News column for the Vail Daily.To me, success comes in the form of applying one's passions, believing in what you're doing and finding daily fulfillment. "Look through the telescope," he exclaims, scouting a bull in his prime. "You can see the glimmer in his eye."Only minutes have gone by and it is clear to me Tom has tapped into this form of success. Of course, Tom might not see it quite this way. Inspired by an article he read in Outside magazine about Patagonia's environmental strides, the backcountry guide and his wife are now cultivating their passion by aiming to make Trailwise Guides a sustainable business, a business that does more environmental good than harm. It's a tough standard to live up to, according to Tom, considering everything we do and everything we buy has some environmental consequence. The couple recently bought two state-of-the-art hybrid SUVs and also uses a local organic company to supply food for their lunches. They have cut down on paper use, recycle plastic water bottles and newspapers and reuse lightweight nylon sacks for carrying lunches.
Next thing I know, we're back in the hybrid, heading east on Interstate 70. This time we stop just off the frontage road in East Vail. "There have been some big horn sheep sunning on these rocks lately," Tom says.Just when we think we won't find them today, we see three males sunning on large rocks. Tom explains that sheep congregate in social circles of similar ages. They sit on these rocks because they feel safe there. The 300-pound animals are expert mountain climbers and can jump 15 feet straight up in the air to evade predators. They are surprisingly cute. I notice one of them has unusually curly horns. The horns curve more and more as they mature, Tom says, eventually blocking their peripheral vision. They grind them against rocks to break them off. Sure enough, the sheep's horns were broken.Their mating ritual is especially fascinating. The males have head butting contests to establish dominance, running at each other at speeds of up to 20 miles per hour. The contest can last as long as 20 hours. The dominant ram will mate with more females than other rams. Natural selection at its best.We left the sheep to their sunning and made our way up to Spraddle Creek trailhead where we strapped on our snowshoes. Once I got my heart rate up and the endorphins kicked in, the forest turned magical amid the beautiful afternoon light and tall, snowy aspens. I felt like a kid again, exploring in the forest behind my house, far away from worries.
---
---
When I thought it couldn't get any better, Tom had a surprise in store. A cute, monkey-faced porcupine sat in the tall tree top running adjacent to the trail. Porcupines dwell in treetops in the winter time eating none other than pine needles, of course. The top third of the tree was bare. Tom said he's been there for about four weeks now. He reminds me of the three-toed sloths I saw in Costa Rica, I said. He moves like one too, Tom says. Porcupines are nocturnal, but he woke up long enough to pop his cute little monkey face up, scratch his nose and grab a snack conveniently from the branch he was perched on.On our way down, we examined animal tracks, the snow as proof that they exist. Tom took his trekking poles the length of three tracks and said that this distance equaled the length of the animal's body – very helpful when investigating. We saw weasel tracks, mountain lion and some tracks I couldn't identify."What made those tracks, Tom?""A snowball, Laura."At that we had a good laugh."Do you want to see a bald eagle?" Tom asked mischievously.
We hopped back in the car and drove west toward Wolcott. We scoured the cottonwoods along the river, where they hang out and hunt for fish."Look for a big white spot," Tom says. "It's gonna be big. They stand several feet high."We drove up and down, no eagle. Then we saw something, a raven. You can tell an eagle from a raven because and eagle's wings glide and a ravon's flap in threes. Just when I had come to terms with my surprising disappoint, we spotted it, soaring high headed straight for our car.Tom rolled down the window and pointed furiously. The raptor swooped down and landed on the adjacent hillside, his last flight of the day. A smile swept across Tom's entire face. Another magical day at the office. Trailwise Guides provides backcountry adventures year-round in the Vail Valley, featuring snowshoe tours, cross-country skiing and wildlife watching in the winter, and hiking, mountain biking and bird-watching in the summer.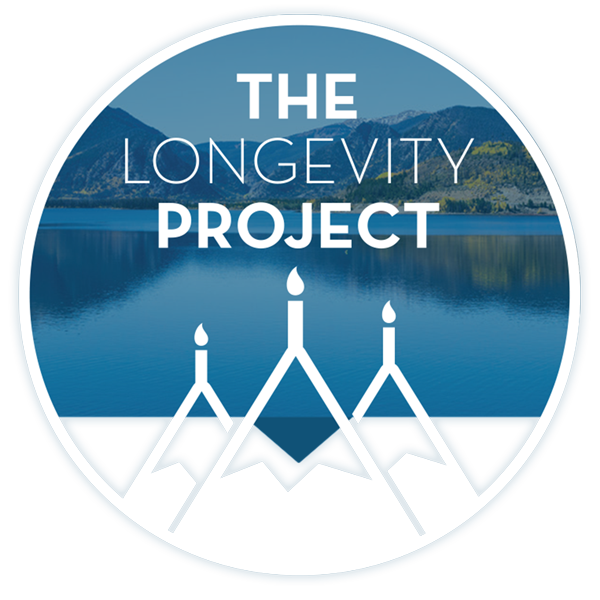 Participate in The Longevity Project
The Longevity Project is an annual campaign to help educate readers about what it takes to live a long, fulfilling life in our valley. This year Kevin shares his story of hope and celebration of life with his presentation Cracked, Not Broken as we explore the critical and relevant topic of mental health.
---
---
For more information, call 800-261-5364 or 827-5363 or visit http://www.trailwiseguides.com.Staff Writer Laura A. Ball can be reached at 949-0555, ext. 14641, or laball@vaildaily.com.Vail, Colorado
---
Support Local Journalism
---