It's Time Warp time in Eagle-Vail
Dammit Janet, it's time to do the Time Warp again.
In the name of artistic expression and All Things Halloweeny, the Vail Valley Theatre Company will fill the stage with men and women in leather underwear, fishnet stockings and high heels.
The Rocky Horror Show returns this weekend and next.
---
---
"Last year we were asked if Vail was ready for Rocky Horror. We weren't ready for Vail!" said Lance Schober, who returns as Dr. Frank-N-Furter, the self-described "Sweet Transvestite from Transsexual Transylvania."
They played to packed houses last year, and audiences can expect to be joined by all sorts of people they know wearing stuff that, well … they wouldn't wear to vespers.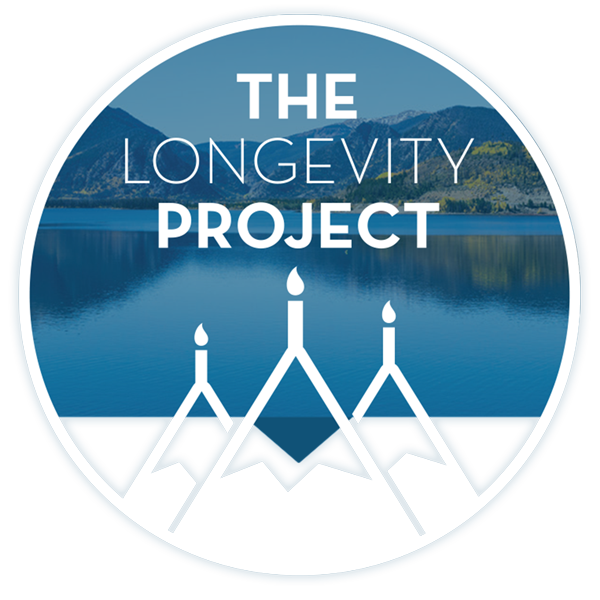 Participate in The Longevity Project
The Longevity Project is an annual campaign to help educate readers about what it takes to live a long, fulfilling life in our valley. This year Kevin shares his story of hope and celebration of life with his presentation Cracked, Not Broken as we explore the critical and relevant topic of mental health.
---
---
"Halloween is an excuse for boys to dress like girls and girls to dress like sluts," said Charis Patterson, quoting Glee. Patterson returns as Janet.
Schober looks amazing in a leather garter, fishnet stockings and high heels. Not as good at Patterson, but really good.
"I didn't think twice about doing the show, but I did think twice about the high heels. Those things are painful. If I'm ever tortured, put me in those and I'll tell you whatever you want to know," Schober said.
---
---
It's Halloween, so you get bonus points for dressing like some of the characters, and some characters are worth more points than others. Guys get high marks for trying to look like Frank-N-Furter. It's OK if you don't look as good as Schober in fishnets and heels. Few do.
Janet/Patterson returns as Janet, who is subject to a little teepee creeping when Frank-N-Furter comes to call in the dead of night, hence the invective hollered at her from the audience. Patterson's fine with that.
"If no one called me a slut, I'd feel really bad," Patterson said.
There's a counter script so you'll know when to shout stuff that only makes sense in the context of the Rocky Horror Show.
Actually, audiences have been shouting counterscript lines since 1973. Some are wonderfully unprintable.
"It takes a while to get used to people yelling at you when you're on stage. It doesn't happen that often," Schober said.
"People yelling at you is great, although it makes it tough to hear the music sometimes," Patterson said.
So you can stand around in the lobby and impress women with your encyclopedic knowledge, we're proud to present a "Bluff-Your-Way-in-the-Classics" tutorial, although calling the Rocky Horror Show a classic is like calling Nancy Pelosi a statesman – speaking of horror shows.
The Rocky Horror Show is a long-running British horror/comedy stage musical. It debuted in London on June 19, 1973.
Because the Brits have a delightful sense of irony, it finished eighth in a BBC radio listener poll of the "Nation's Number One Essential Musicals."
Actor Tim Curry played Dr. Frank-N-Furter on both stage and screen. Curry looks fabulous in heels, almost as good as Schober.
Frank-N-Furter creates Rocky Horror, The Perfect Man. The Perfect Man has half a brain, which seems to be a never-ending source of amusement for women.
Rocky's job is to ease Dr. Frank-N-Furter's frustration and stress – if you know what we mean and we think you do.
As for the plot, well … The Rocky Horror Show has one. All you really need to know is that no one else knows how to dance the Time Warp, either. They'll show you and you'll do fine.
The audience has been encouraged to join in with the performance, except for the rice. Please don't do that, Schober said.
"The actors are in six inch heels and we don't want to kill ourselves," Schober said.
And high-powered water guns that would soak the stage, don't bring those either. There's electrical stuff and the Rocky Horror Show is shocking enough without getting someone electrocuted.
Before the show they'll be selling goodie bags containing things like confetti, toast and spray bottles, along with instructions so you'll look like you know what you're doing.
If you want to pack your own, items most commonly taken are:
o Toast – Thrown during the dinner scene.
o Bounty Bars – Thrown on the line with "Paradise" in it.
o Newspaper – When Janet covers her head with one in the rain.
o Rubber Gloves – To be snapped in time with Frank N. Furter during the creation scene.
o Kit Kats – Thrown on the line "You get a break"
o Party Poppers, Hat, Blower – Used during the dinner/happy birthday scene and the creation scene.
o Water pistols, bring a small one – Used to help simulate the storm in which Brad and Janet are caught.
o Flashlights – Used to light up the room during the "there's a light" verse of "Over at the Frankenstein Place."
o Toilet Paper – Thrown upon Doctor Scott's entrance when Brad exclaims "Great Scott!"
o Confetti – Thrown onstage at the end of the "Charles Atlas Song" Reprise.
o Playing Cards – Thrown during the line "cards for sorrow, cards for pain."
Staff Writer Randy Wyrick can be reached at 970-748-2935 or rwyrick@vaildaily.com.
---
Support Local Journalism
---