Jeep and wine excursions offer different views of Beaver Creek
Melanie Wong
mwong@vaildaily.com

Looking for more at Beaver Creek?
The Beaver Creek Lift & Picnic hike includes a lift ride, lunch and hike to nearby Beaver Lake. The tour takes about five or six hours for beginners and intermediates, The tours got Wednesdays and Fridays from 9:30 a.m. to 2:30 p.m. for $130 per adult or can be booked privately.
For those wanting a more in-depth hiking experience, check out Colorado Mini Adventures, a four-to-five hour outing that guides guests on nearby trails. Beaver Creek Hiking Center's Nate Goldberg said the Mini Adventures are great for people who want to time their hike in time to get back to Beaver Creek for lunch or for afternoon activities. The Mini Adventures are every Tuesday through the summer for $90 per adult.
Private tours are also available by reservation. For info call 970-754-5373 or see http://www.beavercreek.com.
If you go...
What: Beaver Creek's Afternoon Wine Excursion
Where: Exploring the mountain by foot or by 4x4, followed by apres at Beano's Cabin
When: Thursdays through the summer, beginning at 1:30 or 2:30 p.m.
How much: $130 per person
More info: http://www.beavercreek.com
BEAVER CREEK — It's not too often that you get the chance to gaze down on the Vail Valley during the summer months from so far up that the buildings, hotels and streets look like a miniature toy set — not without climbing a 12,000-foot peak at least.
Beaver Creek's newest offering, the Afternoon Wine Excursion, helps guests get to those views and experience the mountain's summery side in two ways — on a 4×4 vehicle tour, or hiking — both with experienced and knowledgeable guides. Both tours end at Beano's Cabin, nestled at the bottom of Larkspur Bowl, for a pleasant wine-and-cheese pairing.
As someone who has seen the slopes of Beaver Creek many times — both in the winter on a pair of skis and in the summer on a mountain bike — I was not expecting to be impressed by the tour portion of the excursion. However, what I found was that the 4×4 afforded us vantage points from the mountain that I had never seen in the summer. We were rolling far above where most mountain bike trails turned off, and on terrain that would only be accessible by a very, very long hike.
---
---
Judging by the looks on other visitors' faces, they were impressed by the views and surroundings as well, and someone commented that the Jeep tour would be a great way for out-of-town guests to see the mountain without the difficulties of adjusting to altitude or requiring a strenuous trip up.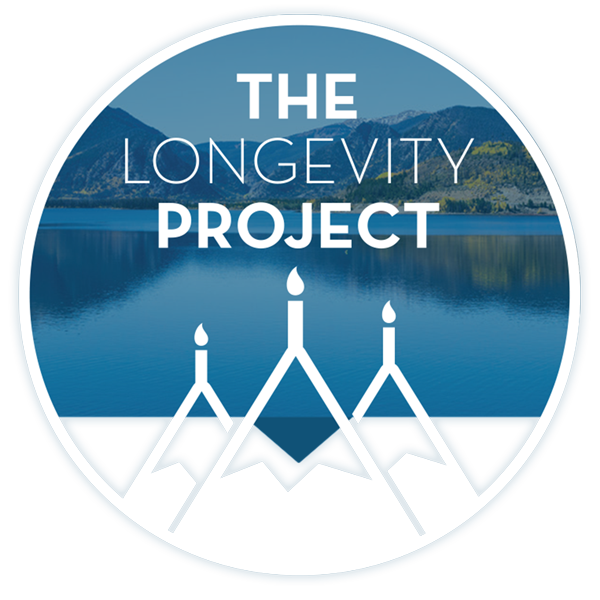 "Taking a ride on the 4×4 vehicles let guests experience areas they may not have gotten to otherwise like the top of Beaver Creek Mountain and the top of the men's Birds of Prey racecourse," said Kevin Roop, senior activities manager at Beaver Creek. "The vehicles cover quite a bit of ground in a short amount of time. The 4×4 tour to Beano's Cabin starts directly on the mountain, so no time is wasted, and explores for an hour and a half before arriving at the tasting. Views of the Gore Range and Castle Peak are pointed out by the guides and you may even see animals like the Peregrine falcon, sometimes elk, moose and marmots."
---
---
HIKING OPTION
We made our way up into the clouds, stopping along the way to scope out doe-eyed deer, portly marmots and stunning wildflowers. Our guide regaled us with Beaver Creek history, local lore and interesting facts about the area. For those wanting a hike, that's an option, too.
"The Beaver Creek Wine Excursion by way of hike involves two of Beaver Creek's most iconic features, Beaver Lake and Beano's Cabin. The trail is about 3 miles round-trip with 900 feet elevation gain and we provide top-of-the-line light, hiking equipment such as trekking poles and hiking boots to make the excursion that much more enjoyable," said Nate Goldberg, director of summer hiking at Beaver Creek.
---
---
I was hungry after our tour, even though I had spent my afternoon relaxing in the 4×4, and fortunately, the folks at Beano's had prepared a spread of cheese, charcuterie and wine pairings at the restaurant. We even got a taste of some locally foraged veggies as a special treat. The Beano's team rarely goes wrong, and they led us through a top-notch flight of a Chardonnay, Rioja and prosecco, topped off by a trio of sorbets that had me licking the bowl.
Afternoon Wine Excursions cost $130 per person. Reservations are required and spots can be reserved by visiting http://www.BeaverCreek.com, by calling the Summer Adventure Center at 970-754-5200 or by visiting the Summer Adventure Center in-person in Beaver Creek Village. The excursions are perfect for anyone seeking a radically different view of summer in Beaver Creek — or, if you just like a little adventure before your apres.
Assistant Managing Editor Melanie Wong can be reached at 970-748-2927 and mwong@vaildaily.com. Follow her on Twitter @mwongvail.
---
Support Local Journalism
---