Kaye Ferry: Vail leaders should call this home
Kaye Ferry
Vail, CO Colorado

I have a theory. Call me crazy. But we all have a right to our own opinions, and I have mine. Here's what I think: People who don't live in this community don't have the same goals, concerns, worries or expectations as those of us who do.
You might wonder why I'm bringing this up. I have a reason. Because in the 18 years that I've been sitting in meetings at town hall, I have never, and I mean never, seen such a contentious relationship between the town of Vail and Vail Resorts.
In the past there have been battles. In the past there have been differences of opinion. In the past there have been times when it appeared as though the impasse was so great as to never be breached.
---
---
But in the past, some modicum of reason and sanity prevailed, not always to the satisfaction of all involved, but at least some forward progress was made.
Not so any more. As of late, we continuously come up against a brick wall with Vail Resorts, and they express the same frustration with the town. There is clearly no respect, one for the other. Additionally, any attempt to negotiate is filled with bad tempers, a lack of interest in compromise and, sometimes, threats of legal action. And it's made me curious as to why. So I've thought about it a lot and tried to come up with an explanation. And I think I finally found it.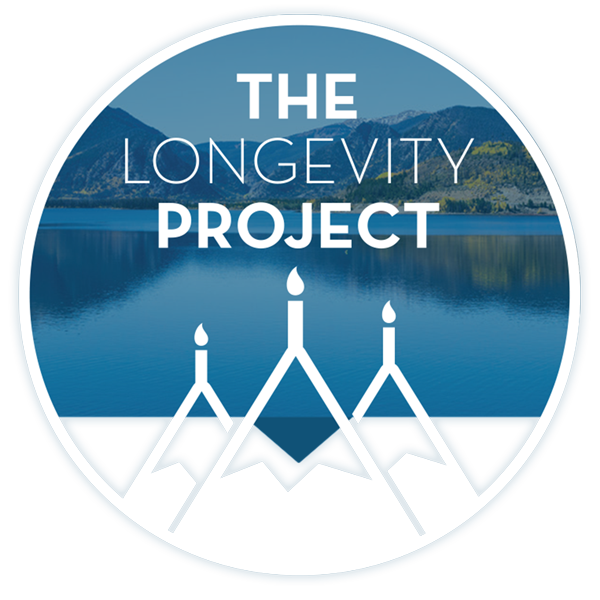 Participate in The Longevity Project
The Longevity Project is an annual campaign to help educate readers about what it takes to live a long, fulfilling life in our valley. This year Kevin shares his story of hope and celebration of life with his presentation Cracked, Not Broken as we explore the critical and relevant topic of mental health.
---
---
For the first time in this community's history, the heads of the two largest organizations in town do not call Vail home. In fact, Boulder seems to be the residence of choice in both cases.
With the corporate move of the resort company to Broomfield, the CEO of Vail Resorts no longer lives here. And while I don't think it's the worst thing to ever happen, it has changed the dynamics. Because when you live here and stand in line at Safeway, go to the local bank to conduct your business, read the criticism of yourself and your company in the Vail Daily, attend social events and participate in town dialogue, you develop a different relationship with the community than when you observe from afar.
So that's one part of the puzzle. A part that we had no control over and are simply left to deal with.
---
---
More disturbing is the part of the puzzle we could control but didn't. We also have a town manager who doesn't live here. Oh sure, he lives, part time, in the house he is given for his use. And he's changed his voter registration. But his family resides in Boulder. And he commutes.
You'll have to ask someone else why this has been allowed to continue, because it's a mystery to me. And while I don't believe it was the intent from the beginning, it has been allowed to continue for almost five years.
The outcry from the public when the resort company moved out of town should have been matched by an equal outcry when the town manager didn't move in. Unfortunately, most of the public didn't or still doesn't know.
So I'll return to my original statement: No one cares about us like we do. When one guy's admitted allegiance is to stockholders and the other's is to his resume, we have a problem " and one that has little chance for solution while this cast of characters is in place.
But the sad result for the time being is that neither party represents our interests because neither one has a vested interest in this community. Their goals are self serving.
So the head butting goes on. Solutions aren't found. Antagonisms build. And everyone retreats to their respective corners to the detriment of those of us who live here and care.
And I've seen it change our town in unfortunate ways. The sense of camaraderie has been squelched. Employees in both organizations view their roles differently, with skepticism and uncertainty. They, too, understand the temporary nature of these relationships and are less secure about their futures as well. The "we're all in this together" has changed to "we're out for ourselves."
A psychiatrist friend of mine said that relationships fail when the good will is gone. A sense of good will allows us to overlook certain things for the sake of the relationship. At this point, there is no good will left between the town and the resort company. And that does not bode well for the long-term best interests of this community.
Do your part: call them and write them. To contact the Town Council, call 479-1860, ext. 8, or e-mail towncouncil@vailgov.com. To contact Vail Resorts, call 476-5601 or e-mail vailinfo@vailresorts.com. For past columns, go to vaildaily.com and click on "Commentary" or search for keyword "ferry."
Kaye Ferry is a longtime observer of Vail government. She writes a regular column for the Daily.
---
Support Local Journalism
---