Kickstart your pre-season training at home
Ted AlvarezVail, CO, Colorado

AVON – With A-Basins recent showcase of a paltry strip of white snow, ski season has officially opened. We all might want to be in the best shape of our lives from an entire summer of training for the mountain, but lets face it sometimes, that just doesnt happen. But you can still kickstart an effective training regimen without even heading to the gym.The exercises you can do at home can be every bit as effective for pre-season training, says Neil Masters of Therapy Masters in Avon. It has to do with the effort you put into it. Gyms can provide much-needed motivation and supervision, but if you dont need (that), home exercises can provide substantial gains.I give suggestions for people to use household stuff, because sometimes youll suggest using a Swiss ball, and the excuse is, I dont have a Swiss ball. But everyones got a couch. Masters says the most important components of ski-season fitness include strength, endurance, flexibility and balance. Balance gets ignored the most, Masters says. Hamstring curls, leg squats and leg presses are great for strength but you need balance and coordination for skiing. The most important body parts to pay attention to are your core, back, legs and upper body. The upper body and core get neglected most often for skiing as well. Some people will say, hiking and biking all summer gets me in shape; its great, but not comprehensive. As a physical therapist in Avon, Masters spends months treating injuries during ski season, and often, these injuries couldve been prevented.The number-one thing I see is ligamentis knee strains, followed by upper body strains related to falls – being in better condition, especially in regards to balance and coordination, means youre less apt to fall, he says. Consider how you move on skis and mimic that activity for best performance. Thirty minutes of exercise is a good start – it wont prepare you for a full day in the bumps, but you can ski yourself into shape and progress as you see fit. To that end, Masters suggests these six home exercises to kickstart your training regimen. These exercises are intended for recreational skiers or boarders who ski a few times each week. As before starting any exercise program, you should consult your doctor, especially if you have any preexisting health issues. Masters also recommends a period of stretching beforehand, paying close attention to the calf, thigh, hip and back muscles as well as your hamstrings. And dont doze off, snowboarders: These exercises will work for you, too.
Choose a household box, stairs or any other flat, stationary item that you can safely put your weight on. For five to ten minutes, step up and step down at a quick pace with each leg. You can begin at brisk walking speed and progress to jogging speed as you gain experience. The step-up gets your heart rate up and warms up the muscles, plus theres an endurance aspect, Masters says.
Lie flat on the ground with your heels on an elevated surface, like a bench. Using just one leg for balance, lift your butt off of the ground with your heel, keeping your abdominals and hamstrings engaged. Remember to keep your sholders flat and movement controlled and focused. Begin with 10 and progress to 20 reps for each leg over time. This is a great workout for your core and hamstrings, Masters says. But you have to make sure you engage your abdominals and really focus your effort.
---
---
Keeping your feet flat and slightly wider than your shoulders, lower and raise your rear to perform a squat. Extend your hands forward as you lower yourself. After youre comfortable with 20 reps of standard standing squats, raise one foot and squat with just one leg for alternating repetitions. Pay attention to keeping good knee alignment, lower body alignment and posture. Squats help build quads, glutes and balance. Eventually youll work up to 20 squats per side effectively, all these exercises should mimic the duration of turns it takes to get down a single ski run, Masters says. The old 3 sets of 10 isnt always great for sport-specific training.
Choose any stationary item, like a strip of tape, or choose an imaginary spot on the floor to side-step over. Then, lightly jump over the item, mimicking the side-to-side movement of skiing to focus on proper coordination, balance, stance and posture. Use arms for balance, and perform the amount of reps it takes you to complete an average ski run.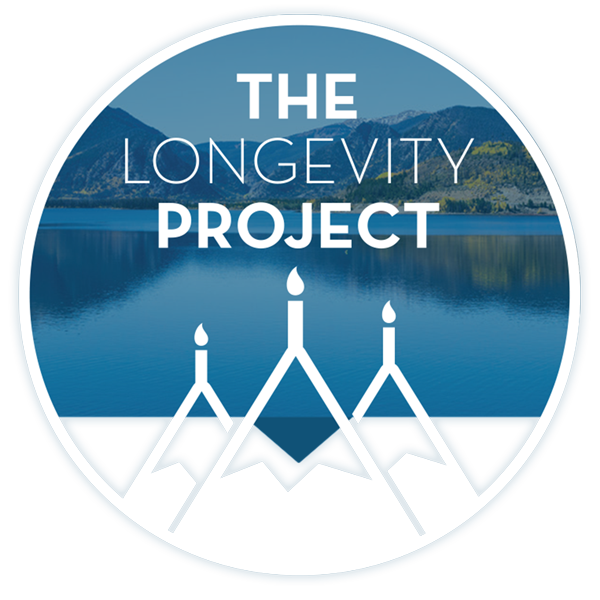 Participate in The Longevity Project
The Longevity Project is an annual campaign to help educate readers about what it takes to live a long, fulfilling life in our valley. This year Kevin shares his story of hope and celebration of life with his presentation Cracked, Not Broken as we explore the critical and relevant topic of mental health.
---
---
Get down on all fours (hands and knees) on the floor. Keeping your back straight, head in a neutral position and stomach muscles engaged, extend your right leg behind you while extending your left arm in front of you. For the next rep, switch and extend your right arm and left leg. Complete roughly 20 reps to work on core and balance. There are a lot of names for this exercise, Masters says. But I find people remember bird dog the best.
With your hands out for balance, place your toe on the edge of a bench or chair behind you. Dip your knee to perform a single-leg lunge, making sure to concentrate on your knee tracking above your feet and keeping your core engaged. Perform at least 10 reps per leg, again focusing on working toward the number of turns performed in an average ski run. Balance, coordination, strength, flexibility, core boardsports in general are a multifaceted activity where you have to think about all these components at the same time, Masters says. There are so many different levels of ability here in the Valley, and the more active you are, the easier youll transition. But if someones looking for ideas and maybe not in the best shape of their life, this is a start. Arts & Entertainment Writer Ted Alvarez can be reached at 748-2939 or talvarez@vaildaily.com.
---
Support Local Journalism
---