Letters: Council candidate is a role model
Compiled by Vail Daily staff
Vail CO, Colorado

Newbury a role model
As a hardworking single mother and Vail resident I often lack the time or energy to involve myself in local town government. It's an important part of our community and I have great respect for those who take the initiative to give so much more than a vote on a day in November.
I noted recently from a Vail Daily article about the candidates that Kim Newbury is running for re-election this term and wanted to take a moment to endorse this fabulous leader.
---
---
I met Kim shortly after moving to this valley. Our kids were in kindergarten together and I was immediately taken by her ability to be the single, super mother who inspires us, the business woman who deserves respect, and the voter who goes above and beyond our civic duties and makes the contribution to be actively involved in our community.
She is someone who I respect greatly, not because of her position in our town government, but because of the person she is. Kim has a heart of gold, and this paired with her brains (not to mention good looks) makes her the epitome of all we wish to be. She is often found lugging around the neighborhood children when someone needs daycare. She can be found volunteering at the local elementary school, or researching a new concept at the local library. She is also on the board of the Vail Childcare Center and has increased funding and staffing there.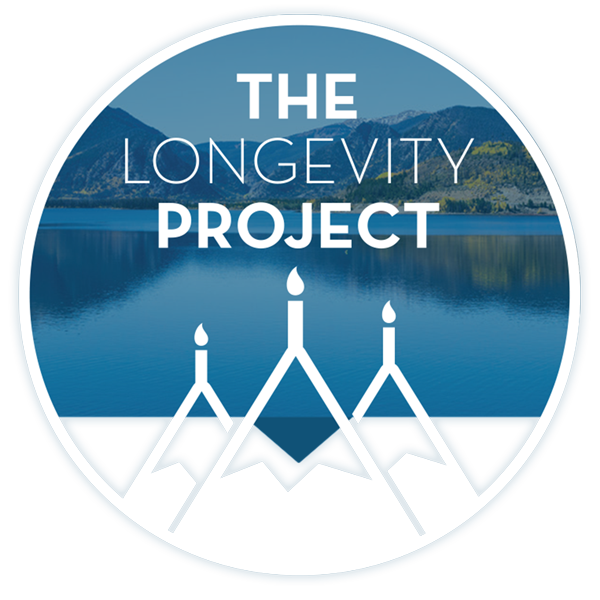 Participate in The Longevity Project
The Longevity Project is an annual campaign to help educate readers about what it takes to live a long, fulfilling life in our valley. This year Kevin shares his story of hope and celebration of life with his presentation Cracked, Not Broken as we explore the critical and relevant topic of mental health.
---
---
Kim is one to support children and their families. I have seen a few letters over the years where residents are upset about a new tax or initiative and say things like "I don't have children, and I don't want to support other people's kids" But, research shows that if we provide good education, activities, and support to our youth, they will fare so much better in the future. One may not want to put a few hard-earned dollars towards another person's child, but statistically if we don't focus on our children we will be putting forth much more to pay for their prisons. Raising children is not a nindividual task. Our community as a whole are raising these kids and Kim helps to make sure we do it to "Vail standards."
She has been involved in supporting child-care initiatives and improving Vail for families by projects such as remodeling the Pirate Ship Park and Big Horn Park, building the skate park and gymnastics facility.
Kim is just the kind of person you hope for the chance to elect. Please don't forget to vote Kim Newbury.
---
---
Amanda Jensen
Vail
Eagle-Vail needs plan
Protect your rights to approve Eagle-Vail Metro District Board spending, vote no on 5A. Demand a plan before you open your wallets.
I am not trying to hide anything. Quite the contrary, I am a proponent of transparent government and I have been for years. I am a taxpayer in both Eagle-Vail Metro District and the Town of Avon. I am expressing my concerns about the language in 5A.
As an Eagle-Vail taxpayer I see a ballot question that takes away the voters rights to decide on the spending of over $500,000 in taxpayer funds this year and next year. Vote no on 5A or the "operating" budget from taxes will triple from under $600,000 to nearly $2 million starting in 2010 and escalating as property values increase every other year there after.
The preliminary budgets for 2008 are now available. I encourage you to look at the total mills in both scenarios. If you vote no on 5A, your mills will reduce to an anticipated 12.535 which is 2.3 mills less than the 14.835 you are being asked to approve. I am sure that if you ask a fifth-grader they will tell you that this is a vote to increase your taxes.
This is a permanent change in your taxes and gives the Eagle-Vail Metro District authority to spend taxpayers' money without regard to any spending, revenue raising or other limitation. This permanent change is only the beginning of funding for the improvements.
It was stated at this past month's board meeting that even with this permanent shift of 9.4 mills to the operating budget there will be $20 million (give or take $5-10 million) needed for capital improvements in the near future. The exact figure will be determined as the master plan progresses and at that time the Metro District or more likely, the Eagle-Vail Property Owners Association will come back to the taxpayers and/or property owners to fund these improvements. I am not making this up, the chairman made this statement himself.
I understand that if you vote no on 5A there will not be a pool this summer, but voting for the measure will not guarantee that there will be a pool, either. I have reviewed the Eagle-Vail planned-unit development, it is available on line for anyone to review at http://www.EagleCounty.com. Currently the plan does not address a public pool as a use by right on Lot 34.
I spoke briefly to the planning department at Eagle County " there is reason to believe that a master plan and planned-unit development amendment will need to be completed before building permits are issued. This type of process takes time. On Wednesday, Oct. 24, I brought this to the attention of the Eagle-Vail Metro District to see if an amendment is already in process. It was reported to me that they had not yet started this process, but intended to look into it.
While I understand and agree that the Eagle-Vail assets are in great need of repair and replacement and that taxpayer funding will be needed, the ballot question 5A and financing plan does not fix the underlying problem " 30 years of bad planning and inadequate management of taxpayer assets.
I believe that the current board is headed in the right direction but I urge you to vote no on 5A or you give away many of your rights to hold their feet to the fire. Demand a concrete plan, with costs, public-private partnerships and planned unit development amendments in place before you open your checkbook.
Don't fall for the heavy-handed "if you don't buy this today, it will be gone tomorrow" sales pitch most commonly used by car salesmen. You may be crying "bait and switch" with no recourse in just a year or two.
Do not give away your rights to approve the details of major spending. Vote no on 5A. The devil is always in the details and the i's are not dotted nor are the t's crossed at this time.
Vote no on 5A.
Amy Phillips
Avon and Eagle-Vail resident and taxpayer
---
Support Local Journalism
---