Letters: Election issues are top of mind
Compiled by Vail Daily staff
Vail CO, Colorado

Charter deserves funding
I attended the Eagle County School District board meeting and quietly stood in the back corner of the room trying to see, but most importantly trying to hear everyone who had a chance to speak. I live in Eagle and I am the parent of a first-grader and a preschooler. I came to the meeting to gain a better understanding of the conflict and where the animosity comes in and why. As I listened to everyone, all I heard were concerned parents, no matter what school their child went to, wanting the best possible for their kids. Obviously everyone in that room cares deeply about their kids, including myself. It really seems like a no-win situation because every school in the valley is lacking something that parents feel is needed.
It wasn't until the end of the meeting when the two board members spoke about why they voted in favor of the charter school that I felt there was something I wanted to say. It is apparent that there is a divide between the Eagle County Charter Academy and every other school in the valley. That divide is not placed by Charter Academy parents. I have friends who cried when their kids weren't picked in the lottery for the charter school, but now have no nice words for the school. The fact is that the Charter Academy is a big part of the community and it brings children together from all over the valley. If Charter Academy weren't here, there would be 288 kids placed in other schools in the valley that are already overcrowded. This valley needs charter schools and it needs a successful charter school like the Eagle County Charter Academy. The charter school wants to be a part of the community and a part of the school district community. They have been around for a long time and have always tried to maintain a good relationship with the district from what I can tell.
---
---
If the seasoned, well-informed, well-educated members of the board have found a way to help fund a building for the charter school that is a huge need to them, and in turn, an asset to the district, I would like to challenge the board to vote in favor of the Charter Academy once again. Only this time, make it a unanimous vote in favor of the charter school if for nothing else but to send a strong, undeniable message to the Vail Valley that all kids, all students, no matter what school their parents feel is best for them, are equally deserving. Eliminate the question of a close vote, eliminate the wonder of an underhanded vote. Maybe if all of you on the board could eliminate your divide on the subject it could help the community eliminate their divide and in turn help these kids. Think about what kind of message you want to send the children of this valley. Let's put kids first. Send a message that is undeniable. All kids are equally deserving.
Erin Glockner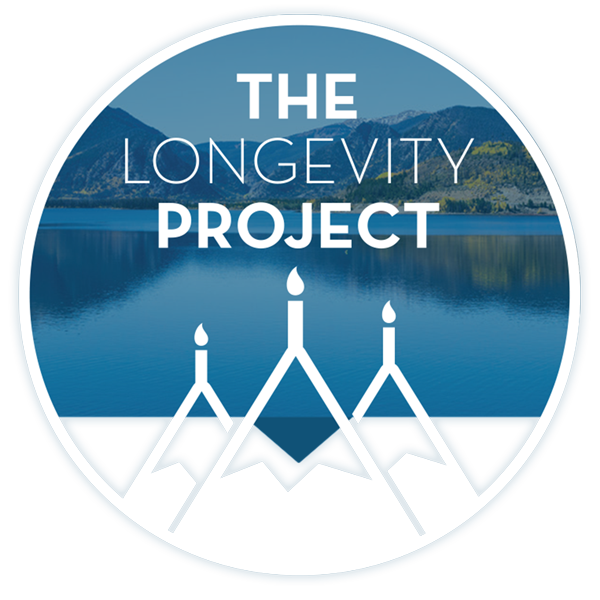 Participate in The Longevity Project
The Longevity Project is an annual campaign to help educate readers about what it takes to live a long, fulfilling life in our valley. This year Kevin shares his story of hope and celebration of life with his presentation Cracked, Not Broken as we explore the critical and relevant topic of mental health.
---
---
Thanks for the reminder
Thanks to Henri Coulter for once again stridently reminding us that everything that ails the country today is the Clintons' fault.
John Thomas
---
---
Voting no on 5A
How ironic " the same day that the Vail Daily celebrates an election season free of personal attacks there is a letter to the editor from Louise Funk, which unfortunately attacks the character of both Amy Phillips and Kristi Ferraro. How unfortunate that Ms. Funk resorts to dismissing those who challenge 5A as "disgruntled residents" who represent a "small group of people who don't want to be a part of Eagle County's best neighborhood." Reasonable people can disagree on an issue without being "disgruntled residents" or relying on "distortions" to make their point; reasonable people should not resort to name-calling to make their point.
As an Eagle-Vail resident, I fully appreciate the need for improving our recreational facilities. I have attended numerous public meetings regarding the future of Eagle-Vail and I am voting no on 5A. Simply stated, 5A is fatally flawed. I urge Eagle-Vail residents to not reward inefficiency by supporting an issue with so much gray " a tax that will raise approximately $1 million per year to fund a project with unknown costs and an unknown budget (based on meetings I have attended, a project estimated to be less than $5 million), and even worse, a tax that continues in perpetuity.
A no vote does not make you "disgruntled." A no vote does not mean you do not support recreational facilities. A no vote means that you want to see an actual action plan, with an actual budget for actual capital improvements rather than ideas. A no vote on 5A means you want the Eagle-Vail Metro District to review options such as a real-estate transfer tax or other funding options that are specific and detailed.
Simply stated, a no vote is a reasonable and acceptable option when the alternative choice is passing a mill levy that will exist in perpetuity without any limitations on how this money will be spent. Most people would not accept a mortgage or a business contract with these vague terms and I urge Eagle-Vail voters to not accept a mill levy with these terms.
Most importantly, I urge both sides to focus on the issue at hand and not to resort to name-calling and attacks on those who may disagree with your position.
Chris Romer
Proper promises 'fresh perspective'
I am a candidate for Vail's Town Council. I think I can add value as a councilor in a number of ways. First, I am young and bring a fresh perspective. That being said, I am duly respectful of the fundamentals that have contributed to Vail's long-term success.
Second, I work in finance and know how to adequately critique budgets, financial statements and projections. Third, I have experience doing this. I moved to Vail in 2002, and have been involved in various civic capacities since 2003. I served on the conference center task force, Vail's Design Review Board, and was elected in 2004 to the Vail Recreation District. I think I have had the greatest impact at the Vail Recreation District, where the results speak for themselves. I have helped improve the the district's financial circumstances, improve its relationship with the Town of Vail, increase its customer satisfaction results, and improve its communication with our community.
For my campaign, I have set up a Web site at http://www.scottproperforvail.com. There, citizens have access 24/7 to my stance on various issues. I also encourage people to contact me directly if they have any questions about me or my take on issues. My campaign e-mail is scott.proper@scottproperforvail.com, and my personal cell phone is (970) 331-1441. I will also be trying out something new by blogging regularly about my campaign at my Web site.
Regardless of whether I am elected to Vail's Town Council, I will continue to serve our community. I want to play a role in helping make this a better place for tourists and locals. I have enjoyed serving in various capacities since 2003, and I look forward to helping shape Vail's future.
Scott Proper
East Vail
Proper would be an asset
This letter is written in support of Scott Proper for a seat on the Vail Town Council.
I came to know Scott through his appointment to the Conference Center Task Force in 2003. Since then, he has served on the Design Review Board and he has recently been appointed to the Planning and Environmental Commission.
Based on his demonstrated interest in the affairs of our community, I encouraged Scott to run for a seat on the board of the Vail Recreation District. At the time, the relationship between the board and the town was strained and there seemed to be a loss of confidence within the community regarding the ability of the Recreation District to achieve its financial goals. I believe that the district's current improvement in both economic health and in its relationship with the town are significantly due to Scott's contribution within the board, including his financial expertise and his ability to build consensus.
In my dealings with Scott, I have found him to be a thoughtful listener, logical thinker, and aware of the "big picture." He has shown a willingness to look at all sides of the issues, yet he is not afraid of making his points known, even when they are not popular with all concerned.
Another factor for my support of Scott is the desirability of involving younger people in our civic process. I believe that Scott's enthusiasm, and genuine interest in our community will make him an excellent addition to a Vail Town Council, which holds the potential to be one of the best in years! Please join me in casting your vote for Scott Proper on Nov. 6.
Ludwig Kurz
Vail Town Council Member
1996-2004
Tow truck safety
As if driving conditions in Dowd Junction aren't bad enough on a sunny day, let's add some snow and ice and a tow truck pulling someone out of the median. On Sunday morning, Oct. 20, while I was driving west through Dowd Junction, there was a local towing crew trying to extract some unfortunate driver from the median at the very bottom of Dowd Junction without police backup. The tow truck completely blocked the westbound passing lane and created a very dangerous driving hazard not only for the towing crew, but anyone else driving by. A member of the crew was wearing a reflective safety vest but due to the blowing snow he was barely visible as he stood 50 or so feet from the tow truck frantically waving his arms.
I do not understand why these towing companies are allowed to conduct these types of roadside exercises without the support of local or state police. People's lives are worth so much more than the extra time it might take to wait for the police and do these maneuvers safely and with the proper support so that no one else is placed in harm's way.
Kevin M. Roley, MD
Vail Valley OB GYN Associates
Support from local restaurants
Last week we attended the Eagle River Youth Coalition Food Tasting fundraiser and were blown away by the generosity of our local Edwards restaurateurs, their volunteer staff and the incredible array of goodies they served. Their sense of goodwill and willingness to step up for all youth organizations in the valley is commendable!
Every charity event we attend in our community includes gift certificates from locally owned restaurants and small businesses. It's great to see the community come together for so many local causes.
We know firsthand how gracious this community is when we come knocking. Most small business owners have relatively low profit margins and have a wide choice of places they are asked to support, so when you frequent local businesses, be sure to thank them for their generosity; they keep our nonprofits afloat.
The Youth Foundation staff
---
Support Local Journalism
---