Letters: Experience needed on Vail council
Compiled by Vail Daily staff
Vail CO, Colorado

Newbury brings experience
Vail is a vibrant, friendly, exciting, caring community. Council members must actively lead in order to maintain those qualities for future generations. I'm running for a second term on Vail Town Council because I have a passion for our community as well as a desire to help guide the town forward on several ongoing issues. I've shown a dedication to working for our town, and am committed to continuing leadership efforts that enhance the quality of life for our residents.
There are several accomplishments of the current council of which I am particularly proud. We've protected our environment through several initiatives: requiring removal of private encroachments in town-owned stream tract, passage of the wildlife ordinance to deter human/bear interaction, and removal of more than 3,000 beetle-infested trees on town lands providing defensible space around our community. Furthermore, through funding of improvements to our recreational infrastructure " such as the renewal of Pirate Ship Park and reconstruction of the gymnastics facility and skateboard park " we've made it a priority to enhance Vail's appeal as an attractive community in which to live. In addition, we've taken several important steps toward addressing our shortfall of affordable workforce housing, bringing the issue to the forefront of the community's consciousness.
---
---
With that said, I know that we are confronted with important decisions that will affect our long-term vitality as a community. I believe my experience and consistency will be increasingly valuable as we move forward analyzing these ongoing critical issues.
In the next few years, we should grow our leadership role with regard to transportation along the I-70 corridor. We must work collaboratively to put forward our concerns for our environment and quality of life so that they are recognized by our state government. I am prepared to work regionally with other communities to guarantee that our opinions and needs are heard.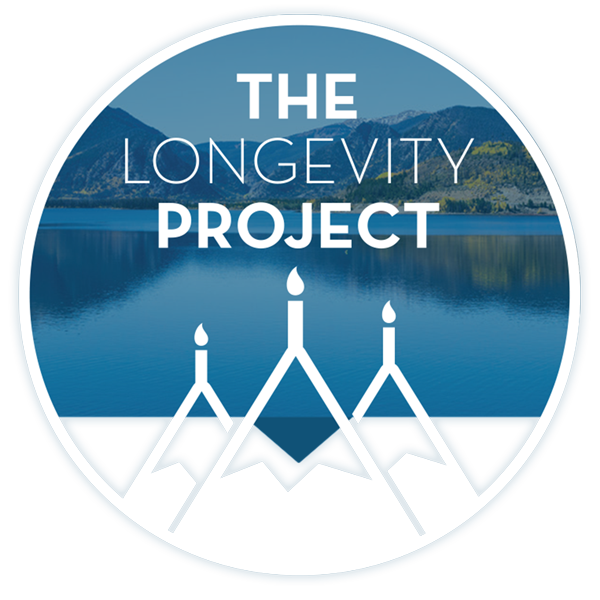 Participate in The Longevity Project
The Longevity Project is an annual campaign to help educate readers about what it takes to live a long, fulfilling life in our valley. This year Kevin shares his story of hope and celebration of life with his presentation Cracked, Not Broken as we explore the critical and relevant topic of mental health.
---
---
The redevelopment process for the Lionshead parking structure is in the early phases, and will continue in earnest with the next council. I believe that if we work diligently, the development will address some of our critical issues (including retail variety, a transportation center, "hot beds," and increased parking). The current council has forged a good working relationship with the developer, and I would continue to negotiate in good faith with all parties to ensure that the town's goals are clearly defined and met.
Imminent, continued efforts at protecting our environment will take strength of purpose and the willingness to prioritize funding for these items. I have the determination to hold our government to high standards and the desire for Vail to act as a leader in environmental sustainability.
Possibly the most pressing ongoing issue is the challenge of maintaining and creating affordable workforce housing. Not only has this been of continuous concern since Vail's early days, but recently our citizens have outlined it as THE most important issue presently facing the town.
---
---
I have played an instrumental leadership role in the council's recent accomplishments on this issue: As a vocal, determined supporter of housing, I was a catalyst for passage of our inclusionary zoning and commercial linkage guidelines; I have encouraged expansion of our buy-down program; and I was a council representative on the committee that promoted a plan for the West Vail/Chamonix site that will use the area primarily for affordable housing. We are now on the cusp of making important decisions regarding the redevelopment of Timber Ridge, the town's largest parcel of land zoned for housing.
I have experience and a depth of knowledge in development of affordable housing " as a member of the Vail Local Housing Authority I helped negotiate the development agreement for Middle Creek, adding 142 units of seasonal affordable housing to the town's inventory. I have experience, passion and dedication to this issue and will continue to actively promote creative solutions.
Vail is a wonderful place to live and raise a family. While I am proud of the accomplishments of the Town Council over the last four years, I am keenly aware that important work remains. I have served with fairness, dedication, integrity, and common sense. I believe that those characteristics, combined with my knowledge and experience, make me an excellent choice for re-election to Vail Town Council.
Please don't forget to vote on Nov. 6, and please consider voting for me.
Kim Newbury
West Vail
County making it worse
Well, here we go again! The geniuses at the county have decided that the best way to keep housing costs down is to impose stricter regulations and more red tape to home builders. Brilliant.
Then, to further their forward-thinking, they'll be good sports and let them make a 5-percent profit! Wow! I'm quitting my job and becoming a home builder! Just don't let my home sit unsold for a couple of months, because there goes my 5-percent (allowed) profit. But that's OK, because as Arn and his well-heeled lapdogs know, profit is a dirty word. (I don't know about you, but I go to work everyday to make a profit, as does Arn and company.)
Then, to add insult to injury, they propose to initiate a county and town united front to not allow builders to shop the best and most "profitable" place to build; they'll just make it expensive everywhere. Brilliant. Why don't you do us all a favor and just put up a sign at the east and west ends of Eagle County, "No new businesses allowed."
This is pure socialism, plain and simple. I suppose I could just quit my job, drop my kids off at Arn's house for his free babysitting service, get in line for all the other free government services, and wait for the next developer to build me a new home. What a country!
Karl Berger
Wolcott
Kids need the pool
Hi, I'm Jacob Foley and I'm here to say yes on 5A. Now I know I'm just a kid, but my mom has been going to these meetings for years and the folks on Hurd Lane say they just heard about this issue. I know I'm not old enough to vote, but if no on 5A goes through then we won't have a pool. If we don't have a pool then where will the kids go for swim team practice? Also we could not have tennis courts, a basketball court, or a golf course.
This is all I have to say, but don't listen to Walter E. Dandy and say yes on 5A!
Jacob Foley
---
Support Local Journalism
---