Letters: Pass Vail's use tax
Compiled by Vail Daily staff
Vail CO, Colorado

Pass Vail's use tax
Lately I've overheard some interestingly misguided reasons for not supporting the proposed use tax on developers. I'll try to dispel some of them as they come up.
Today's misinformation: The windmill project is a reason not to support the use tax.
---
---
Disregarding the obviously tenuous and strained connection, let's set the record straight on the windmill project. Exclusive of any business impact the town experienced (increases in lodging, restaurant and merchant business) the media value the windmill project generated alone paid for the project several times over. The value of news stories carried in regional and national media including Front Range news coverage exceeded $225,000. That's before the multi-page spread in Frontier Airlines' "Wild Blue Yonder" in-flight magazine.
Moreover, Vail Resorts is including an article about the windmills in the Peaks magazine that will be published this winter. This is exactly the kind of publicity the Vail Marketing District pays its PR agency to land.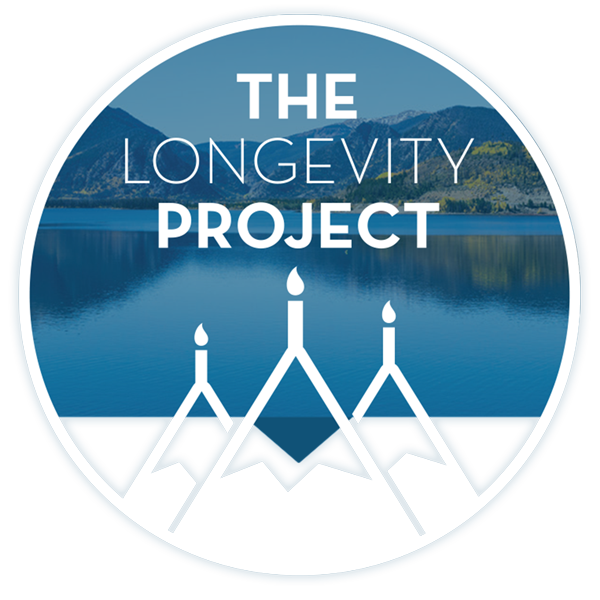 Participate in The Longevity Project
The Longevity Project is an annual campaign to help educate readers about what it takes to live a long, fulfilling life in our valley. This year Kevin shares his story of hope and celebration of life with his presentation Cracked, Not Broken as we explore the critical and relevant topic of mental health.
---
---
Weighed against the $92,000 cost of the project, it generated considerably more value for the town that it cost, despite some local misperceptions. And that's without calculating any of the long-term benefits from the publicity (especially in terms of increasing our profile within the arts world and broadening our customer base during a pretty slow time of the year). So, if you didn't find the windmills to inspire you personally, I understand. But know that the environmental art exhibit's national debut in Vail was the right project at the right time in attracting interest and attention from all across the country. Art critics, we are not.
And we still need to pass the construction use tax. More later.
Greg Moffet
---
---
Vail Town Councilman
Stigma with class
There is a new requirement that all applicants for Miller Ranch must attend a homebuyer's class. This policy has been started with only one class being offered before the deadline. Longtime locals who should have the highest amount of points will be removed from applying to Miller Ranch if they can't attend for any reason, such as family or work obligations. This requirement is unnecessary and further creates a divide amongst the homeowners in Eagle County.
After owning a home in Vail for eight years I am fully aware of the home-buying process. Unfortunately, the 800-square-foot condo no longer meets the needs of my family of three and we are looking at our options for staying in the valley. As an adult, I would like to be able to make educated decisions on how to spend my time. Making a four-hour class mandatory on topics of how to build good credit, plan a budget, down-payment assistance and the process of buying a home steals important time away from my family. This is especially hard to take for me because I have good credit, I have planned and used a budget, I have bought and sold a home and I do not require down-payment assistance because I have a down payment.
Miller Ranch was not intended to have a whole list of rules attached to it. It was intended to be a neighborhood that enables locals to afford to live and work in the county. When pet projects such as this homebuyer's class start getting added to Miller Ranch or other properties you start adding a stigma to Miller Ranch " a feeling that if you decide to buy there then you must have bad credit or other problems. Once one new regulation is added to the project, it opens up the question, what will be next? How about a class on being a good neighbor? If you decide on a deed-restricted property, then you must need some refining or else you'd be paying more.
Also, since Miller Ranch has a captive audience of workers, how about some social reprogramming every Saturday at the clubhouse? After all, the county knows what is best for all of us.
To add insult to injury, the new regulation requiring the homebuyer's class also requires that the class be retaken every year. I suppose that is because the county also wants to add to the stigma to deed restriction that if you decide to purchase within the project, then you must have a long-term memory impairment and therefore can not retain the information. The requirement of a homebuyer's class is offensive to begin with, but this is degrading.
I agree that some residents may benefit from such a class and that having the class available will help some locals make better decisions. The county would be wise to make the class highly recommended, but definitely not mandatory. The adults of Eagle County can make their own decisions including recognizing if they need to attend classes or seminars. Eagle County should not start a precedent that new rules can be added at will to Miller Ranch.
Steve Legro
Editor's note: According to Alex Potente, acting housing director for Eagle County, the homebuyer's class was made mandatory because there have been some serious problems with foreclosures at Miller Ranch. The homebuyer's class is designed to prevent such foreclosures.
The Eagle County housing staff has been instructed to be as accommodating as possible to Miller Ranch applicants if the homebuyer's classes do not meet their schedules.
Classes are currently offered on Oct. 18 and Dec. 5 from 5:30-9:30 p.m. in the Eagle County Building, 500 Broadway Garden level. Individual classes are available upon request.
Drivers could pay
I don't think county and municipal governments should have to pay for local offices of a state agency. I believe in user pay where possible.
Has anyone asked the Department of Revenue how much it would have to increase its fees to adequately fund its offices? This means not only more outlets, but also reasonable compensation for enough personnel to decrease turnover and avoid having long lines of customers.
Who would complain if it cost a few bucks more for a driver's license, vehicle registration, etc., if the outlets were conveniently located and easy to use?
Terry Quinn
Eagle
---
Support Local Journalism
---