Letters: Proper belongs on Vail council
Compiled by Vail Daily staff
Vail CO, Colorado

Candidates' forum
Family Connections is working together with the Eagle County School District and Board of Cooperative Educational Services, an advocacy group for special-needs children, to improve special education in Eagle County, and to do this we need the full support and informed understanding of the school board.
We have scheduled a "Meet the Candidates" forum to be held from 6 to 8 p.m. on Wednesday, Oct. 24 at the Moreno residence in Homestead, 60 Cameron Place, Edwards, CO.
---
---
Our Family Connections forum will give all candidates and incumbents the opportunity to answer our questions so that we can make informed decisions when casting our votes in the election. All children deserve an appropriate and meaningful education with the necessary supports consistently in place to insure ongoing and real progress in their development. Please join us at this special opportunity to become acquainted with the Eagle County School Board candidates and incumbents as well as help to shape special education in our schools.
Renee Winnegrad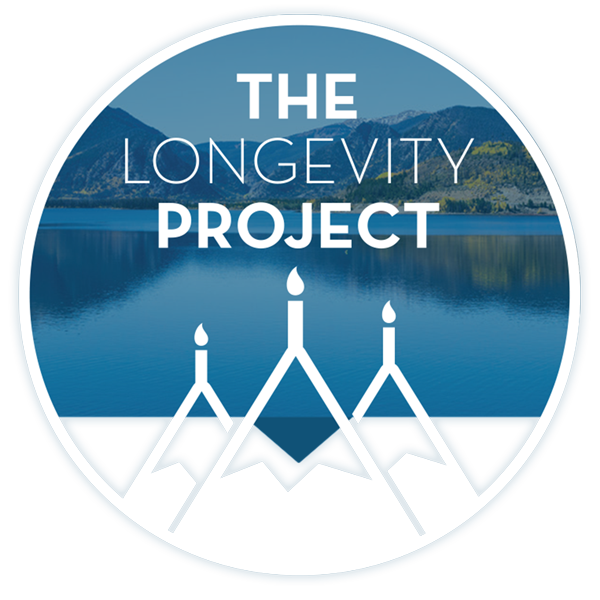 Participate in The Longevity Project
The Longevity Project is an annual campaign to help educate readers about what it takes to live a long, fulfilling life in our valley. This year Kevin shares his story of hope and celebration of life with his presentation Cracked, Not Broken as we explore the critical and relevant topic of mental health.
---
---
Question on 5A
So let me see if I have got this right. If voters in Eagle-Vail vote yes on 5A, there will be no tax increase, so therefore, if voters vote no on 5A, their taxes will decrease, correct?
Mary Wilson
---
---
Avon
Editor's note: The Eagle-Vail ballot question asks voters to keep their property tax rate at its current level to help pay for recreation facilities. However, as property values increase, so does the dollar amount of property taxes if the tax rate stays the same.
Vote for Proper
I am writing in support of Scott Proper for Vail Town Council. I live in Vail's Potato Patch neighborhood with my wife and four children. Scott and I both work in the finance field as co-workers at Millennium Bank.
Scott is a strong candidate particularly because of his knowledge of economics, especially finance and accounting. This is especially important because of the critical financial challenges the town in facing, such as the $25.8 million capital budget shortfall. We need representatives with proficiency in economics and finance to look out for citizens' best interests.
Toby Leonard
5A will raise taxes
I love economy of words. Clear, simple communication is such a joy.
Take these eight words: "Eagle-Vail upgrade, with no tax rate increase." That is the entire message emblazoned on all the "yes on 5A "signs.
Eight words, and you get the message. Or do you? Let's test it.
What will you pay? You do the math, based on your reading of the eight words. (Assumption: Your assessed valuation in the 2008 tax year is $750,000, and it is a given that if the voters do not approve 5A, your Eagle-Vail Metro District 2008 tax is $407.63.) So then what is your 2008 tax if 5A is approved? $407.63? No. Correct answer: $1,112.63. Surprised? So were a lot of the people who took the trouble to go to the Metro District meeting on Monday night.
Here is another surprise. Not only are you being asked to support a secret tax increase, but there is no sunset provision. It is permanent. And it will rise forever with your assessment. If your assessment doubles in 10 years, so does your tax.
Here is another surprise. The "planners" said that they did not know how much any of the contemplated changes would cost, but later allowed that it would be much more than the tax increase would cover. Could it be that they just do not want to see the price tags on their clubhouse or other golf-related items discussed in the paper?
I would change the signs in two ways. Replace "no tax-rate increase" with "a large, permanent tax increase." I would replace "yes on 5A" with "no on 5A." Then it's fine.
At the meeting citizens kept suggesting features or amenities that would be of meaningful value. Several had to do with extending the short season for use with a year-round objective. Examples were an exercise room, indoor swimming, and some way to get more skating. In every case the ideas were rejected out right as too expensive. That is never part of the discussion when it comes to golf.
The golfers have their hands in your pockets, and it's not mere tees they are after. There are 250 golfers in Eagle-Vail out of a population of 5,000. One hundred percent of the board members are golfers. There are too many golf courses in the valley (15) and demand is dropping like a stone. That is the real basis of the Metro District board golfers' feverish desire to get your money. They have probably set the greens fees too low. (Convenient.) And they still can't sell any rounds of golf. At today's board meeting they revealed that they are spending a lot of time considering adding a 2-percent real-estate transfer assessment after they get 5A. I left there wondering when I'd be getting a bill to pay for somebody else's yellow pants.
Golf is bad business in the Vail Valley today. Every course but one is losing money. All they can do in Eagle-Vail is throw good money after bad, but that's OK, because it's your money. Don't let this golfing board hoodwink you into giving them free reign. It is a black hole. But if you're a golfer, support it vigorously because it is the deal of a lifetime.
Oh yeah, and don't forget to tell your neighbors that the only way their kids will ever see another swimming pool is to spend $20 million on golf. 5A? Disingenuous nonsense. If you vote for it, you deserve it.
Walter Dandy
---
Support Local Journalism
---