Letters: Reverse charter school decision
Compiled by Vail Daily staff
Vail CO, Colorado

Calls for a do-over
Did you, an Eagle County property taxpayer, direct your Board of Education to allocate $2.5 million of your tax dollars, to the Eagle County Charter Academy?
Your Board of Education recently voted to give the Eagle County Charter Academy a $2.5 million gift for their "community building." District staff is considering this funding through certificates of participation, which are sold to investors and paid back by the district. Your Eagle County School District will pay back this large debt plus interest " the Charter Academy will not have to pay for any of it.
---
---
Instead, the board could have waited to see if there was any "leftover" money from the bond issue or in the reserve fund before agreeing to spend nonexistent funds on a $2.5 million gift.
Do you want your district acquiring more debt, leaving no extra funds for your children's awesome teachers, no extra funds for a quality Battle Mountain High School athletic stadium, and all because the Charter Academy wants more, wants it now, wants it all?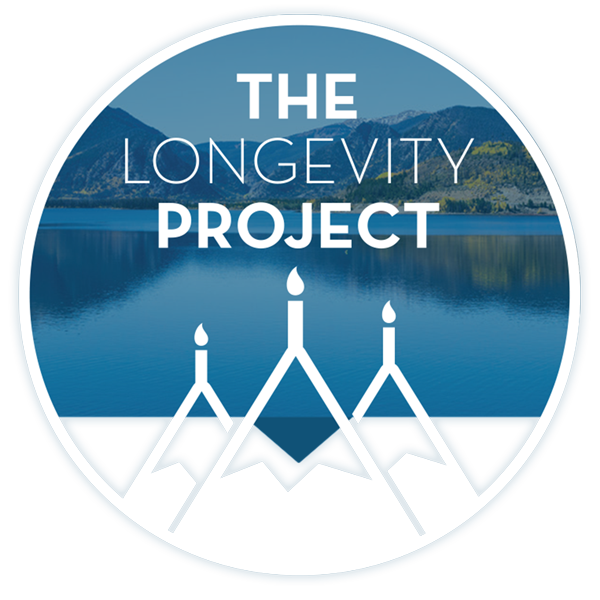 Participate in The Longevity Project
The Longevity Project is an annual campaign to help educate readers about what it takes to live a long, fulfilling life in our valley. This year Kevin shares his story of hope and celebration of life with his presentation Cracked, Not Broken as we explore the critical and relevant topic of mental health.
---
---
The Charter Academy received per-pupil revenues of $8,409 (same as for all students in the district) " a total of $2,270,430 for the academy's 2007-08 operating expenses. They can spend it as they wish. Most charter schools in Colorado spend about 15 percent of their per-pupil revenue for capital improvements such as buildings. Not the Eagle County Charter Academy, who waited for an underhanded hand-out.
The academy also received $54,315 from the state this year for capital expenditures, and are eligible to receive a similar amount every year.
When I helped write the original Eagle County Charter Academy charter (the academy has since strayed far from what we intended), we made the choice to spend the majority of our per-pupil revenue on higher teacher salaries.
---
---
In the beginning, the Charter Academy opted out of many choices because the philosophy was to have small class sizes of 16 kids and highly paid teachers with an emphasis on reading, writing and arithmetic. The Charter Academy eliminated the possibility of funding other services such as transportation, textbooks, school lunches, specials, and a gymnasium or soccer field, and never envisioned its own building or free funds from the district " a budget with priorities.
Charter schools are not an all-you-can-eat, steak, pizza and sushi buffet " unless there are enough district board members who prioritize special interests. The Charter Academy opted out of the bond issue last year. Did they know they would have enough votes this fall with Brian Nolan as a new board member?
The Eagle County School District spends a large portion of our $8,409 per-pupil revenue on special needs, buses, administration, school lunches, second-language acquisition, textbooks, art, music, P.E., and libraries, and pays excellent teachers lower salaries to educate in classrooms that often have more than 20 students.
Real public schools serve ALL kids who walk through the doors, so the dollars are spread thinner, and the need for bond issues for facilities is obvious. The need for higher teacher pay is obvious. On limited funds, our serve-all-the-kids buffet becomes chicken nuggets, mashed potatoes and turkey hot dogs.
If you don't want your property tax dollars gifted away to a special-interest public school serving a limited population, please call all the Board of Education members (see the school district Web site). Attend the Board of Education meeting Wednesday, Oct. 17, at the district office in Eagle, at 6 p.m. and voice your opinion.
The individuals on the Eagle County Schools Board of Education have the power to call for a vote to REVERSE their appalling decision. Demand that they rescind it. It is not too late.
Bambi Forbes
Edwards
Would I pay more?
This letter is in reference to the Friday, Oct. 12 headline story "Voters can build Eagle-Vail new pool," which in my opinion is very misleading if not simply erroneous.
The first sentence of the article states "residents may be able to swim at the community pool next summer if voters this November agree to keep paying the same amount of property taxes." The way I read this is that when I write my check the amount is the same as last year. I strongly doubt this is the case otherwise there would be no need for the ballot initiative.
The Eagle-Vail Metropolitan District spent $10,000 of taxpayer money to hire a public relations firm to help push the passage of this initiative and this sounds like deceptive advertising to me.
Chuck Molinari
Editor's note: The Eagle-Vail ballot question asks voters to keep their property tax rate at its current level to help pay for recreation facilities. However, as property values increase, so does the dollar amount of property taxes if the tax rate stays the same.
---
Support Local Journalism
---