Letters: Schools need downvalley voice
Compiled by Vail Daily staff
Vail CO, Colorado

Board needs McQueeney
I am writing to strongly endorse Jeanne McQueeney for the Eagle County School Board.
I can't think of a better representative for an Eagle opening than a representative who lives in Eagle, whose children attend the Eagle schools and who has been living in our county for 16 years.
---
---
She knows the schools, the community and will a strong voice representing an Eagle, or "downvalley" perspective on our school board.
Jeanne has been an effective community leader, donating hundreds of hours on child and youth focused projects our community for the past 10 years, at both the local and state level.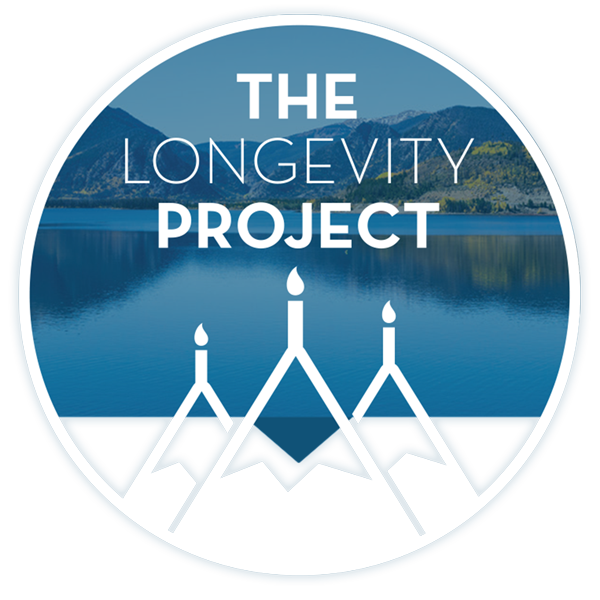 Participate in The Longevity Project
The Longevity Project is an annual campaign to help educate readers about what it takes to live a long, fulfilling life in our valley. This year Kevin shares his story of hope and celebration of life with his presentation Cracked, Not Broken as we explore the critical and relevant topic of mental health.
---
---
Her experience from within and out of the school system offers a unique perspective that is honest, forthright and extremely knowledgeable on the issues immediately facing our school district.
Send in your ballots, which are due by Nov. 6 and cast your vote for Jeanne McQueeney!
Sharon Thompson
---
---
Edwards
I used to live in Vail
As a card carrying member of the "have-nots," I find it amusing to read in the Vail Daily the debate going on in Vail with regards to affordable housing.
We used to live in Vail, Intermountain, Eagle-Vail, Edwards and now happily reside and work in Gypsum.
Talk is cheap. For more than 30 years affordable housing has been an issue but nothing was done. There are those who were and are in a position of responsibility that could have made a difference that are now running for Town Council. What did they accomplish with regards to housing for employees of the valley?
I "have" been married to a wonderful women for close to 25 years; I "have" two terrific boys in college. I "have" a nice house and a great job. I may "not have" a 4,000-square-foot house or fly around in a private jet or have a second or third house, but I consider myself a very lucky "have".
Please stop the condescending tone of "haves and have-nots" and maybe you will represent your constituents well, because the rest of us left town.
Michael Gross
Gypsum
Keep Newbury, Foley
I am writing to encourage Vail voters to re-elect Kim Newbury and Kevin Foley to the Vail Town Council in November's upcoming election.
In the past four years, Kim and Kevin have worked hard to move Vail forward in a positive direction and have been extremely beneficial in assuring that worker housing stays in the forefront of Vail politics. Their tireless commitment and vision for Vail is exactly the reason to re-elect them both. They both embrace higher environmental standards in Vail and will continue to push hard to make this a reality.
Neither one is an automatic "yes" person for any special-interest group and both have been tough negotiators while working with developers to make sure Vail comes out on top.
There has been a lot of press lately regarding the $25 million deficit over the next five years and talk of how this council has mismanaged funds. This council has simply projected ahead the projects that our community has stated it would like to see happen. The project list was compiled as a result of public surveys and the Vail 20/20 Community Vision workshops. Due diligence requires the council to project those capitol items into the upcoming budget. As a result, a capitol budget shortfall is projected.
Kim and Kevin have been prudent in all their decisions and it is my hope they will have the privilege to serve once again.
The Vail Town Council is nearing some final decisions on projects that have been in the works for sometime and the continuity of council is imperative to see that informed decisions are made. It is not an easy task to get up to speed on projects that have been in the works for a year or more.
With five seats open we have room for three new faces along with the incumbents Kim Newbury and Kevin Foley.
Please vote for Kim and Kevin on Tuesday, Nov. 6 and give them a seat back at the council chambers. Vail needs their commitment and experience.
Get out and vote.
Farrow Hitt
Wrong-way driver scared us
It was a scary night coming home from the Sunday night Rockies game. As we headed up Vail Pass we were forced to the side of the road as headlights indicated an oncoming eastbound car in our westbound I-70 lane. We called 911 and in a few minutes the police cars came.
But, for anyone who wanted to know the outcome, the State Patrol reported to us that they did indeed catch the driver who was definitely intoxicated. For those of us who had just passed cars earlier, the thought of what might have happened still leaves us very weak in the knees and thankful that no lives were lost by someone's extreme carelessness and stupidity.
Karen Gilbert, Joyce Davis, Fred Schmidt and Stephanie McKinnerney
Editor's note: Police arrested the suspect and have charged him with driving under the influence and driving on the wrong side of a divided highway, according to Trooper Don Kettle of the Colorado State Patrol.
Vote for the right person
Over the next 12 months we are about to bombarded with why this candidate or that candidate should be elected president. We hear the comments that it is time for our country to elect a woman president or a black president or whatever president. We also hear candidates say, you should vote for me "because I want to be your president."
I say baloney! The United States is the strongest and most powerful nation in the world and we need leadership to maintain that position. We need to elect a person who has experience in leadership, in diplomacy and one who will be respected by the other world powers. The reason we vote for a candidate should not be because they are a man or a woman, or because they are white, black or yellow or because they want to be president. We should vote for the candidate who can best lead our nation to victory in this war of terror; one who has the guts and fortitude to do what has to be done to win this war at what ever the cost.
We need a leader who has the courage to push forward with fiscal responsibility and make things happen that our current "do-nothing" Congress cannot make happen, such as resolve the immigration issues, repair and secure the Social Security and Medicare systems, overhaul the income tax system, modernize and strengthen the military and make the line item veto the law. We need a president that has had successful leadership experience and one that will make a difference both at home and abroad.
Don't primarily vote for a person because of their gender, or their race or their political party; vote for the person who can lead this great nation out of our darkest hour.
Jim Akin
Vail
Way to go!
As an alumni of the Battle Mountain High School I was really excited by the fact that the sports page was dominated by the news of the cross country team taking state for the second time in a row. That is huge! Way to represent!
Chris Anthony
Handicapped parking
This letter is to all the "entitled" who either live in or visit the valley, from Glenwood to Aspen, and the Vail area, also.
I had an encounter yet again this morning with one of the entitled about parking in a handicapped parking spot. It is clearly marked, but as usual he had a number of programmed excuses. I advised him that there was no sign that said the handicapped symbol doesn't apply if you want to go in the gas station and look at magazines or this or that. I have a stepson who is handicapped and drives and needs these spaces available to enable him or others easy access to the given location. There are also vehicles from programs like Mountain Valley and others that transport folks who are also handicapped and frequently make "rest stops" and don't need to hear all the reasons why it is OK for the entitled to park where ever they choose. No excuse is acceptable.
One question. Since this malady seems to effect all ages and genders, were you born rude or did you study it in school?
I get very angry. So I offer this simple prayer for you all. God, these are sick people. Save me from being angry. How may I help them? Amen.
Renick Stevenson
Glenwood Springs
---
Support Local Journalism
---