Letters to the Editor
Compiled by Vail Daily staff
Vail CO, Colorado

Quality of life
Recently there has been considerable discussion regarding the proposed "lifestyle center" " Eagle River Station along Interstate 70 in Eagle.
We chose to purchase property in Eagle Ranch in 1999 not only for its affordability but also because we wanted a sense of community. With this in mind we have considered the Eagle River Station project, both its benefits and impacts, and support Trinity Red's endeavor to develop this property. Not because we are "addicted to shopping" or even for the promise of some widely popular national chain store, but because of the decisions already made by the Eagle Town Board, it is the responsible thing to do for the continued economic vitality of our community.
---
---
In a perfect world, the idealistic "Pleasantville" as described in the Eagle Area Community Plan would have been achieved at a much more moderate pace with a comprehensive plan to sustain and improve the infrastructure accordingly.
However, the reality we are faced with is the Town Board approved extensive development in the Brush Creek Valley that has exceeded the growth projections to 2015 as stated in the plan. With this rapid growth have come significant demands on the systems and amenities. Although many have suggested property taxes should finance this, even the community plan states that "in the past decade Colorado localities have seen their ability to increase property tax revenues to keep up with growth-related costs shrink dramatically … many jurisdictions have simply fallen short of what is needed." Further it states, "there may be instances in which the town or county may want to take affirmative steps to encourage development, particularly commercial development that will generate sales tax revenues." This should be one of those instances.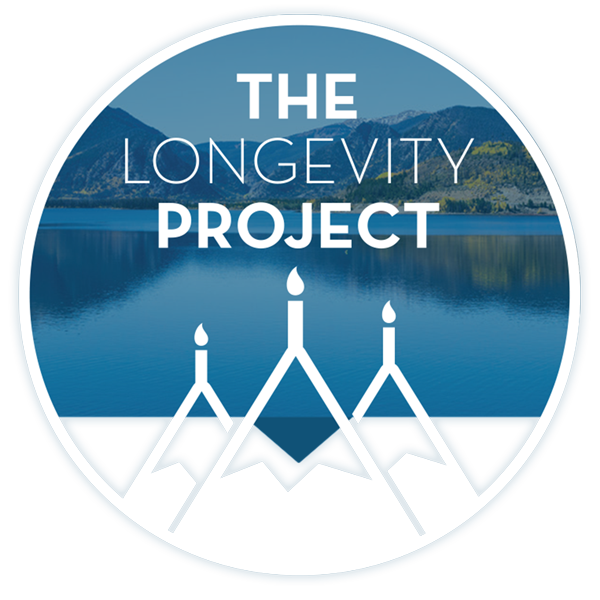 Participate in The Longevity Project
The Longevity Project is an annual campaign to help educate readers about what it takes to live a long, fulfilling life in our valley. This year Kevin shares his story of hope and celebration of life with his presentation Cracked, Not Broken as we explore the critical and relevant topic of mental health.
---
---
Eagle has thousands of new residents who have paid their impact fees and taxes to be part of this community. The town now has a clear responsibility to provide this growing community with the necessary services and amenities and develop a steady revenue stream without creating an undue burden on the residents. Many other I-70 corridor communities are taking progressive economic development steps to benefit from the I-70 "river of revenue."
Thousands of tourists drive through our community to get to the Eagle County Regional Airport " why not encourage them to stop and spend and contribute to the cost of growth?
Trinity Red has demonstrated repeatedly their desire to comply with the town and county codes, guidelines and recommendations. They have provided a documented record of successful projects and have obviously "raised the bar" to enlist the services of qualified local professionals to help meet the unique aspects of this project. We challenge board members and staff to exemplify this same professionalism and leadership to guide us through this process.
---
---
It was obvious at the March 6 meeting that there is a lack of understanding and agreement of definitions by the board on several important issues. This is a process that is designed by its very nature to include compromise. We would be remiss in not taking this opportunity to work with a developer that has shown a sincere interest in embracing this process.
"Quality of life" and "small town" are subjective terms and will mean something different to everyone. Many of us grew up in "small" towns that were safe, thriving, close-knit communities " our personal hometown community was and still is all these things AND it is five times the size of Eagle.
It is not just the numbers that will define our ability to remain "small town." For those of us who have moved here in recent years, this is and will continue to be the utmost quality of life.
We are living in one of the most scenic environments in the world surrounded by tens of thousands of acres of federally protected land free for our enjoyment anytime. That is quality of life. Working together to provide and ensure the economic stability of our community is only going to enhance the quality of life, not take away from it.
Mark and Julie Fox
Eagle Ranch
Something more
Recently I attended a memorial service for a young man who was in the prime of this life. I did not know him or his family, but my heart is saddened by the loss of him. It was evident from the large gathering of people that he was a very loved person.
Yet, in the surrounding of the sun shining on the beautiful snow-covered Gore Range, I wondered if there was not something missing. Dave seemed to have tried everything that gave a temporal high; he was very accomplished in each of these areas, yet it never seemed to be enough.
Let us not allow this death to pass us by without looking at our own life and seeing what is lacking. What do we still have time to change?
I'm sure there were some people in that gathering who might be questioning "Is that all there is? What is my purpose on this earth? Why can't I find satisfaction in all my activities? Where will I be and what will I be doing as I get older and some of these activities are no longer enjoyable and fulfilling?
Might there be a clue in the fact that Pastor Tommy Schneider, who also did not know Dave, was called to lead this memorial? Yes, perhaps a new adventure of looking at a God who created everything we see surrounding us in this valley, who gives us an everlasting joy, peace and promise of eternal life might be the ultimate high?
Rich Wahl
Global warming calls
We are sorry to inform those who might have visited the Web site, that the STEPITUP April 14 event, announced for Vail, is cancelled.
The booth we planned to operate at the Pond Skimming event will not be present because Vail Resorts would not allow anything political present. StepItUp2007 is to inform Congress that citizens want them to step up to the plate and reduce U.S. carbon emissions by 80 percent by 2050.
Since a political action is what the StepItUp Campaign is all about we decided not to create another merely "lifestyle" event to inform folks yet again to use energy efficient light bulbs or ride wind-powered ski lifts (not insignificant actions in themselves). Dick Cheney smugly says acting to address global warming or other green actions are merely lifestyle choices. Wrong! What we need is government leadership and mandates to turn the ship of state and the economy before we crash on the melting icebergs of global warming. Individuals should do what they can and individual corporations should do so as well. But our whole U.S. economy, which produces 25 percent of the world's greenhouse gases, must make signficant national choices and mandate them if we are to move effectively to avoid the disaster a few years down the road.
StepItUp2007 is about that kind of political action. We hope Eagle County residents will bring political pressure on Reps. Salazar and Udall and Sens. Allard and Salazar to work this year to create these needed changes in the way we operate our economic and social systems. The climate and the environment does not have a vote to express the need. Only you do. All these politicians have their phone numbers in the blue section of your phone book. Make calls and make them often.
Bob Kinsey
Edwards
---
Support Local Journalism
---