Letters to the Editor
Compiled by Vail Daily staff
Vail CO, Colorado

Help us out
Hey neighbors in greater Eagle County: Right now those of us across the hill in the Roaring Fork Valley don't have a representative on the Board of County Commissioners.
If you don't mind, would you please vote for home rule on the ballot you received in the mail recently, and help us out. Voting yes also give you the ability to put questions on the ballot through initiative and referendum " something you can't do right now.
---
---
Auden Schendler
Basalt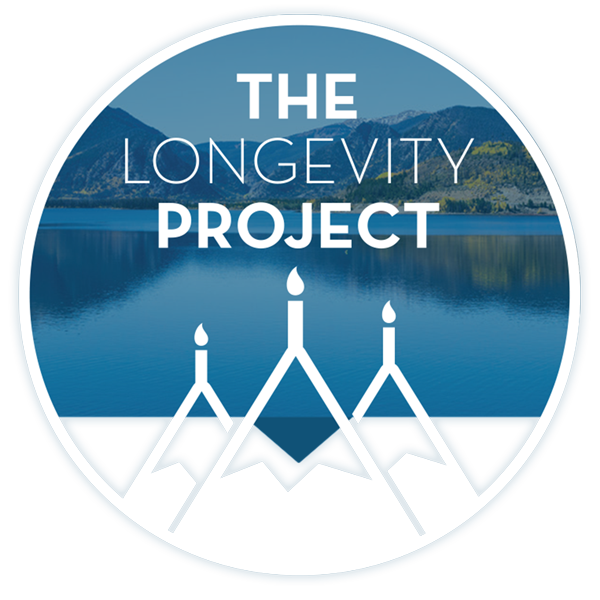 Participate in The Longevity Project
The Longevity Project is an annual campaign to help educate readers about what it takes to live a long, fulfilling life in our valley. This year Kevin shares his story of hope and celebration of life with his presentation Cracked, Not Broken as we explore the critical and relevant topic of mental health.
---
---
Didn't represent us
I read Randy Nichols' letter about home rule in last Monday's edition, and it sounded vaguely familiar. So I looked on the newly revised Web site of Eagle County Republicans (which is written and managed by Pete Buckley) and sure 'nuff, there it was, word-for-word.
It's common practice to use letters that were ghost-written by someone else, so that part really didn't bother. What bothered me was the way Randy signed the letter, adding "Secretary, Eagle County Republicans" after his name.
---
---
For the record, the Eagle County Republicans Party did not at any time vote on the revised home rule charter. They voted on the original charter at their assembly last year, but at this month's meeting they specifically decided not to put the new charter to a vote of the central committee. So Randy Nichols, Randy Milhoan and others who are signing letters to the editor using their party titles are writing as private citizens, not as representatives of the Eagle County Republican Party.
If the opponents of home rule were confident that their arguments were convincing, they wouldn't have to resort to such tactics. Do not be misled by their attempts to convince you that the Eagle County Republican Party is against the revised home rule charter.
Sharon Greene
Avon
American solution
I was pleased to read about the environmental leadership demonstrated by Eagle County in its purchase of environment friendly vehicles. Respect for the environment is one of the primary reasons we chose to purchase property in the county.
However, I question the business aspects of the decision because of the vehicles selected. For the $462,000 spent for 20 Prius sedans that have limited capability for winter and mountain driving, the county could have purchased domestically manufactured vehicles that work better and have equivalent environmental impact.
As an example, 20 Ford Focus with 136-horsepower sedans could have been purchased for $300,000 versus 76 horsepower for the Prius. And these vehicles have equivalent emissions as hybrid vehicles. With the remaining $162,000 Eagle could have purchased six Ford Escape four-by-four hybrids with 155 horsepower. The fuel economy savings of the combined 26 vehicles compared to the exisiting fleet would be comparable to the fuel economy savings of the 20 Prius vehicles.
This approach would not only demonstrate environmental leadership but provide the employees of Eagle with vehicles having superior performance for mountain driving and far more capability. It would also keep our tax dollars in the United States where the vehicles are made.
It is disturbing that the elitist leaders of Eagle don't hesitate sending our tax dollars to Japan.
John Lombardi
Lexington, Mich.
It's patriotic
Eagle County residents please take a few minutes to vote yes for home rule and mail in your ballot by May 1.
Do not fall for the scare tactics about how much two more commissioners will cost.
With the enormous growth in this county, we will hardly notice the cost. It is the patriotic thing to do.
Cathleen Krahe
Carbondale
Gun control
The terrible massacre of students and professors at Virginia Tech has been followed by the usual demands for greater gun control.
In the United States more than 30,000 deaths each year are caused by firearms. Of these roughly 12,000 are homicides and 17,000 are suicides. According to a study by the International Epidemiological Association, which compared violent death rates for 26 selected high-income countries, the United States had by far the highest rate for overall homicides.
Seventy percent of these homicides involved firearms.
I worked in Switzerland for eight years and in England for seven years. Some people cite Switzerland as a country where almost every household has a gun. All able-bodied Swiss males aged 18-30 serve in the militia and these soldiers keep their weapons at home. Note that these are mainly rifles, as only officers have handguns.
The U.S. overall homicide rate is 7.5 times, and the firearms homicide rate is 12 times, that of Switzerland. While Switzerland's firearm homicide rate is low compared to the U.S., the firearm suicide rate is around 75 percent of that of the U.S. England has very strict gun controls and the police are not usually armed. While the overall homicide rate was one-sixth of that of the U.S., the rate for homicide by guns was only one-hundredth that of the United States.
Note that in England, since 1997, handguns have been almost completely banned for private ownership.
As a member of the U.K. army reserves, I spent many days on the firing range and qualified as a marksman with the Lee-Enfield rifle. My objection is not to rifles and shotguns that have their place in hunting and competitive sports, but I think that we in this country might learn a lot from the experience of the Swiss and English when it comes to controlling handguns.
The Swiss example demonstrates that, in strictly controlling handguns while permitting large scale possession of rifles, there need not necessarily be any infringement of "the right of the people to keep and bear arms" under the Second Amendment.
Peter Leslie
---
Support Local Journalism
---