Letters to the editor
Response to
a dentist
We acknowledge Dr. Harding's effort to try and "shed some light" on the changes being adopted in the Vail Resorts' dental program in his letter to the editor on Oct. 1. Perhaps it is appropriate to voice the issues related to providing dental benefits to thousands of employees in a public forum, as the economics of providing employee benefits are often shielded from plan users and providers.
---
---
Myth: "VA could not provide the name of a single dentist in Eagle or Summit County who has signed up to be on VA preferred provider list."
Fact: If Dr. Harding had asked me I would have told him that in fact we have several dentists in both Summit and Eagle County who have signed up to be preferred providers. I have letters of intent signed by these dentists and we are working on the terms of our agreement. To date, I have not released the names of these dentists per a mutual agreement between Vail Resorts and the dentists.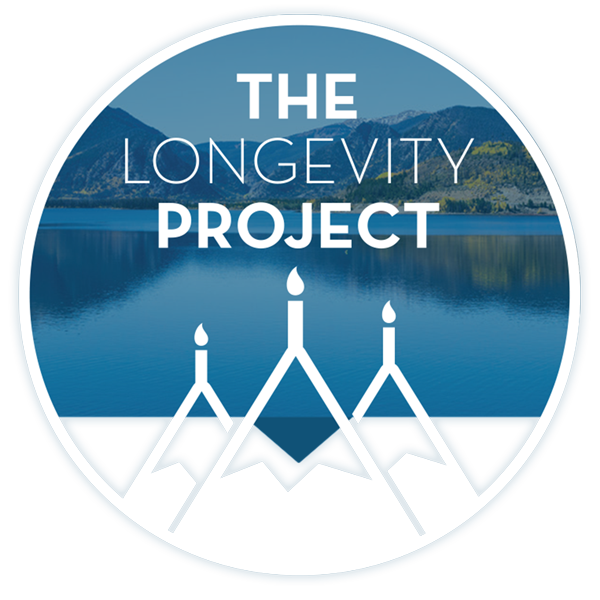 Participate in The Longevity Project
The Longevity Project is an annual campaign to help educate readers about what it takes to live a long, fulfilling life in our valley. This year Kevin shares his story of hope and celebration of life with his presentation Cracked, Not Broken as we explore the critical and relevant topic of mental health.
---
---
Myth: "When Mr. Donovan is quoted saying that this is all about rising dental costs, he is not correct!"
Fact: Dr. Harding is correct on one point here. It is not all about rising dental costs; it is about rising costs in all facets of our benefits program, including dental. However, since we are discussing dental, over the last two years, the cost of providing dental coverage to our employees and their families has increased 22.7 percent.
For the new plan year, we are once again increasing our budget by a double-digit percentage. To fund the plan, we require employees to fund 30 percent of the cost through payroll deductions – Vail Resorts funds the other 70 percent.
---
---
The approach of working directly with area dentists is not an arbitrary decision to "cut a given percentage out of the dental budget" as Dr. Harding's letter would have readers believe, but rather it is a conscientious attempt by Vail Resorts to address the rate of cost increases the program is experiencing. We are more than willing to share with Dr. Harding and others past and current dental budget allocations to demonstrate the increases the program is experiencing.
Our current plan provides up to $1,250 of dental benefits per year, which Vail Resorts pays directly to the dentists. We pay 100 percent for preventative care; the patient pays nothing. For other services we pay the majority of the cost.
We are a self-insured company and therefore we pay every dime of these dental claims directly out of our bank accounts; there is no insurance company. Like all employers who provide dental coverage to their employees (there are many that do not), we are working to slow the rate of increase so we may continue to provide comprehensive, affordable coverage to our employees and their families.
Myth: Vail Resorts presented a fee schedule that is 20-50 percent below what most dentists are charging.
Fact: Vail Resorts currently spends over $2 million a year on dental care for employees. Under the current arrangement, dentists' charges (and their reimbursement) are based on what they deem appropriate. As a result, common procedures such as an oral exam and cleaning may cost $95 with one dentist and $175 with another. For other procedures, cost differences may be as much as 300 percent.
Since Vail Resorts and our employees pay for the cost of services, we are reaching out to the area dentists to ask that a reasonable fee be accepted as payment for common procedures. The fees we have asked dentists to accept are based on the approximate average being charged in our area.
The schedule was developed using over 20,000 actual employee claim records for the last 12 months, so if Dr. Harding believes these fees are over 50 percent below his fees, it means he is charging at rates significantly higher than his peers. Again, we are happy to share data with Dr. Harding and others to substantiate our fee request. The concept we are applying is quite simple: the payer for services is asking to pay a reasonable fee so prices that drive up the cost of coverage do not go unchecked.
In our desire to reach agreement with dentists who wish to accept a reasonable fee schedule, we continue to listen to their concerns and are willing to adapt our program to improve plan operations. This includes:
n Adjustment in reimbursement based on their feedback on cost requirements.
n Elimination of plan provisions that infringe on their practice, such as six-month limitation on cleanings, pre-authorization for procedures, as well as other requirements typically inherent in insurance plans.
n Guaranteed quick reimbursement – typically within seven days.
Myth: Vail Resorts did not listen to the cost-saving ideas of the dentists.
Fact: The cost-saving alternative referenced by Dr. Harding was a concept advocated by the Colorado Dental Association (CDA). The CDA does not administer dental programs, so the "proposal" referenced in his letter was a cost forecast for a "direct reimbursement" program. Under the suggested approach the annual benefit provided to the employee would be reduced to contain costs and the employee would be required to pay for all services up front. We decided to not pursue this alternative for two primary reasons:
n We do not want to reduce the benefit level for our employees.
n We do not want our employees to incur an additional financial burden by requiring them to pay the dentist for all services at the time of service.
We are asking the dental community to accept a reasonable price for their services just like everyone else who provides services. Outside of our mountain community, over 60 percent of dentists nationally participate in fee-based networks. Every other medical provider in the community has partnered with us and it works for the providers, our employees and our company. If we cannot control costs we will not be able to continue to offer the high level of benefits we are offering.
Myth: The single most profitable ski resort in North America (Vail Mountain) would rather cut dental-medical benefits than provide underpaid yet loyal employees a quality benefits package.
Fact: As far as our benefits package goes, we have the best program in the ski industry in terms of the price and quality of the package. On average, our employees are receiving a 12 percent increase in premiums, modest by national comparisons.
The group of employees receiving the 100 percent premium increase that Dr. Harding referred to are "bridging" employees (employees receiving subsidized insurance while they are not working for us in the spring, summer and fall). We are still providing a 50 percent subsidy for the "bridging" employees and it was necessary to raise rates in order to continue this program. Other ski companies, such as Steamboat, have dropped the program entirely while some like Copper and Winter Park don't even offer bridging.
Our benefits are the best in the ski industry and at the top of any employer in Eagle and Summit County. We are going to spend $23 million on our benefits package this year and we are committed to keeping our benefits package competitive. All we are asking is that the dental community help us accomplish this goal by accepting a reasonable fee for their services.
Thanks to all of the "preferred" dentists who have provided their support through this process. I am confident we will come to a mutually beneficial resolution that will benefit the dentists, our employees and our company.
Pat Donovan
Director of Human Resources
Vail Resorts Inc.
---
Support Local Journalism
---