Letters to the editor
Let 'em build
Have you no shame D.R.? Your recent "Quick Takes" on Bair Ranch is so off the mark that I am embarrassed for you.
There is no argument against controlled growth in Eagle County. Note that I said controlled, not zero. Although I have some disagreements with conservation easements, it is better than nothing.
---
---
The problem is the money, not the philosophy. It is very questionable that the commissioners have the right to allocate $2 million of our money to this venture and why are we meddling into Garfield County affairs. Garfield County doesn't seem too concerned. General thought seems to feel that housing on the Bair Ranch is highly improbable.
If the Bair family wants an RV park, that's their business. They already have non-ranching enterprises on the property. They have no options. They either comply with the agreement or take their chances in Garfield County. You can't have it both ways.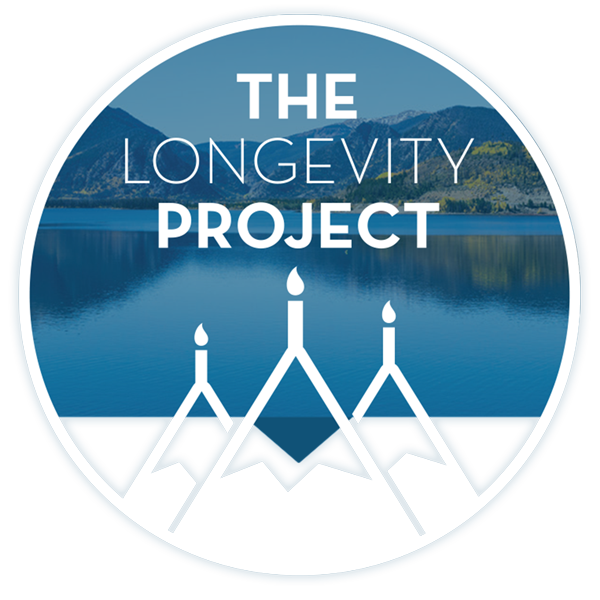 Participate in The Longevity Project
The Longevity Project is an annual campaign to help educate readers about what it takes to live a long, fulfilling life in our valley. This year Kevin shares his story of hope and celebration of life with his presentation Cracked, Not Broken as we explore the critical and relevant topic of mental health.
---
---
What I don't understand is why Eagle County is involved outside the county. The section in Eagle County is fair game and should be pursued. Unfortunately, the big spend crowd has left the realm of realty for a sojourn to another planet.
Arthur Kittay
Eagle
---
---
Growth worries
Bravo, Avon Town Council! They had the internal fortitude to "just say no" to Traer Creek's effort to upzone their PUD from 2,400 dwelling units to 2,700.
Essentially, they said, in front of a angry crowd of concerned citizens, enough is enough. Let this be a call to all of Eagle county's elected officials, from the county commissioners to all of the incorporated town council members, to put a freeze on all upzoning.
This is not as radical or anti-growth as it might seem. Because, my fellow citizens of Eagle County, what you may not know is that currently, with no changes to the zoning already on the books, the population has room to grow from today's 44,000 to 90,000.
Summit County is considering just such a freeze. They have added two reasonable exceptions. The one is for affordable housing projects, and the other is that already approved zoning densities can be bought and sold.
Yes, the one big downside to this proposal is that it will tend to drive up the already high price of land. But you know what? This will happen eventually, anyway, because due to obvious geographic limitations, we are going to run out of land.
No one wants to face this difficult issue, but the decision is clear. Will we grow at a sustainable rate to a valley population of 90,000? Or, will we let the outside market force of 80 million Baby Boomers looking for their dream retirement home drive the valley's population to a hive buzzing 200,000? No doubt they will generate a lot of jobs, but at what a cost?
Peter Runyon
Misplaced vision
OK, I admit it. I supported the building of the Donovan Pavilion. In fact, it is with a fair degree of pride that I consider myself to be significantly responsible for getting it on the Vail capital projects list in the first place.
How many years ago was that? At least five now. I am fully aware that this is not a popular position, given the economic climate in Vail today.
There are many who would say that the money could have been spent more wisely by prioritizing parking or village streetscape improvements.
I stand by my original vision that the community of Vail was lacking a place to gather and meet and yes, even "recreate" culturally in an indoor setting. That we lacked a place for the music recitals, the Boy Scout banquets, the youth ballet or soccer league end-of the year awards banquets, the neighborhood picnics and even the town of Vail meetings that the
Council Chambers are unable to accommodate.
It was to be a gathering place for the community. The concept was to create a space with enough elegance to attract private functions and celebrations such as weddings, anniversaries or employee parties that would subsidize the town government's larger meeting needs, as well as community and non-profit uses.
Well, the Donovan Pavilion is beautiful. And we, as a community, should be rightfully proud of it.
See Letters, page A13After all, we as a community paid something over $3 million in tax dollars to build it.
Too bad our Town Council doesn't see fit to find a management system that will let us actually use it. The rental rates are too high to be afforded by most small-scale community organizations.
It is my understanding that private bookings have been scheduled for almost every weekend of the next full year. One would think that would generate enough income at up to $1,200 a pop to at least allow the town to hold the Town Council candidates forum there. But no, that event was held in the Council Chambers where fully half of the 75-100 people present had to stand or sit on the floor for the entire two and half hours of the event. The Donovan Pavilion was dark and empty. Same thing the following Monday at the second candidates forum.
The council decided that it was too expensive to clean up after us, not taking into consideration that we paid for the place to begin with. The final insult, this decision was handed down at a council meeting only the night before Mayor Kurz was quoted in the Vail Daily as stating that the $9,000 cost of the special election that will be necessitated by his decision to remain on council for the remaining two months of his term is just another "cost of doing business."
The Vail Town Council didn't build a community gathering place; they built a country club, financed by the taxpayers. It makes me very sad to see the vision I had for the Donovan Pavilion so misplaced. As a community, we should be outraged.
Sybill R. Navas
Vail Town Council member
1993-2001
Pin pulled
Oh, Ye of little faith. In your editorial "Waiting to pull the pin" Oct. 14, you question whether Pamela Mackey had any evidence behind that "crack" the previous week about the accuser's sexual activity over the course of three days.
Let's see, based on the prosecutions own witness and evidence, the accuser had sex on or about June 28, but they used a condom; that's one. Sex with Bryant on June 30, that's two. And whose DNA was that recovered during the examination on July 1? That makes three.
As far as clearing the line of questioning with the Judge, permission was granted to continue the line of questioning as soon as the attorneys went to the judge's chambers on Oct. 9. Not only did he let it in, he said it could be asked in open court. Guess he thought there was more than a good faith basis.
Although I agree that this case will be bound over for trial. I believe with the holes Ms. Mackey put in the prosecution's case, Mr. Hurlbert may win the battle but he will most certainly lose the war. Unfortunately, the real losers will be the accuser and Mr. Bryant.
Immediately following the hearing, Hurlbert said his intention "was never to try this case in the media" and that "he had confidence his case" against Bryant. So why the press conference? Was there no reason to speak to the media last week after he presented potentially damaging testimony against Bryant?
You said "if Mackey has that legal grenade to blow up the case, it's time to pull the pin." BANG!
Lynn K. Shambrey
Pasadena, Calif.
How it came to this …
My personal thoughts are that Judge Fred Gannett is not happy with the "rubber stamp" notion of preliminary hearings and might make this case a hallmark in Colorado law in his written opinion.
He seems to believe that the preliminary is meant to stop unnecessary cases from seeing trial, and might make that contention here. He has already made this clear in his response to motions in this case.
I am appalled at the shoddy detective work in this case, especially with the treatment of the alleged scene of attack! Why in God's name would the investigators not fine-tooth comb that hotel room? It is a potential crime scene, and yet they did no tests on the chair or the bathroom. They had the statement from the accuser, yet they did not perform the rudimentary examination of the scene that such an accusation should bring.
Is it politics of the town that has brought the case this far? I can't fathom how this made it to national headlines with the evidence so far presented.
Kobe may yet be guilty (which I feel is unlikely, given the defense's case thus far which is, incidentally, based on the prosecution's evidence and without bringing their own PIs who have been combing the area since before charges were levied). But the chances of conviction are – to borrow a phrase from Chick Hearn – Slim to none, and Slim just left the building.
Great opinion piece. We are in for some wild times, I think, in the days ahead. Keep on plugging on.
Donald Case
Not all kids drink
This letter is in response to the comments posted in TipsLine on Oct. 19 titled "Underage drinking OK." This title immediately grabbed my attention, and I found myself fairly offended at what this person had to say.
Though I do know that many high school kids drink, and to find one that doesn't is fairly rare, I hardly think that someone who doesn't/didn't is worthy of a "sainthood award."
I myself am a senior at Eagle Valley and I haven't had so much of a drop of alcohol. Does that single me out? Of course not. I simply choose not to follow that lifestyle.
I don't condemn those that do drink, but I am a strong believer in doing something because it is solely your choice, not just because a lot of other people do it and it is considered to be normal.
As for schools having mixers with a keg to teach kids how to drink responsibly because "school is a place for learning," that is ridiculous.
Yes, high school is full of life-learning experiences, but it is a place designated for academic learning, not for parties.
I basically just wanted to say that there are kids out there that don't drink, and they are just as normal as everyone else.
Amy Harris
Gypsum
Stavney for school board
I am writing in support of Mary Ann Stavney, a candidate for the Eagle position on the Eagle County School Board. I have known Mary Ann for five years and find her to be an intelligent, caring person who would prove a benefit to our school system. Four year ago, Mary Ann was courageous enough to leave a career she loved (teaching) to be a full-time mother to her two young children. Currently, as a coordinator with The Literacy Project, she enriches the lives of many people in our community by empowering them with essential communication skills. In all of these positions, she has shown the ability to positively impact the lives of others.
Mary Ann Stavney is dependable, reasonable, and dedicated to our community. I know that Mary Ann would be a tremendous asset to the Eagle County School Board and hope that you will join me in voting for her on Election Day.
Kim Ruotolo
West Vail
–
–
–
---
Support Local Journalism
---