Letters to the editor
Forum observations
I've been to both the candidate forums. There's a lot of agreement amongst them. There was also a lot of agendas from the questioners.
I don't get Kent Logan.
---
---
Why is he buying full page ads in the Daily? To me, this highlights his lack of understanding of the other larger message he sends by doing this which is: I have so much money, I'm going to attempt to buy myself a place on the Vail Town Council. This so overwhelms the content of the ad that it's all I come away with.
It appears that he doesn't know how to hear "no," doesn't play well with others, and is at risk for the attitude of entitlement that comes from spending too much time around only other-people like him.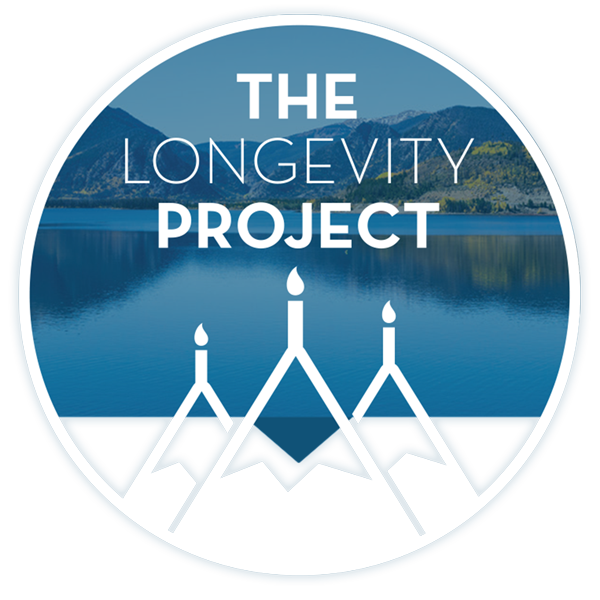 Participate in The Longevity Project
The Longevity Project is an annual campaign to help educate readers about what it takes to live a long, fulfilling life in our valley. This year Kevin shares his story of hope and celebration of life with his presentation Cracked, Not Broken as we explore the critical and relevant topic of mental health.
---
---
He doesn't speak for sous chefs or my roommate the snow-cat mechanic. This is all conveyed by his inclination to start statements with the words "Look" or "Listen", as if to say "Look you idiots … ." Or, "Listen dumb … ." I was waiting for him to start a statement with the words "You people." Condescension is usually a bad way to present yourself to the working class.
I like Kim Routolo, Greg Moffet and Rod Slifer. At least they smile. They take matters seriously, but not themselves. Kim and Greg have energy unlike most of the others. I think Rod truly cares about Vail and has great perspective. Greg Moffet owns a business, has a family and has great answers – certainly to some of the bad questions that the panel asked – and he seems to be spearheading the efforts to manage the noise on I-70.
Kim seems like a regular, thoughtful and smart person who's also a mom. She was the only candidate who walked up to me and introduced herself. I was impressed.
---
---
Since there's so much agreement amongst the candidates as to what needs to happen in Vail, to me, the forums are a chance to take the measure of them in person and I'll base my vote on that.
Christopher Bickham
Vail
Not so bad
I think things are pretty good in Vail. The main roundabout area is going to have two new hotels soon, the conference center and the re-do of the Vista Bahn area are on the way, they're building more housing for the much hyperventilated about employee housing shortage in addition to buying Timber Ridge, the library is beautiful, the street has been repaved in front of my house, Donovan Park is fantastic and although I haven't yet been to the new pavilion, it sure looks nice.
I can even manage to park in the winter on the Frontage Road with a little planning. (I don't mind having to plan, though, as I moved here from LA, which requires elaborate planning to simply go to a movie).
The variable message signs are posted, the landscaping happens, the cops cruise the neighborhoods, the garbage gets collected, and the snow gets moved around. What's the big deal? What's the deal with the endless complaining about the lack of leadership and productivity of the current council?
The non-incumbents, many of them, have decided to grab on to the shop-worn political motif of We Need Change Now (or leadership, or …). One of them thinks we need more process (I have no idea what that means) and a shadow council of advisers along with more visual aides at meetings. I'm pretty sure we don't need more process.
To anyone who's been paying even passing attention to things, the current council seems productive. I'm sorry to see some of them go. Thank you.
Jeff Griffen
East Vail noise
Tuesday, Oct. 21, marked a milestone for the town caring for its citizens. The new truck noise ordinance, which was passed at first reading, will finally put some teeth in controlling the out-of-control noise and pollution which trucks have splayed on our town.
What is badly missing, at least from my review of the article in the Daily, Thursday, is the protection of East Vail, where many live full time and have had to deal with ungodly problems of jake brakes and speeding trucks for a good number of years. If the council thinks there is a problem with noise in Vail Village, or the Timber Ridge area, please join us for a night at our house on Main Gore Drive and relish the 4 a.m. jake brake application which commonly occurs between the entry to the town and the East Vail exit.
The other issue I hope will follow this landmark ordinance is the serious enforcement of the existing speed limits for trucks and hopefully the reduction of speed limits within the TOV for I-70, starting with East Vail. I drive the pass both directions every week, winter and summer, and I have yet to see a truck even remotely close to the speed limit driving west down the interstate into Vail. Perhaps some of you remember the consequences of one speeding truck which dumped battery acid off the East Vail overpass.
Finally, East Vail really needs sound barriers. CDOT is placing quite attractive barriers on I-70 to shield the Dillon Valley East condos (or maybe to shield everyone from having to look at the unattractive condo complex). That is exactly what we need in East Vail. Notwithstanding jake krakes for trucks traveling west, trucks and cars are surprisingly noisy going east on the interstate, often in
waves late at night.
Rod and Greg, you both have my vote. Please continue this important effort and please focus on East Vail.
Jeff Bowen
East Vail
Moffet, Slifer
Over the years, I've been at a fair number of Vail public meetings. During that time two current Town Council Candidates have stood out, Greg Moffet and Rod Slifer.
I believe they both have a positive, progressive vision of the Town, and a framework of how to achieve that vision. Even if they had just been here a short time, what they have stood up for, a community with an excellent quality of life for residents and guests, is the kind of town I want to live in.
They are both successful business people, and have the financial sense we needed now. Both Greg and Rod are outspoken in their desire to both bring their own ideas and support others new ideas for the town.
They both understand the broad ramifications of current development plans the town is reviewing. They both listen, and they both have a fundamental decency in them. I believe they should both be re-elected.
Galen Aasland
Vail
Logan for council
Vail voters have a unique opportunity at an extraordinary time to add significant and needed experience and capability to the Town Council. This opportunity is created by the candidacy of Kent Logan.
The addition of Kent's strong financial and business management experience will fulfill a relative deficiency in the council and the current candidates. These strong administrative and managerial skills are complemented by Kent Logan's long-standing love of Vail, his dedication to the task, his availability of personal time to devote to the council, and his lack of any special interest affiliations.
While I'm not necessarily in favor of diversity for diversity's sake, I am strongly supportive of a broad experience profile that is capable of addressing with authority and experience each of the primary needs of our Community, whether they be fiscal, visionary, family, public relations, business, or whatever.
But at this critical time in Vail's evolution, the fiscal, administrative, and business development needs are especially acute, and I urge my fellow Vail voters to join me in casting a vote for Kent Logan and thereby increasing, for everyone's benefit, the sustainable vitality of our resort community.
Bob Louthan
Vail
Ruotolo for council
I am writing to encourage the citizens of the town of Vail to support Kim Ruotolo for Town Council. I had the privileged of working with Kim for a number of years at Arrowhead Property Management.
She has a strong work ethic. In Arrowhead, she managed multiple homeowner associations which are essentially micro communities. Under this responsibility, she developed and managed yearly budgets. She also was instrumental in overseeing capital projects from budgeting to completion of the project. Included in her responsibilities were listening to homeowners' concerns and wishes and then formulating a reasonable plan for implementation.
Above all, Kim has great common sense and incredible integrity. Remember Kim Ruotolo when you vote for Vail Town Council!
Ron Neville
Rondeau for council
I strongly support the candidacy of Paul Rondeau for Town Council of Vail.
I have been a second-home owner and an interested observer of Vail politics for 10 years and a citizen of the town for one. In my prior life in Minnesota, I spent thirteen years as a city councilman and feel I know what the basic requirements are for a councilman to be successful.
The Town of Vail needs a new start with a new council. The existing council
has had only modest success in managing the challenges, and a change is in order. Paul Rondeau has been a voice pleading for change and needs to be placed in a position where he can be most effective.
Paul has the time, the energy, the vision, and the intellect to make a difference. He has taken positions and defended them. He has talked about changing the way decisions are made in the council; he has discussed how to narrow the focus of government; he wants government to be more efficient in providing service, and he wants to simplify the processes of governmental regulation.
Let's give him his opportunity to participate in a new Town Council that will work with a new town manager to create a New Vail.
Peter B Dunning
Vail
Moffet for council
We are writing in support of Greg Moffet's re-election to the Vail Town Council.
Greg is a true advocate for families in Vail. We have had the good fortune to work with Greg on the relocation of the Children's Garden preschool, from its old home at the Mountain Bell site to its interim location at Red Sandstone Elementary School and, ultimately, to its new facility within the Middle Creek project.
Greg has been an invaluable liaison with the town of Vail, helping our group of parents and teachers accomplish a seemingly overwhelming task. Greg Moffet's energy, vision and competence were a significant factor in achieving a successful transition for the Children's Garden. We know we can now count on Greg's efforts to help us secure the school's future.
Greg Moffet really goes the extra mile for his constituents and town of Vail citizens are fortunate they can choose Greg to continue to serve our community. We urge you to vote for Greg Moffet for Vail Town Council, now (with early voting at the town offices) through Nov. 4.
Kristi Ferraro
Tamra Underwood
Ruotolo for council
I am writing in support of Kim Ruotolo for Vail Town Council. Kim is a sharp, decisive, courteous individual who would be a welcome addition to the council.
Her willingness to listen, problem-solving prowess, and genuine interest in Vail's future make for an excellent addition to the current council. Such assets would help ensure that only informed decisions are made which reflect the beliefs and interests of the community.
On Tuesday, vote for Kim Ruotolo and continue to move Vail in the right direction.
Beth Silverie
Ruotolo
I am writing in support of Kim Ruotolo for Vail Town Council. I have known Kim for eight years and have worked with her for the past year.
I know that she possesses many of the qualities necessary in a good council person. Kim is reliable and conscientious – her family, co-workers, and customers can count on her to be reasonable, helpful, and caring. The visitors at The Tivoli Lodge (where Kim is reservation manager) can rely on her to be always friendly and knowledgeable – she is a fantastic ambassador for Vail. She is organized and efficient and can effectively prioritize tasks.
Above all, Kim always allows common sense to rule. I encourage you to join me in voting for Kim Ruotolo for Vail Town Council!
Ed Moulton
Vail
The DVD vote
I have just had my "don't spend a dime in Vail" position reaffirmed. Yes, I live in Eagle County. Yes, I don't live in Vail. However, since I work in Vail, I spend a significant amount of time here and do have the potential of spending a certain amount of money here.
It may only be the purchases of gas, groceries, meals, parking, clothing, etc., but the amounts can add up.
Last year after overhearing a Town Council member's opinion on people that live "downvalley" in regards to parking in Vail, I was pretty ticked off. For one, what would Vail do to keep running and functioning without people that live "downvalley"? I can only guess the amount of money us "downvalley" types spend, thereby generating tax dollars, while we are here. I had pared down my "in Vail" spending and cut groceries and gas out almost completely, but I have still been spending a lot of lunch and other dollars here.
But here is my point: Today I went to the Vail Library. I checked to see if there were any books of interest and then went to the DVDs to pick out some movies to watch. I know I have checked out DVDs there before, but today I was informed that DVDs don't circulate, meaning that DVDs can only be checked out by Vail residents. However, I can check out videos and anything else I want.
Like it or not, Vail is part of Eagle County (although I have heard a rumor some in Vail would like to change that). I do realize that the Vail Library is not part of the Eagle County Library system, but this seems to be just another example of the elitist attitude from Vail at us "downvalley" folks.
We share our library resources freely with everyone in Eagle County. I have not only renewed my vow not to buy groceries and gasoline in Vail, but I will also, to the best of my abilities, cut out all other spending in Vail. And with the stores opening soon in Avon, this will be that much easier without even going over a pass.
With an election forthcoming in Vail, I wonder how many voting residents are taking into consideration how those they are thinking of voting for will represent their town to the rest of the county. Maybe the people of Vail are short-sighted enough to think the elitist attitude won't backfire on them somewhere down the line. It seems to me however that there are a significant number of well-educated people that would realize that alienating your year-round neighbors is not the best plan of attack for beefing up your tax revenue.
Kristi St John
Eagle-Vail
Ruotolo for council
With the Vail Town Council election quickly approaching, the voters of Vail will soon be making an important decision about which candidates they will send to council chambers. I recommend that they choose Kim Ruotolo.
I know Kim to be very knowledgeable about Vail and very involved in our community. In their 12 years in Vail, she and her husband have donated time and energy to many causes that are of importance to our community, including: Eagle Valley Community Fund Rummage Sale, Salvation Army Adopt-A-Family, Town of Vail Clean-up, Children's Garden of Learning, Girl Scouts, St. Patrick's Catholic Church, and ECO Trails. She has proven experience working effectively within the Vail Town Government, having served on the Vail Local Housing Authority since 2001.
Kim has proven her interest and dedication to improving our town and has the energy and passion to make it happen. I am excited at the prospect of such an intelligent, honest, decisive woman serving our town–please join me in voting for Kim Ruotolo for Vail Town Council on Nov. 4.
Kay Graybill
Vail
Fair trial
Kobe Bryant should be happy to have the trial take place in Eagle. It seems integrity is in abundant supply with your two editorials and Judge Gannet's thinly veiled rebuke of the prosecution's "case" as proof.
I am virtually certain that the general population of Eagle County has by now seen through this young woman's accusations to the truth of the matter. Kobe can be accused of terrible judgment and obviously adultery. However that pales in contrast to the emotionally unstable – bordering on evil – misrepresentations of the events of that June evening that could have cost a man his life.
Brenda Palumbo
Post turtle
Although I reluctantly voted for him, I'm starting to feel this way: While suturing a laceration on the hand of a 70-year-old Texas rancher (whose hand had caught in a gate while working cattle), a doctor and the old man were talking about George W. being in the White House.
The old Texan said, "Well, ya know, Bush is a post turtle."
Not knowing what the old man meant, the doctor asked him what a post turtle was.
The old man said, "When you're driving down a country road, and you come across a fence post with a turtle balanced on top, that's a post turtle."
The old man saw a puzzled look on the doctor's face, so he continued to explain.
"You know he didn't get there by himself, he doesn't belong there, he can't get anything done while he's up there, and you just want to help the poor dumb thing get down."
Pete Feistmann
Vail
---
Support Local Journalism
---