Letters to the editor
Ruotolo, Gordon
This is to urge you vote for Kim Ruotolo and Mark Gordon for the Vail Town Council.
For Kim Ruotolo:
---
---
I have had the pleasure of serving on the Vail Housing Authority with Kim for over two years now. I have found Kim to be a hard-working and effective member of the authority.
Kim raises intelligent questions, takes the time to listen to differing opinions, presents persuasive arguments for her own positions, attempts to find ways to reach consensus and offers thoughtful and creative solutions to problems.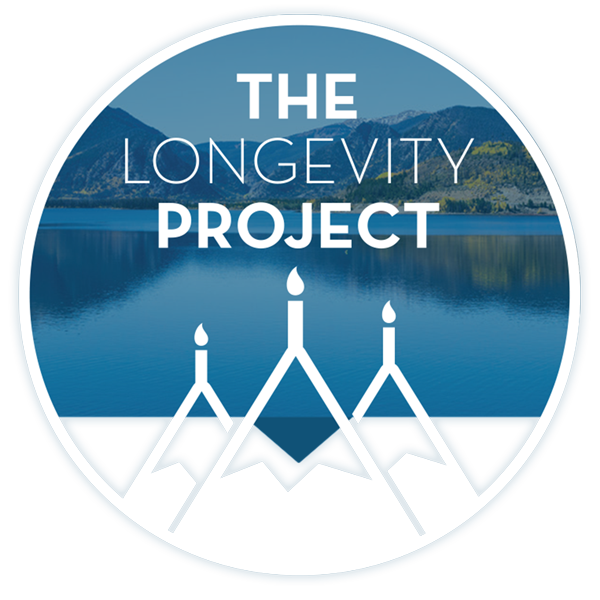 Participate in The Longevity Project
The Longevity Project is an annual campaign to help educate readers about what it takes to live a long, fulfilling life in our valley. This year Kevin shares his story of hope and celebration of life with his presentation Cracked, Not Broken as we explore the critical and relevant topic of mental health.
---
---
Kim believes the town should facilitate renovation and redevelopment in the Village core and Lionshead, with more retail space and a more diverse retail mix, and she believes the town should build the conference center, so that we can attract both local and out-of-town visitors and revitalize our businesses.
Kim also believes the town should encourage development of housing for middle class families, so that we don't lose the critical mass of diverse people that gives vitality to our town.
Kim is passionate about Vail and she is committed to making Vail as vibrant a resort community as it can be.
---
---
Kim is open-minded. She is not an ideologue or a one-issue candidate.
I believe that Kim will do her best to fairly represent all the Town's disparate constituencies – including full-time residents, second-home owners, local businesses and visitors – and that she will make decisions based on the best interests of all of us, and not just some of us.
Kim has lived in Vail for 12 years and she and her husband, Tim, are raising their two young children here. It has taken energy and grit – and numerous jobs at one time – to do this.
I am going to vote for Kim, because I believe she will be an asset to the council and to our town.
For Mark Gordon:
Mark and his wife, Tracy, came to Vail three years ago. They have chosen to make this their home. They know, first hand, what it takes for ordinary folks like them – who need to work for a living – to do this successfully.
Because Mark is a relative newcomer – and just the kind of person the town is trying to attract and keep – he brings a special perspective on things which I believe is needed in these changing times.
But that is only the beginning of why I support Mark. Mark is passionate about his commitment to Vail and making Vail the ski town everyone wants to live in and visit.
In the short time Mark has been here, he has been active in community affairs. He has taken the time to educate himself on the issues, by seeking out residents, second-home owners, local business people and town officials to learn their views and concerns. And he participates regularly in public meetings.
Mark believes the town can and should be a catalyst to help revitalize our businesses, to attract and keep working and middle class people in Vail and to protect Vail's natural environment and open spaces. Mark views these things as being synergistic with each other, not antagonistic, as some of our more negative citizens do.
These are some of the ideas which Mark has proposed: Low interest purchase and refurbishing loans, to encourage working and middle class people to live in Vail. Front range marketing via flash emails. Free outdoor summer movies in Donovan Park, without public cost (which Mark's research shows can be done). A program to improve fuel efficiency in the Town's vehicle fleet and buildings. Empty storefront assessments, to motivate landlords to rent their vacant spaces.
And these are some of the outstanding town actions which Mark supports: Building the conference center, to bring additional and new kinds of visitors to Vail, especially in the off-season. Enacting a plan to curb noise from I-70. Giving more permanent protection to land previously identified as park land or open space.
Mark has energy, enthusiasm and an optimism about Vail which is catching. He also happens to have a great sense of humor – which will be more than helpful in our coming public deliberations. I am going to vote for Mark, because I believe we will all benefit from his being on the council.
Sally Jackle
Vail
Ruotolo for council
I am writing to endorse Kim Ruotolo for Vail Town Council. I have worked with Kim on a decision-making board for several years and have found her to be thoughtful, articulate, and level headed, with a good perspective on short- and long-term issues.
In short, this woman has a clue. She brings a knowledge of child care and affordable housing issues, as well as recent experience working in the guest services area of our local resort industry.
She and her husband have chosen to raise their two young children in Vail rather than taking the somewhat easier path of moving downvalley.
I think she deserves a place at the table and will provide a valuable voice on issues affecting the future of our town. So, on Nov. 4, I urge you to vote early, vote often, and vote KIM FOR COUNCIL.
Steve Lindstrom
In service
During the 1920s and "30s, I was growing to manhood and always attentive and alert to
what new adults were talking about. When it wasn't about the Great Depression of the time, the topic was World War I. My father and almost every male in the valley of the same age, had served in the military forces during that time. As a result, American Legion Post 150 had a rather large membership and women's auxiliary – often our games were of war as we dressed in our father's uniforms and showed off their medals and other souvenirs. The American flag, Memorial Day, the Fourth of July, Veteran's Day and the 11th of November were exciting and hallowed.
As developing young men, we knew that our fathers and their comrades had won the Great War and proved our superiority over the German Kaiser and his allies – there is little doubt that our generation was one of patriots proud many times over as more than 12,000,000 men and women from the United States served their country when Germany, Italy and Japan would have their way in the world War II. The leaders of all the advanced nations of the world have always known the value of their young people as potential soldiers, sailors and airmen in time of war. No history book or encyclopedia has ever published the name of a national leader who proclaimed his or her country renounced war and would never participate – that has never happened.
The predominate nations of the world have always had programs and schools open to their young people in order that they might be trained as future officers for their armed forces. The civilian component forces, in our country known as the National Guard and Reserves, are the largest source of people already trained, almost immediately available, to participate in armed conflict.
Such has been the case in Iraq, where these so-called "weekend warriors" have found themselves shoulder to shoulder with the full-time paid and trained members of the armed forces. These people, who for one reason or another, choose to retain their status as military men and women, choke on the dust, feel the desert heat, fear the unknown, are lonesome for their families and bleed and die like the rest of us. When these veterans return to their native neighborhoods, hopefully unscathed, they may elect to retain their military status or ask to be retired or discharged. There will be a number of these people who have served in other theaters of operations. They may have high ranking enlisted or officer status. The odds are in favor of them returning to their units, pinning on their new combat or theater ribbons and waiting for the next call-up or retirement because of age or disability.
Why is this? Why would any sane person, who has not been killed or maimed in combat, want to do it again? Call it heritage, the genes, excitement, the uniform, the flag, a desire to be the best. Some would say, "the glory." There is no glory in mud, extreme heat and cold, canned or no food, interrupted or no sleep, flies, dust or bullets and hot, jagged pieces of steel.
The core of the military services are called the "regulars." They have chosen the military as a career. Some start as early as 17 years of age. After doing anything required of them, at any place and any time, they are eligible for discharge, separation or retirement. Their military obligation to their country has been fulfilled. Some have reached rank or position at which they are comfortable, and opt for more. Case in point: a master gunnery sergeant (highest enlisted rank in the Marine Corps) retires at the age of 56 after serving continuously for 38 years. Before leaving the corps, he has negotiated with the Border Patrol for employment at a higher pay rate than in the military and if he stays fit, can be employed to age 65 and then retired for life at 75 percent of his highest pay grade along with other benefits.
Does this mean he was never afraid, cold, wet, hungry, lonesome, disgusted, sick or wounded? No. It means whatever the circumstances, he persevered, was lucky, benefitted from the experience and vowed to be better next time.
An Army second lieutenant of infantry leads a squad of men on reconnaissance. None of them has seen or heard a bullet fired in anger.
The enemy sees them first and shots are fired – one of his men takes a bullet in the arm. They take cover and the young officer considers their situation and what he has been taught. A rather simple solution comes to mind. As he counsels his men, the central thought in his mind is, "All right you son of a bitch, you had your chance and missed. Now I am going to kill you." And he does.
An Air Force, then Army Air Corps pilot, flew a B-24 bomber over Europe during World War II. He flew fighter jets over Korea and Vietnam as those conflicts raged. His wife said that even when they resided in the same dwelling, there were many nights and even weeks when she didn't see him.
Since 1941, the armed forces of this country have saved and policed the world. There have been hundreds of thousands of situations and incidents where and when men and women have found themselves and it was do or die – tens of thousands have died.
There are graveyards in many countries as proof of this – can this be stopped? Probably not. As long as our form of government operates on the principle of freedom, life, liberty and pursuit of happiness, we will always interfere when and where people are denied that privilege. Our servicemen and women will bear that burden. Their families and friends must support and wish them well. Members of our government cannot intervene on behalf of a few when they have authorized the action of many.
Frank Doll
Included in bonus
In Tipsline on Oct. 18, it was correctly asserted that Adam Aron, chairman and chief executive officer of Vail Resorts, sold his lot in Bachelor Gulch for $2.9 million. The lot was sold so Mr. Aron could pay the federal and state income taxes due on his compensation. But it was incorrectly said that he enjoyed a profit of more than $2 million from the sale, and that it was in addition to the bonus awarded him by Vail Resorts.
Just to keep the record straight, the full $2.9 million value of the Bachelor Gulch lot was included in calculating the $8 million bonus figure. Excluding the Bachelor Gulch lot, the bonus was approximately $5 million. While this is still a large number, we do want the record to be accurate.
Kelly Ladyga
Director of Corporate Communications
Vail Resorts
---
Support Local Journalism
---