Letters: U.S. can do so much better
Compiled by Vail Daily staff
Vail CO, Colorado

Don't believe 'revisionists'
In response to liberal Columbus revisionists, I really don't care what was written during the last 40 years regarding Christopher Columbus. None of these people are to be trusted. Much of what today's public schools and public universities teach about anything is suspect. How can it not be, when those in charge actively refuse to have a fairness doctrine, and virtually eliminate conservatives from teaching or even speaking on campus.
I don't care about Howard Zinn's 2003 revisionist book some online blogger cited. I don't care about hearing the lies from, now publicly disgraced and recently fired, liberal University of Colorado professor, Ward Churchill.
---
---
My Columbus sources pre-date the last 40 years of liberal revisionism. The sources liberals cite today do nothing to change my position on keeping "Columbus Day" as "Columbus Day," instead of renaming it "Discovery Day," which most Italian-Americans find insulting. Columbus' discovery occurred in 1492, far before the sickness of liberalism took over education in the United States. (And, yes, Columbus believed there would be inhabitants in the New World).
I gladly celebrate the liberal, sinning adulterer, Martin Luther King's birthday. I celebrate it because his overall work to peacefully gain freedom is worthy of national recognition. I have no problem with schools or Cape Canaveral being renamed after the liberal, sinning adulterer, John F. Kennedy. We are all sinners!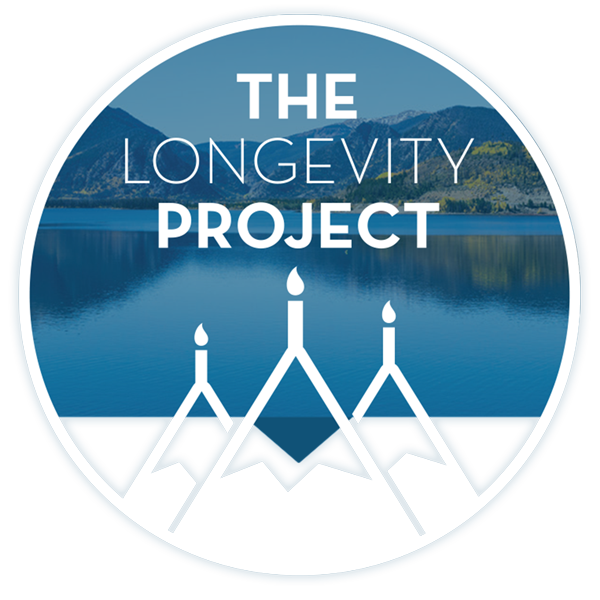 Participate in The Longevity Project
The Longevity Project is an annual campaign to help educate readers about what it takes to live a long, fulfilling life in our valley. This year Kevin shares his story of hope and celebration of life with his presentation Cracked, Not Broken as we explore the critical and relevant topic of mental health.
---
---
The bottom line is that liberals' agenda includes denigrating Columbus any way they can. I suppose liberals will continue to have success indoctrinating our student population, as long as the public allows them to control the education establishment.
As I said before, in my opinion, people like them, are ruining our country.
It's also no different with the so-called "mainstream press." There is nothing "mainstream" about them. Frankly, as a person with a journalism degree, who often questioned my professors, I rarely trust much of what today's liberal journalists write. This is one of the reasons why I personally attended so many government meetings over the years, so I could see what's really happening for myself.
---
---
The laziness and liberal bias of the Daily's liberal journalist establishment is unending. Vail Daily reporter Steve Lynn recently failed to name the Eagle County judge who didn't jail a sex offender. His response to me was that he only got the story from the district attorney " obviously another one-sided report " and didn't bother to ask him who the judge was.
Conservatives want to know the names of Eagle County judges who don't jail sex offenders. Liberals don't seem to care, as evidenced by numerous national reports by Bill O'Reilly. This is yet another example of laziness and liberal bias. Again, how can the liberal press be trusted, when they actively refuse to have a fairness doctrine, and virtually eliminate conservatives from being hired as journalists?
Even when the liberal press attends meetings, they often leave out important information that doesn't help their liberal agenda. I can recall two other Colorado Mountain New Media liberal reporters, Connie Steiert and and Pam Boyd, literally and intentionally putting down their pens at school board meetings when a conservative spoke, to prevent the public from becoming aware of opposition to liberal school board policies.
One only has to look at the local makeup of Vail Daily with editors such as Don Rogers, Alex Miller, Tamara Miller and Matt Zalaznick. All are leftists. There is no balance. And, no, Kaye Ferry and Butch Mazzuca are not conservatives, they are moderates, and, they are only part-time columnists, not full-time journalists. In my opinion, liberals like those working for the Vail Daily and Colorado Mountain News Media, also are ruining our country.
Michael Cacioppo
Vail
Citizens group on web
Citizens for the Future of Eagle was formed in 2003 and is comprised of numerous Eagle-area residents committed to protecting Eagle's small-town quality of life while ensuring its economic vitality. We have engaged in many positive steps to help stimulate Eagle's economy and sense of community since the inception of our "visioning statement" back in January 2007. Some of these stimulators include:
– Promoting the redevelopment and expansion of our downtown area and the Highway 6/Fairgrounds corridor.
– Working with The Eagle Valley Chamber of Commerce and Downtown Merchant's Association on hosting various events around town, (several of which were first-time events just this year and were all a big success):
– Helping to protect wildlife.
– Collaborating with our neighboring town of Gypsum on both revenue sharing on large-scale retail projects and cost sharing on our shared roadways.
– Discussing viable solutions for affordable housing in the area.
Our current project is raising awareness about the negative impacts of the proposed 1 million square-foot Eagle River Station development in East Eagle. The developer obtained concept plan approval last spring and will be coming back to Town Hall later this fall with an application for their planned unit development. Citizens for Eagle has had various developers and planners analyze the project's site plans, designs and the economic package and we all came to the same conclusion " Eagle River Station is not the right fit for Eagle. And this massive center, although located in Eagle, would affect the entire Vail Valley.
We realize discussion of these issues can get emotional for Eagle-area citizens and therefore people have a tendency to tune both sides of the debate out. However, proposals such as Eagle River Station are too important for people to ignore. If approved, Eagle River Station will change our small town forever with countless negative impacts. It's imperative to make sure our community becomes a better place for our children and children's children. We at the Citizens for Eagle believe oversized "big box" developments on the outskirts of town do not accomplish that important goal.
We are asking you to log onto our Web site, http://www.citizens4eagle.com, to understand why we believe that Eagle River Station, as proposed, is not appropriate for Eagle. Some of the issues surrounding the project include the following:
– Increased traffic congestion.
– River, air and light pollution (loss of night sky).
– Increase in crime.
– The loss of small ma and pa businesses, (especially in downtown).
– The diminishment of our quality of life and small-town atmosphere.
– Negative impacts on wildlife.
– The severe lack of employee base that encompasses the tri-county area.
We created this Web site as a resource for our supporters and as an educational tool for Eagle area residents looking for honest answers about this debate. We encourage you to visit http://www.citizens4eagle.com to understand the reasoning behind our opposition to Eagle River Station. And, we ask you to please sign our online petition.
If you still have questions, feel free to contact us at noboxineagle@aol.com.
Ultimately, we hope that everyone in our community becomes educated with the real facts about the Eagle River Station development and its impact on our way of life here in Eagle. Let's determine the difference between fact versus fiction.
Jan Rosenthal Townsend
The Citizens for the Future of Eagle
Forget the nonsense
Wouldn't it be great if:
We all shared the same religion or no religion at all. We were all of the same color or totally color blind. There were no divisive political parties and we just voted for the candidate we liked best and then accepted the will of the majority. We minded our own business and didn't make issues out of abortion or gay rights. And we all decided that the noble heritage of our country occasionally warranted selfless sacrifice.
Wouldn't it be great if we then turned all of our attention to the elimination of poverty, the children who represent our future, health care, old-age security, and leading the effort to resolve international issues such as global warming? Just imagine what we could accomplish if we didn't burden ourselves with nonsense!
We are a country with natural beauty and resources, a moderate climate, a fine infrastructure and a unique mixture of cultures. We could be far better than we are!
David Le Vine
---
Support Local Journalism
---