Local Dick Gustafson writes American history CD
Alex Miller
Vail, CO Colorado

Dick Gustafson really wants you to know who the founding fathers were, the names of at least the most important U.S. presidents, and a sense of the big wars our country has fought (and when, where and why). When the Vail resident and county commissioner candidate overhears someone explaining to a foreigner that Abe Lincoln was president during the Revolutionary War, it makes him want to do something a little crazy: like take three years out of his life to create an audio history of the U.S.
"I kept hearing these horrible stories about what kids don't know," Gustafson said. "One study found that many high school seniors thought America fought Russia in World War II, and that Germany was our ally."
He shakes his head, adding that another inspiration for the project " "Spirit of '76*Renewed" " was hearing the baritone Daniel Narducci sing the National Anthem with the Rochester Philharmonic at Ford Amphitheater in Vail a few Fourth of Julys ago. As Gustafson tells it, it was those last words of the anthem that struck a chord within him:
---
---
"Let me know in my heart when my days are through/America, America, I gave my best to you."
The words made Gustafson think about what he'd done for his country lately.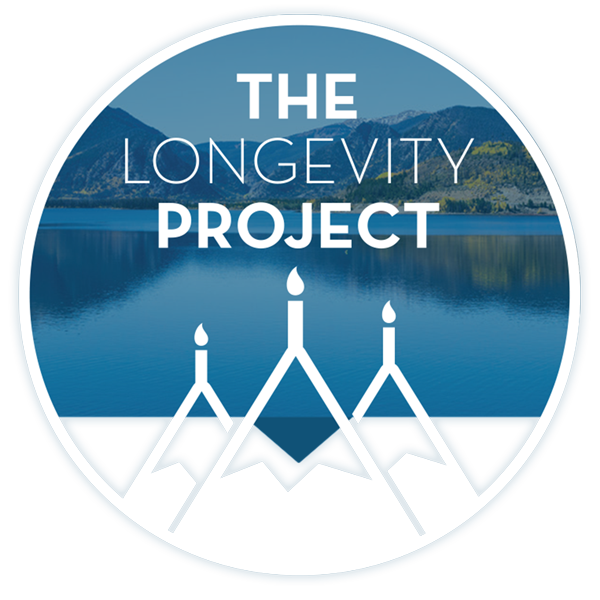 Participate in The Longevity Project
The Longevity Project is an annual campaign to help educate readers about what it takes to live a long, fulfilling life in our valley. This year Kevin shares his story of hope and celebration of life with his presentation Cracked, Not Broken as we explore the critical and relevant topic of mental health.
---
---
"You get to a point where you think you've done your best, but then realize you can make more effort," he said. "What can I do?"
Originally he thought he'd write a book, a history of the U.S. aimed at rekindling that
"Spirit of '76" he sees lacking in contemporary America. But then former U.S. Secretary of Education William Bennett came out with a similar book titled "America: The Last Best Hope." Gustafson thought the book excellent and not something he should attempt to top or repeat. Thus was born the idea of an audio program.
---
---
"Spirit of '76*Renewed" is a worthy attempt to encapsulate the highlights of American history into a two-hour program. It starts with the first settlers on our shores and goes up to the Reagan years and stops around 9/11. As Gustafson says, anything more recent is subject to a lot more political interpretation.
Gustafson narrates himself, and his deep, distinctive voice is a good vehicle for the weighty material he's trying to get across. In the background are a great many songs from the periods being discussed. At times, Gustafson stops to read some of the words of the songs " a creative way to strike some of the most interesting points being made musically without slowing things down to hear the whole thing.
As a comprehensive history of America, "Spirit of '76*Renewed" has obvious limits. Gustafson had to make a lot of tough choices about where to focus his attention. The American Revolution, Civil War and World Wars I and II, fittingly get a lot of time. But he also provides some basic information about Korea, Vietnam, the War of 1812 and others. Mostly, this is a martial history of the country. Given the limited amount of time Gustafson had, that seems to make the most sense.
"Change comes out of conflict, and the ultimate expression of that is war," Gustafson said.
Even so, the focus on war offers a bit of a skewed view of the U.S. and doesn't give much insight into the country's other achievements in science, technology, medicine, the arts, etc. Gustafson acknowledges that he could do subsequent CDs on a number of other topics " perhaps a non-military history of the U.S. would be a good place to start.
Gustafson said his CD program is aimed at high school students and other adults who want to know more about their country. It would be a great addition to a family car trip this summer, he suggested. And he also has started work on a teaching program written to accompany the audio for classrooms.
As his white hair shows, Gustafson is from an earlier generation, and some of the information he presents is colored by that. While World War II vets are lauded as great heroes " perfect, almost " while subsequent generations and their accomplishments are minimized. While the author is careful in many instances to keep politics and history separate, he lapses in some places. He cites June 12, 1987 as the day "Ronald Reagan ended the Cold War" " a view not all would agree with. He also spends a fair chunk of time detailing the deficiencies of Franklin Roosevelt.
"I tried to tell the truth about him " he wasn't perfect," Gustafson said. "But it was a period of time when it was easy to make mistakes."
Other parts of the program read like snippets from George W. Bush speeches. Anti-American terrorists " who Gustafson unfortunately groups into the category of "Muslims" " do what they do because they hate America and freedom.
Gustafson, a Republican, doesn't have many kind words to say about Democrats. Only JFK gets a positive mention, while Jimmy Carter is scoffed at and Bill Clinton doesn't rate a mention (although neither does the second Bush). It's fair to say that parents of a more liberal persuasion will find Gustafson's program hard to take in places. On the other hand, mountain kids with more liberal parents may well benefit from hearing this presentation, and some of the pronouncements could well lead to some interesting discussions.
Political balance and correctness aside, what's appealing about "Spirit of '76*Renewed" is the narrator's obvious affection for his subject. With the stirring music in the background, Gustafson speaks persuasively about all that's good in America and why we should do a little more to recognize that " starting by knowing more of our own history.
"If I can spark one kid to run for office, to have a little pride in our country and stand up to the America haters, I'll have accomplished my goal," Gustafson said. "We're not perfect, but we're better than anything else."
Vail Daily Editor Alex Miller can be reached at 970-748-2920, or amiller@vaildaily.com.
---
Support Local Journalism
---