Local librarians choose 'Best Books'
Cortni O'Brien
Special to the Daily
Vail, CO Colorado

Last week, I challenged my fellow library staff at the Eagle Valley Library District to name their favorite book of 2011. Panic ensued. Pick just one favorite? Impossible, apparently. With some persistence, however, we were able to narrow down our choices.
Each of these books offers something that personally resonated with each reader as only an excellent book can – superb writing, unforgettable characters, riveting suspense, fascinating subject matter or just sheer entertainment. If you're still looking to find your favorite read of 2011, stop by the library to learn more about these books and the ones that didn't quite make the list.
"Blood, Bones and Butter," by Gabrielle Hamilton (Adult Nonfiction)
---
---
Mary Adams, Avon Public Library: "Gabrielle Hamilton's wonderfully descriptive narrative about her unsupervised rural Pennsylvania childhood to her summers in Italy with her in-laws. It held my interest from beginning to end."
"Wonderstruck," by Brian Selznick (Juvenile Fiction)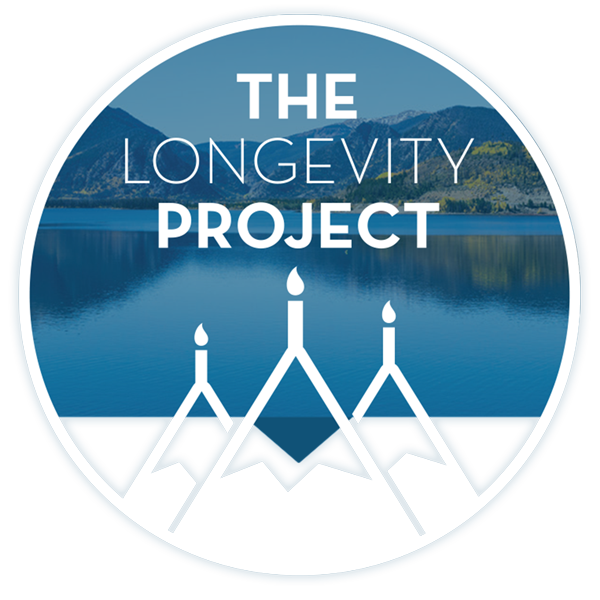 Participate in The Longevity Project
The Longevity Project is an annual campaign to help educate readers about what it takes to live a long, fulfilling life in our valley. This year Kevin shares his story of hope and celebration of life with his presentation Cracked, Not Broken as we explore the critical and relevant topic of mental health.
---
---
Robyn Bryant, Eagle Public Library: "One of my favorite new children's books is 'Wonderstruck,' by Brian Selznick, who also wrote 'The Invention of Hugo Cabret.' Like 'Hugo,' 'Wonderstruck' is an epic literary masterpiece – it eloquently tells two parallel stories in over 600 pages – nevertheless, a quick read, depending on how long the reader pores over the magnificent sketch illustrations!"
"The Language of Flowers," by Vanessa Diffenbaugh (Adult Nonfiction)
Norma Broten, Avon Public Library: "In Victorian times, meanings were connected to flowers. So you could choose a specific flower, not say a word, give someone the flowers and they would understand your deeper meaning. This tickled me so much that afterward, I even ordered a book about flowers and their meanings."
---
---
"The Swerve: How the World Became Modern," by Stephen Goldblatt (Adult Nonfiction)
Charlyn Canada, director: "This book describes the profound impact libraries have had on preserving and sharing the thoughts of humankind through the ages."
"In the Garden of Beasts: Love, Terror and an American Family in Hitler's Berlin," by Erik Larson
Amy Gornikiewicz, Avon and Eagle public libraries: "Filled with tension and suspense, yet thoroughly researched, 'In the Garden of Beasts' is an interesting lesson in world history and a compelling story, illuminating the issue of why the world did not recognize the threat posed by Hitler and the Nazis."
"The Marriage Plot," by Jeffrey Eugenides.
Susan Hicks, Gypsum Public Library: "I find the plot refreshing and engaging, the characters are quirky and fun, and the writing witty and humorous."
"Until Tuesday: A Wounded Warrior and the Golden Retriever Who Saved Him," by Luis Carlos Montalvan (Adult Nonfiction)
Janet Jay, Gypsum Public Library: "It was interesting to read about a vet with a traumatic brain injury, as well as how a service dog is helping him to adjust and maintain a normal life."
"When She Woke," by Hillary Jordan (Adult Fiction)
Anne Johnson, assistant director: "This book delves deeply into religion on both a personal level and a national level and how it shapes both us and the greater nation."
"Eat Naked: Unprocessed, Unpolluted and Undressed Eating for a Healthier, Sexier You" by Margaret Floyd (Adult Nonfiction)
Amber Jones, Gypsum Public Library: "A condensed version of the information that's out there about what's in our foods, with helpful tips, some great recipes and some solid reasons to buy organic and choose whole foods."
"Nightwoods," by Charles Frazier (Adult Fiction)
Anne Leavitt, Eagle Public Library: "This book is a riveting read set in the mountains of North Carolina, crafted by the author of Cold Mountain."
Sharon Stenson, Avon Public Library: "Great characters, flaws and all, and the description of the North Carolina mountains puts you right there in the story."
"Doc," by Mary Doria Russell (Adult Fiction)
Diane Levin, Avon Public Library: "One of my favorite reads of the year, 'Doc' is a fascinating work of historical fiction that transports you back to the frontier west and introduces Doc Holliday and Wyatt Earp, making you feel as though you are getting to know the real people."
"State of Wonder," by Ann Patchett (Adult Fiction)
Michelle Marx, Avon Public Library: "An excellent book-club selection, Patchett's latest novel heads to the Amazon jungle and delves into the ethics surrounding scientific research, pharmaceutical companies and native tribes."
Lisa Pelchat, Avon Public Library: "I felt like I was in the jungle with Marina, and I didn't want to leave!"
"Bossypants," by Tina Fey (Adult Nonfiction)
Cortni O'Brien, Avon Public Library: "It has been a while since a book made me snort with laughter. Tina Fey's memoir 'Bossypants' is smart and wise, too."
"Beauty Queens," by Libba Bray (Young Adult Fiction)
Julie Richards, Gypsum Public Library: "This is a hilarious adventure involving a plane crash, an apparently deserted island, pirates, beauty queens who discover their true strengths and truths on the absurdity of beauty pageants, consumerism and pop culture."
Cathy Zaikis, Avon Public Library: "'Beauty Queens' is a laugh-out-loud adventure featuring 50 plane-wrecked beauty-pageant contestants: Lord of the Flies vs. Miss Congeniality is a crazy funny must read."
"Caleb's Crossing," by Geraldine Brooks (Adult Fiction)
Kim Saalfeld, Avon Public Library: "This is amazing historical fiction about actual students at Harvard University in the 1660s."
"The Kitchen Counter Cooking School: How a few simple lessons transformed nine culinary novices into fearless home cooks," by Kathleen Flinn (Adult Nonfiction)
Sharyn Smith, Eagle Public Library: "The real bonus in this book are the vinaigrette recipes and instructions including how to select and use knives properly, cutting up whole chickens and making soup from whatever is in the fridge."
"Nothing Daunted: The Unexpected Education of Two Society Girls in the West," by Dorothy Wickenden (Adult Nonfiction)
Jaci Spuhler, Eagle Public Library: "This account of two Eastern women teaching in a rural school makes me want to do a road trip from Eagle to Steamboat and stop at all the towns mentioned by the author."
"The Conference of the Birds," by Peter Sis (Adult Fiction)
Melanie Wilson, Eagle Public Library: "Peter Sis shows the pain and beauty of the human journey in his richly illustrated new book for adults."
---
Support Local Journalism
---