Local races to defeat desert
Connie SteiertVail, CO Colorado

The dust is so thick visibility is limited to a few feet for the lucky drivers. At 100-plus mph, dodging rock outcroppings and washouts gets increasingly tricky. Sand beds make the tires skid dangerously around the next turn. That last big whoop nearly launched the car. After driving for 17 hours straight, its getting increasingly difficult to navigate the course.This is off-road desert racing, possibly the most grueling series in all of motor sports. Races can last from 10 to 40 hours, non-stop. Theres no nicely kept, paved track to follow. Cars fly at bone-jarring speeds over dirt-packed roads, sometimes hardly more than a track, and often with washouts, drop-offs and rock gardens to navigate. Temperatures can soar above 100 degrees, and pit stops are few and often hours away But for an adrenaline junky like Eagle resident Andy Schifanelli, its heaven on earth.Its exciting … its a challenge, Schifanelli says.
Off-road desert racings take-it-as-you-find-it courses can be hard on vehicle and driver, and downright dangerous.'Desert races are either point-to-point, typically traversing 200 to 1,000 miles of desert; or a series of 50 mile loops like NASCAR without the track. There are no sanctioned races in Colorado. Most race courses are set on Bureau of Land Management land in Nevada.Generally, its the elements that take people out, Schifanelli says. Vehicle rolls are common. Driver error, or mechanical problems, can also spell disaster. He recalls one competitor who had finished 17 long hours of racing, when his transmission blew almost in sight of the finish line. Breaking down during a race could mean a 4-5 hour wait before help arrives.Its up to you and your co-driver to fix it if it breaks, Schifanelli says. Thats why his team always carries spare tires, jacks, back-up ignitions, extra fluids and two-way a radio system.In August, Schifanelli and his team competed in the roughly 600-mile Vegas to Reno race. He had dreamed of undertaking that competition, known as the Longest Race in the U.S., for 10 years. His professional team, Schifanelli Motorsports, placed fifth place in their class, and 55th overall, finishing in just under 17 hours in 110-degree heat. Its a little bit unique, Schifanelli says. Schifanelli also works hard to keep his body running, working out with a personal trainer twice a week.
The off-road, desert racing circuit has several classes, ranging from motorcycles to stock Volkswagen Beetles to open wheeled vehicles that look like dune buggies. Racers are drawn to the sport from all over the globe.Schifanelli Motorsports races in Class 8, the truck class. It used to be the heavy metal of off-road racing. Now its more like the working class, he says.Many desert teams come with deep pockets, sponsored by big-name corporations. Budgets range from $350,000 to $5 million. Teams include multiple drivers and mechanics. But small teams like Schifanelli Motorsports have one driver, and, if theyre lucky, a co-driver and a crew, who usually maintain the trucks themselves.
---
---
We have to have a $200,000 budget just to be competitive, says Schifanelli. He spends about $10,000 per race, between vehicle prep, entry fees and travel expenses. Entry fees alone run between $500-$1,500 per race. The Schifanelli family, including Andys wife, Marisa, and children Rebecca, 4, and Ryan, 3, camp out to save money. Most of Schifanelli Motorsports budget comes from Andy Schifanelli Enterprises, his general contracting and residential property management firm; and from a local sponsor, Carquest in Eagle-Vail, which has been with the team since the start.Schifanelli is the teams sole driver. He used to race alone. For the past couple of seasons, 21-year-old Jayson Kirchefer of Las Vegas has been his co-driver. The first time he drove with me I had my first victory, says Schifanelli. Theres also a chase team and a pit crew, which fuels the truck, and makes rapid mechanical checks. Its a strictly volunteer, but loyal team, that has seen several top finishes). Growing up in Virginia, Schifanellis first vehicle as a teen was a Jeep, which he would tinker with to improve performance. I always was around trucks, jeeps, he says. He started racing off-road at 18, in 1977, competing in the Mid-Atlantic Short Course series in Virginia and the Carolinas. By 1987, he won the Mid-Atlantic Drivers Championship; and in 1988, the BF Goodrich Drivers Title.He moved to Colorado in 1982, and discovered desert racing in 1997.He first competed with his Class 3 Ford Bronco; then moved up to an old Scoop Vessels Ford F150. In 2003, he bought a newer, bright blue Ford 150 which he has raced for three seasons.
In a way, the race starts long before Schifanelli Motorsports ever reaches the course. A month before the race, Schifanelli tests and tunes his truck. Because they usually cant run the course ahead of time, he downloads the route on the trucks GPS system, and then test drives it on a five-mile loop outside of Grand Junction.On race day, instead of starting Indy style, where everyone lines up at the grid, off-road racers are started at 30 second intervals. Victory is determined by the fastest time. On dry roads, Schifanelli can take his Ford to 110 mph. Some of the faster vehicles push 140. But the average speed of off-road racers through the extremely tricky courses is in the mid-40 mph range. Drivers save the speed for the sandy or smooth area, but with tight twists and turns theres still a lot of sliding and driving sideways. And then there are the uprides, which can launch a vehicle. Although that may look cool on film, it translates to lost time for the racer. There are times, however, there is little choice.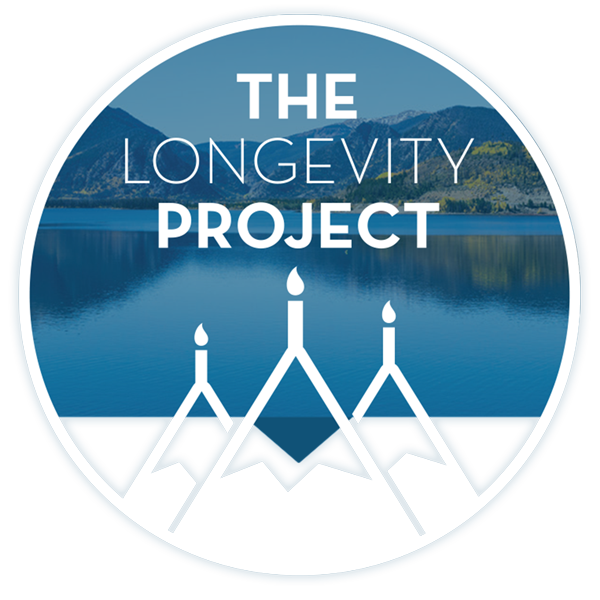 Participate in The Longevity Project
The Longevity Project is an annual campaign to help educate readers about what it takes to live a long, fulfilling life in our valley. This year Kevin shares his story of hope and celebration of life with his presentation Cracked, Not Broken as we explore the critical and relevant topic of mental health.
---
---
Sometimes, all you can do is make the jump, he notes. At the Vegas to Reno race, his truck was launched 100 feet into the air. Passing is a double hazard, particularly if one vehicle rolls. And, because the terrain is wide open, the stirred dirt and dust from the racers ahead just hangs in the air. I often cant see past the hood of my truck, he says. He was once hit from behind by a driver. That was his closest call although hes rolled a few times. Otherwise, he says hes been pretty lucky. I havent had any critical accident, Schifanelli says.Schifanellis biggest fear is of fire perhaps because it has happened once already. During a race, his fuel line broke and his truck caught on fire. He keeps the steering wheel, with its burned-out center, as a reminder. He is now working on a new race truck, which will sit lower and keep him competitive with new technology. The races is a type of addiction, Schifanlli saysIf you finish a race, thats a victory against the desert, he says.
---
Support Local Journalism
---