Local ranchers hang on to heritage
Kathy Heicher
Eagle Correspondent
Vail, CO Colorado

EAGLE COUNTY " Since Bert Gates first homesteaded in northern Eagle County's high country in 1893, five generations of the Gates family have ranched on Derby Mesa.
There are signs everywhere of the decades of work spent turning rough mountain terrain into a cattle ranch. Trees have been cleared to create open hay meadows.
Piles of rock that the Gates ancestors dug out of the ground are stacked on the edges of the pastures. The weathered remains of a Mormon derrick " a wood-and-lever hay stacking device dating back to the late 1800s " rest on the ground near a stack of hay put up with modern day mechanical means.
---
---
Irrigation water flows like a brook through the nine miles of ditch that the Gates ancestors dug by hand. That ditch is a Gates family legend. It was a nine-year project.
Using picks, shovels, and a team of horses, the Gates ancestors built it a mile at a time. It's still a critical part of the ranch operation.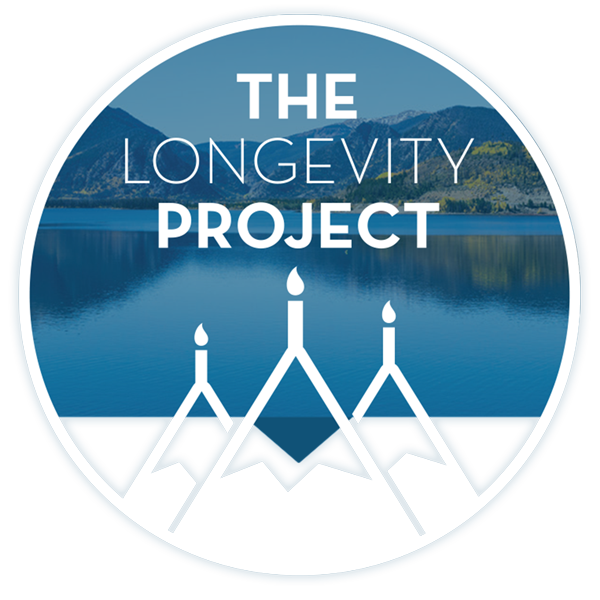 Participate in The Longevity Project
The Longevity Project is an annual campaign to help educate readers about what it takes to live a long, fulfilling life in our valley. This year Kevin shares his story of hope and celebration of life with his presentation Cracked, Not Broken as we explore the critical and relevant topic of mental health.
---
---
Bud Gates, 78, a lifelong rancher, has a simple explanation for why it makes sense for Eagle County to spend open space money to conserve the 740-acre ranch. He says the Eagle River Valley has long since been lost to development.
"This is the only part of the county that's not touched yet," says Gates, a former county commissioner.
A herd of cattle, with which the Gates family raises and sells organic beef, grazes in an nearby meadow. Gate's son, Kip, and grandsons, Tel Gates and Ryder Becker, are bustling about various ranch chores as they prepare to set up hunting camps for Kip's guide and outfitter business. Chickens are fed, horses are gathered and shoed, panniers are packed.
---
---
In her sprawling garden adjacent to the log ranch house, Bud's wife, Margie, is digging up hundreds of carrots, which will be stored in the root cellar for use throughout the winter. The shelves in the more than 100-year-old cellar are already lined with jars of home-canned pickles, beets, peaches and tomatoes.
Bud describes the family ranch as a "nip and tuck, hardscrabble outfit."
Bud points out a smashed oak tree, a short distance from the house, that was recently ravaged by an acorn-hunting bear. That prompts another story about how, while checking an irrigation ditch recently, he looked over a steeply wooded hillside and watched as five bears foraged for food.
The ranch is also elk habitat. Last year, 19 elk wintered near the ranch house. Tel ticks off the Gates' ranch wildlife count.
"We've got elk, bear, deer, and mountain lion … and unfortunately, too many coyotes," he says.
The land is a mix of irrigated pasture and rugged mountain terrain. There's a three-acre, man-made lake, stocked with trout, and a half-dozen natural springs that create some wetlands.
Bert Gates, the original homesteader, was Bud's grandfather. He recognized agriculture potential for the flat lands on top of the mountain mesa, and started the work of clearing out the trees and rocks to create hay pastures.
"The other ranchers always said that Bert got the best meadows," says Bud, with some pride. Still, it's mountain land, with plenty dips and gullies and some steep terrain.
In 1938, Bud's father, Frank, built the log home that Bud and Margie now live in.
Like most Burns ranch kids, Bud's first eight years of education took place in a one-room school house on the mesa. A single teacher taught all eight grades. When the kids were old enough to attend the County High School in Gypsum, they boarded in town.
Also in those days, if one rancher needed help, other neighboring ranchers pitched in. Whether the task was building fence on the forest, branding cattle, or ditch work, everybody helped.
Bud's grandmother helped deliver babies on the neighboring Albertson ranch. When Nona Gates had her own children, Mrs. Albertson was there to help out.
"It was a time when people had to depend on each other to survive," says Bud.
The Gates family didn't go looking to preserve the ranch, Kip says. Rather, the Eagle Valley Land Trust, a conservation organization, first approached family three years ago about selling the development rights to their land.
Numerous ranchers in neighboring Routt County and elsewhere in the state have sold development rights for conservation but few have done so in Eagle County. Bud says he wants to settle his estate. He's got some problems with his heart, walks with a stiff gait, and can't do the kind of "cowboying" that's required to keep a cattle ranch operating.
As has long been the Gates family tradition, he wants to pass the ranch on down to his sons, Kip and Doug, and then on to future generations of the Gates family. In fact, Tel, who works in Denver in construction management, hopes there is a future for him on the ranch at some point.
"It's a perfect life for anybody," he says as he hauls horse gear to a trailer, "It's hard work … but as long as you love it, it's fun."
By ranching standards, the 740-acre Gates Ranch is small. It simply isn't big enough to support multiple families. That's why Kip supplements his ranch income with the guide and outfitting business.
"If we divide this ranch, there's nothing left. We don't want to sell it " our ancestors' blood, sweat, and tears went into it," Kip says.
Selling the development rights would give the family the financial ability to make it all work and ensure the land would forever be a ranch. If the ranch isn't preserved, Bud says he'll have to consult with his sons and figure out another strategy.
"Maybe we will have to subdivide," he says.
According to Colorado law, the property could be split into 35 acre parcels, without any subdivision review.
Last month, the Eagle County Open Space Committee determined that the ranch's wildlife, history and scenery meet the county's open space criteria. However, after a neighboring property owner raised questions about the value of the Gates Ranch, the committee recommended a second opinion.
The Eagle County Board of Commissioners is reviewing that option.
Kip says the Gates family anticipated criticism, and can deal with the comments such as one person's suggestion that the deal would amount to "cowboy welfare."
"Those people don't understand what the cowboy life is. It is freedom, and love of the land," he says, "We're giving up something for that money " development rights."
Other critics have suggested that public money shouldn't pay for land that the public can't use. Bud says allowing people to roam around a cattle ranch could be dangerous as animals can be unpredictable.
"You don't run cows, kids, and dogs on the same ground," Bud says.
Cindy Cohagen, executive director of the Eagle Valley Land Trust, which is coordinating the conservation deal, says the Gates Ranch is one of about a half-dozen working cattle ranches left in the county.
At one time, Eagle County's economy was driven by agriculture. Most of those ranches are now golf courses, resorts, and housing developments.
There has been some interest in developing the ranch country along the Colorado River. In the 1990s, the developers of the Cordillera resort at Edwards promoted a plan for a golf course and guest houses on the Colorado River Ranch, downriver from Derby Mesa. That plan got some preliminary approvals, which have since lapsed.
The Land Trust has over the years called on ranchers throughout the valley to talk about conserving their land. The question is whether other ranchers follow suit if the Gates Ranch easement is approved?
"My crystal ball just isn't that clear," Cohagen says.
---
Support Local Journalism
---