Locals pull together to save man's life on Colorado River
John Gardner
Glenwood Springs correspondent
Vail CO, Colorado

GLENWOOD SPRINGS, Colorado " Tom Hilleke has spent a lot of time kayaking and rafting rivers in his 31 years. It's a matter of luck, he said, that in all that time, he's never had to actually use any of his cardiopulmonary resuscitation training in an real-life emergency.
Last week, his luck ran out.
"I've dealt with some pretty gnarly stuff on the river," Hilleke said. "But just having life and death on the line was pretty extreme."
---
---
On July 10, Hilleke's day on the Colorado River began with a measure of anticipation. He and his coaching partner for the Junior Kayak League, 17-year-old Michael Palmer, were preparing to evaluate the group on the river. It was the first day of practice and they were all suited up and ready to float downstream from the Grizzly Creek put-in when they noticed a local commercial river raft pulling into the boat ramp.
It was a typical scene this time of year on the busy river.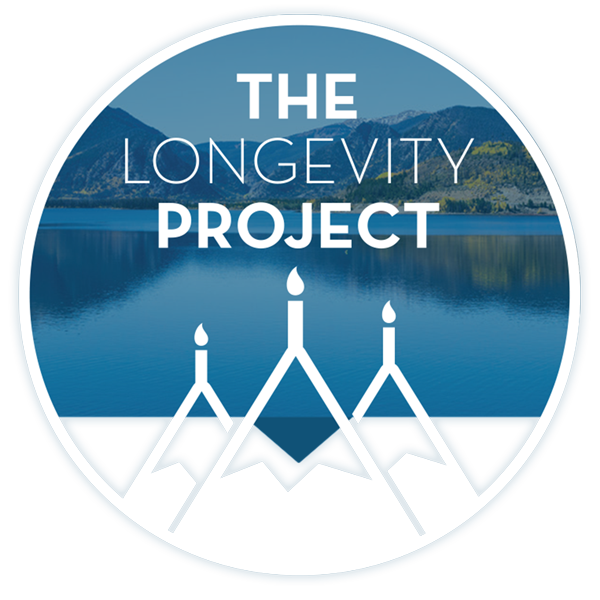 Participate in The Longevity Project
The Longevity Project is an annual campaign to help educate readers about what it takes to live a long, fulfilling life in our valley. This year Kevin shares his story of hope and celebration of life with his presentation Cracked, Not Broken as we explore the critical and relevant topic of mental health.
---
---
"We were trying to get out of their way," Hilleke said. "Nothing seemed like they were in distress immediately when they came in."
But something was terribly wrong. A lady jumped out of the raft and approached Hilleke asking for a cell phone. Luckily, Hilleke had one and he handed it to her; she quickly dialed 911.
"We were dispatched for a party, a 56-year-old male, that was in cardiac arrest," said Glenwood Springs Fire Chief Mike Piper.
---
---
Hilleke approached the raft to assess the situation. The raft's guide already had the situation under control, but being part of the river community, Hilleke and Palmer knew they had to help.
"The sport we're in, you're playing with death," Palmer said. "So you just have to be ready for stuff like that. You just have to be ready to go."
Helping out
According to Hilleke, Palmer took the group of kids from the kayak league up the boat ramp and away from the situation and returned to the boat to help. When Hilleke got into the raft, the scene was grim.
"When I first looked at him, his skin color was gray, his eyes were wide open and there was no pulse and he wasn't breathing," Hilleke said. "At that point I really didn't give him much of a chance."
They removed the man from the raft to the boat ramp and began CPR. Hilleke said that he and Palmer began trading off giving compressions while the raft guide, who declined to comment, delivered breaths until paramedics arrived.
Piper said the call came in at 4:58 p.m.; an ambulance and a rescue unit arrived on scene 10 minutes later. But for Hilleke, the wait seemed twice that long.
"It must have been 15 or 20 minutes until the paramedics got there," he said.
Once paramedics arrived, they jumped into the ongoing CPR rotation, according to Hilleke, but he wasn't about to give up, either.
"One thing I remember thinking is that it's our obligation to continue until the paramedics arrive," he said. "It seemed sort of in vain, but I thought about if it was my dad, or myself. How long would you want people to do it to yourself?"
After the ambulance pulled away with the patient, Hilleke and Palmer did the only thing they could think of " get on the river with their group.
"We went kayaking," Palmer said with an almost-forced grin. "It's important to get on the water after something like that. You need to get back on the horse."
The ambulance delivered the man to Valley View Hospital in Glenwood Springs, where he recovered. His current condition isn't known. And what exactly happened in the raft that day isn't clear. Due to federal regulations, the man's name and medical condition were not released by the hospital.
CPR was key
According to Piper, the fire department report indicates the man fell out of the raft along the Shoshone stretch of the Colorado River. However, he was conscious when he was retrieved from the water and no traumatic event apparently occurred while he was in the river. A couple of minutes after the man was back in the raft, Piper said, he reportedly became "lethargic" and his breathing became faint.
"We don't believe that his condition was related to drowning," Piper said. "The patient had a medical history of some sort."
Piper was unable to disclose the specifics of the man's medical condition, but, he did say that if it weren't for the raft guide, Hilleke and Palmer, the man probably would not be alive today.
"Bystanders performed very good CPR and the paramedics did their usual good job," Piper said. "This guy wouldn't be here without that, that's what I think. It sounds like they did a heck of a job."
Palmer and Hilleke, however, are humble in discussing their role in the incident. Three days after the fact, Hilleke was still shaken.
"I couldn't even believe, to have that intersection in someone else's life, not even knowing them, that was pretty scary," he said. "I'm so glad he made it. I'm so glad we didn't stop (CPR), that's for sure."
The rescuers had the training to help, and did what they could. That's the way it is on the river, Palmer said.
"You have to do whatever you can to help someone out."
---
Support Local Journalism
---