Loving music, loving the sax and loving the people
Maceo Parker likes to throw the word "love" around."I always loved music: singing, whistling, the radio, records, school music, music from church. Just the art of music I loved," he said on the telephone from his home in Kinston, N.C.. "The more I was playing, there was a need, a yearning for more people to hear what I was doing. The love of performing was there, and later on it came to my understanding that I loved people, too." He tells the audience sometimes six times in one show, "Remember, we love you."Parker recalls a particular performance in Europe when he noticed a woman in a wheelchair making her way closer and closer to the stage until finally Parker's manager came to him and said, 'This woman has something she wants to say to the audience.' Parker thought, OK."She said something like, 'Hi my name is … , and I thought it was important just to tell you a little bit about me and my situation. What you can see is that I'm in a wheelchair. What you can't see is that last week I was suicidal. Somehow I got a hold of a Maceo Parker album and once I heard the music I changed my mind.' It gave her strength to handle and cope with it to the point where she had to come to the show and tell everyone. I'm sitting there with a tear in my eye and a smile on one side. This is what I try to do. This is the reason that I do this," Parker said.From that moment, it was important to Parker that he say, "We love you," while he's on stage.
"This is sort of what keeps you going," he said "You hope that you've got people that like what you do. Then you find out that there's a good percentage of people around the world that like what you do and there's a pride in that."The other thing he tries to inspire from stage – moving and shaking."You have to have some sort of element in there to attract people to dance and that element is in funky music," Parker said. "It's fun and it has that let's party, party and let's dance and let's clap our hands and stomp our feet, and that's what we bring to the table. Everything is sort of like Mardi Gras. You light up inside when you hear it."Scott Stoughton, a percussionist who has been instrumental in booking musical talents at various venues in the valley including Samana Lounge and State Bridge Lodge, remembers when Parker played Garton's, now 8150, a few years back. During sound check, Stoughton asked Parker if he could jam with him. To Stoughton's surprise, Parker had the percussionist set up his drums center stage and had him play with the band for the entire performance. He looks forward to seeing Parker blow his horn tonight."He's just got so much soul. He's the real deal," Stoughton said. "There's no comparison."As far back as he can remember Parker associated music with happiness. He was born into a musical family; both his parents played gospel music in their church. If his mother was whistling or singing, then he knew everyone was OK.
Parker stunned his family and relatives at an early age when he would imitate a song on the piano just by someone play it. "It was just a natural kind of thing for me," Parker said.At age 6, he decided he would take piano lessons. That lasted maybe a week, until he noticed that he was the only boy playing piano, and he quit, fearing he would be called a sissy. But he still loved playing the piano."I remember being excited about my first parade. I remember going absolutely bonkers. It was like New Year's and Christmas and birthdays all rolled into one. I mean this is heaven," he said.But Parker wanted to know where the piano was. He realized you couldn't play the piano in a marching band. And then he saw it – the saxophone. He didn't know what it was, but he knew he wanted to play it, and play he did.Not long after that he remembers telling his fifth-grade teacher he was going to be a famous saxophone player. "There was just an inner feeling that I had," Parker said. "Once I concentrated and nurtured what I thought I had inside, I knew it was talent and I knew it was God-given. Some people have it. Some people don't. And you either use it and appreciate it or you don't."
---
---
But he wasn't the only talent in his family.It was actually his brother Melvin Parker who first caught the ear of James Brown in 1964 in Greensboro, North Carolina, where Melvin and Maceo were going to college. Looking for a late-night snack, Brown strolled in to an after-hours club where Melvin was playing with some experienced musicians. He liked the older guys but he was blown away by Melvin's playing. James introduced himself after the show."He said, 'Hi I'm James Brown. I like the way you play. I sure would like to have you in my group. But I know you're in college and I don't want to tell you to quit school or anything, but if you're ever interested in playing with me let me know and shake boom you got it. If you want it cool,'" Maceo said. "And when he got back to the dorms at 4 or 5 in the morning he said guess what happened tonight. But it wasn't surprising to me because I knew how well he played." A year later whole Brown was touring through North Carolina, Melvin and Maceo cased the venue in search of Brown's limo. He reminded him of the promise and Brown asked him if he could leave that night and if he had clothes with him or did he need to go home and pack a bag. Melvin was walking away and turned to Brown and said, "Oh, by the way Mr. Brown, this is my brother Maceo, he plays saxophone, and he needs a job, too." Brown wanted to know if Maceo could play the baritone sax. Maceo thought quickly, if I he said no he thought he would see Brown walk away from him. Maceo played alto, but answered, "Ummm, well, yes." He had messed around with the enormous horn a little bit in high school and knew he could play it. Brown said Maceo could catch up with them on tour."I thought real quickly, the only way you can answer a question is yay or nay and if I say no I'm gonna see James Brown turn around and walk off," Maceo said. So he lied, "Ummm, well, yes."Brown told him if he got a baritone sax in the next two weeks and caught up with the band on the road, then he could have a job, too.
"Now I'm walking around just as proud as my brother. I got a job with James Brown," Parker said.But Parker wasn't sure if he had liked his style or if he thought if he could play anything like his brother, he'll be OK. Regardless, he knew he had the skill."We were on a level that we could have worked with him in high school, but we were more confident in college," Parker said. "I've always had something inside of me that I feel good about: my style and how I was. I still feel really good about that. If I hadn't met James Brown then I would have gotten a job with someone else who would have liked my style." Maceo played with Brown through the '60s and '70s. His affair with the baritone sax didn't last long before his talent for the alto sax was revealed, the instrument he's famed for playing."It was a good ride," he said. "James Brown was the usher or the prince of his time back in the latter 50s, '60s, '70s and maybe half the '80s. When James Brown is advertised he's coming to town the question is not if you're going, the question is what are you going to wear. That was the pride in what we had back then working with James Brown. Wherever we went you knew it was going to be a sell-out crowd. Everyone loved James Brown.He augmented his side work by playing with George Clinton of Parliament.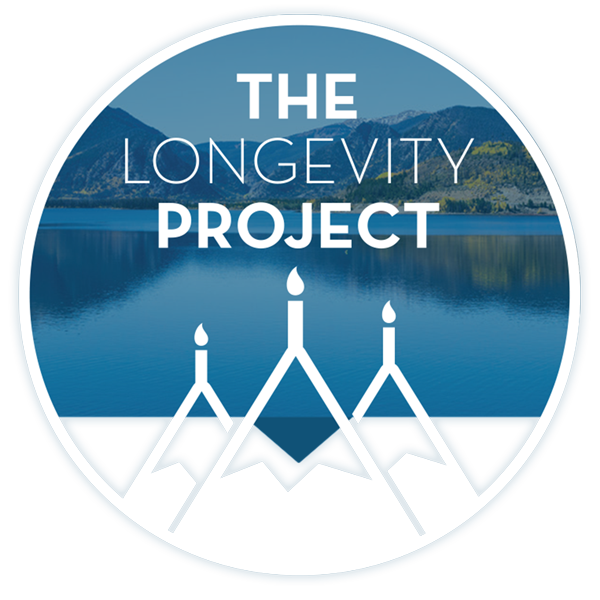 Participate in The Longevity Project
The Longevity Project is an annual campaign to help educate readers about what it takes to live a long, fulfilling life in our valley. This year Kevin shares his story of hope and celebration of life with his presentation Cracked, Not Broken as we explore the critical and relevant topic of mental health.
---
---
"I was with George Clinton for awhile, and there's a lot of funny memories that happened with George Clinton. One time we had a space ship that landed on the stage that George was supposed to come out of and it was going to life back up into the ceiling. It was rigged wrong and something got caught in the drums. As the space ship goes up, so does the bass drum and he's still trying to play. The bass player starts laughing, and everyone starts laughing. That was, like, too much for me In fact it was too much for everybody. When Parker sits back and scans over the years, he still feels the same for his music as he did when he was 20 years old, only stronger."The more time you put in it the better you get at it. We try to look for a reason and ways and places to play all the time," Parker said. "My love for what I do is there. I enjoy what I do. I enjoy my lifestyle. It's about loving music, loving saxophone, loving people." Staff Writer Laura A. Ball can be reached at 949-0555, ext. 619, or laball@vaildaily.com.Vail, Colorado
---
Support Local Journalism
---