Malaria: 'We were losing the battle'
Bob Dorf
Vail, CO Colorado

Erik lay sprawled across the back seat, and because of the dysentery, we had to stop often alongside the road.
His already weakened condition was deteriorating, and just the exertion of getting in and out of the car was taking its toll. After an hour, we realized we were losing the battle, and Blantyre might be too far.
We could see that the combination of the malaria and the dysentery was going kill him before we got there. We stopped in a couple of villages to inquire about any kind of medical facility or doctor.
---
---
Since, in many instances, I think we may have been the only white people they had ever talked to, the natives hung their heads down, refusing to make eye contact and offering absolutely no help. We managed to locate one place that had a clinic for malaria, but it was only a small building with no one inside.
We briefly looked at staying in a small lakeside hotel that offered a nice room where we could try to rehydrate Erik. It was starting to get desperate, and the people at the hotel, learning of our plight, suggested a clinic in Mangoche, about an hour closer to Blantyre.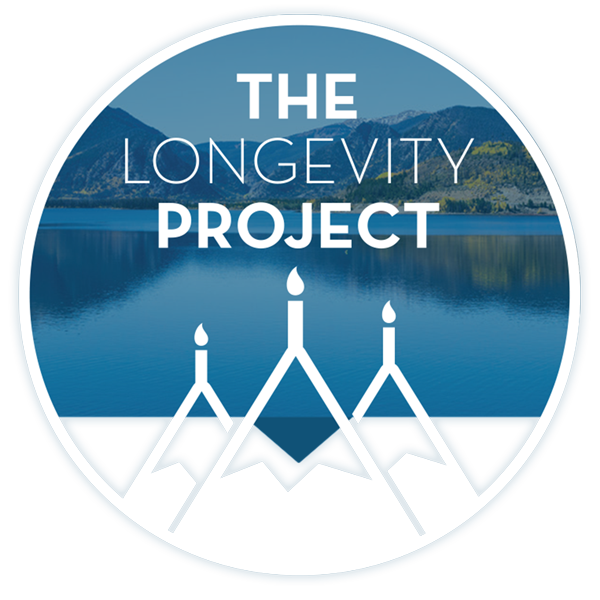 Participate in The Longevity Project
The Longevity Project is an annual campaign to help educate readers about what it takes to live a long, fulfilling life in our valley. This year Kevin shares his story of hope and celebration of life with his presentation Cracked, Not Broken as we explore the critical and relevant topic of mental health.
---
---
At least that was closer to our destination, and we were assured that it was a large clinic and would definitely be staffed. With a closer destination at hand, and some hope in our quiver, we found the clinic around noon and parked in the parking lot. We could see patients camping around the outside of the clinic, which as promised, looked large enough for what we needed.
I left Erik and Patty in the car and ran into the clinic. I was informed that it was lunch time and all the nurses were out until 1 p.m. I told what seemed to be one of the orderlies our predicament, and asked if I could get Erik into a room and see a doctor.
He explained that there were no doctors, just nurses, and he couldn't authorize our admittance. I asked him for some alcohol so I could rub Erik down to see if I could at least cool him off a bit.
---
---
His surprising answer was that there was no alcohol in the clinic, so when I went back to Patty and Erik, I explained the problem, and we decided to stay where we were and wait for lunch hour to be over.
Erik seemed to be resting somewhat comfortably for the moment and thought he could manage. The heat was becoming overwhelming and, added to Erik's high temperature, he had to be really uncomfortable, but he didn't complain as Patty and I kept watching the front door of the clinic for any sign of a nurse.
Promptly at 1 p.m., I saw what looked like four or five male doctors or nurses enter the building, and, assuming them to be the people I needed to speak to, I sprinted for the door.
They got inside before I could reach them, but I saw a gurney inside the double doors, grabbed it and started back out to Erik while orderlies behind me yelled vainly that I couldn't do that.
As I approached the car, Patty saw me coming and started to get Erik out of the back. As he rose to get on the gurney, his high temperature caused a small convulsion, and he passed out in Patty's arms on the parking lot. After a moment, he came to, looked up at Patty and told her to read his journal, and he felt it was OK to die.
Patty kindly informed him that she brought him into this world, and she wasn't ready to send him to another yet. We managed to load him on the gurney and wheeled him to the door.
The orderlies, by now had realized that we were not going to take no for an answer, and opened the doors for us. They were very nice at that point, and offered to cover Erik with a blanket which didn't seem to be the best suggestion at the time but was obviously well intentioned.
They managed to find a very nice male nurse who immediately took things into his own hands as he escorted us down the hall to a clean private room. Well, at least it was private, but at this point we didn't care, because this man, recognizing the malaria, had already ordered an IV of quinine and saline solution that would both fight the malaria, and at least re-hydrate Erik so we could continue to the hospital in Blantyre.
He informed us that the clinic that normally treated 300 people, was currently treating 600, and there were no doctors on the staff.
They were very conscientious to show that the needle they inserted into Erik's vein was a clean one that came from a sterile package. AIDS is rampant in Africa, but more in Malawi, and we were aware that all precautions had to be taken.
During the three hours that Erik was being treated, Patty stayed by his side to check and document any medications that may have been administered and to make sure that when the IV was changed, a new sterile needle was used. While she stayed there, I wandered about a little to see if there was some sort of administration office where I could make a phone call to the hospital in Blantyre.
I noticed patients in the halls and many more outside, where they were literally camping with small fires for family members to cook over. I found an office, and they were very accommodating.
We may have been some of the only white people to have ever set foot there, so they were a little intimidated, but very nice. Since, Malawi has only one phone system and few phones, it wasn't even a long distance call to the hospital, two and a half hours away.
The hospital is run by the Seventh Day Adventists, and they were very nice on the phone. They had met Erik a few weeks before when he had volunteered a day there, so they were very concerned and said they would be waiting for us.
Our nurse said he thought Erik would be OK for the final leg at about 4:30 p.m., which would get us into Blantyre around 7 p.m. We tried to pay the clinic, but were told it wasn't necessary. I suppose that if I had had a few chickens , they would have been more welcome than the money I insisted they take.
With the help of our good nurse, we loaded Erik into the back seat again except this time, he had an IV taped to the light fixture and had some color in his face. Our nurse told us that he was by no means out of the woods, but that he had a much better chance now and not to waste any time getting him to Blantyre.
Realizing that we needed gas, we set out o the nearest gas station only to be told that they were out of gas and wouldn't be getting any in the near future. They directed us out of town to another station where we found enough gas to continue, but Patty told me that the IV had stopped flowing.
We were a little cramped, and the combination of the movement of the car and bad roads apparently had caused the needle to dislodge from the vein. We drove back to the clinic, by now a little after 5 p.m., only to be informed that our nurse had gone home. We explained our situation to another very nice male nurse, who, with his 4-year-old son, came out to the parking lot with a fresh sterile needle.
It now being dark, I held a flashlight for him, as well as tried to watch his young son who had never seen a white person before, and was in a near catatonic state from fear. Because Erik's fluid level was so low, they had trouble finding the vein, and under those circumstances, we could understand.
We were finally able to get under way at 6 p.m., so I asked the nurse to call the hospital and tell them we would be there around 8 p.m. He told us that during the day, it was a two-hour drive, but he would call the hospital and tell them we would be two hours.
Bob Dorf is an Eagle resident.
---
Support Local Journalism
---