Mayfield: Mama McCain knows best
Rich Mayfield
Vail, CO Colorado

And from what I know about John McCain's 96-year-old mom, she knows better than most. Maybe you've heard the story, told by Sen. McCain, of how she reprimanded her son for using some rather raw language in describing his captors during his time in a Hanoi prison.
"But Mother," McCain replied, "They were very bad men."
"That doesn't matter," she insisted, "I never taught you to use that kind of language. I have half a mind to wash your mouth out with soap!"
---
---
This when the senator was a 60 year-old whipper-snapper.
Mom McCain also drew attention when asked by a reporter what she thought of her son becoming such a prominent public person. "Fools' names and fools' faces are often seen in public places," was her wise reply. So one could fairly wonder what Mrs. McCain the elder would make of the display of the very public display of affection on the White House steps between her son and the man who only eight years ago helped spread vicious lies about the senator, his wife Cindy and their adopted daughter, Bridget. Was Mom's aphoristic warning about public fools whispering in Johnny-boy's ears?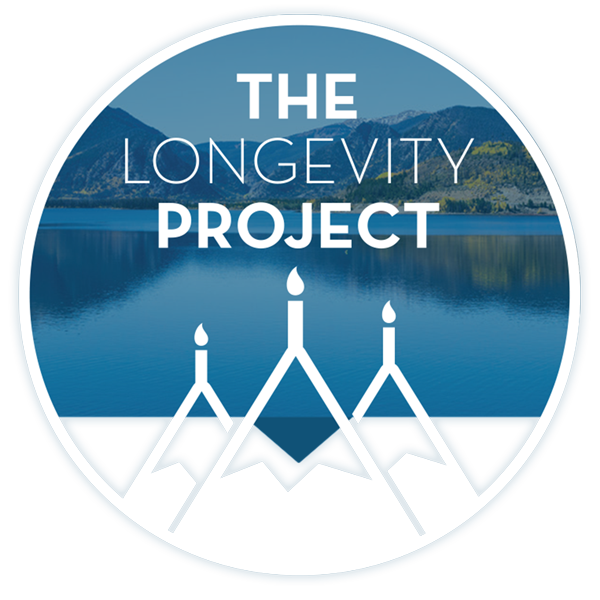 Participate in The Longevity Project
The Longevity Project is an annual campaign to help educate readers about what it takes to live a long, fulfilling life in our valley. This year Kevin shares his story of hope and celebration of life with his presentation Cracked, Not Broken as we explore the critical and relevant topic of mental health.
---
---
Even more maternally disconcerting might be the recent endorsement by Pastor John Hagee of her son's presidential campaign. Hagee is a popular Texas televangelist who is widely known as being both anti-Catholic and downright weird. Hagee's theological reflection on the cause of Hurricane Katrina included this bizarre line of reasoning:
"All hurricanes are acts of God, because God controls the heavens. I believe that New Orleans had a level of sin that was offensive to God, and they are " were recipients of the judgment of God for that. The newspaper carried the story in our local area that was not carried nationally that there was to be a homosexual parade there on the Monday that the Katrina came. And the promise of that parade was that it was going to reach a level of sexuality never demonstrated before in any of the other Gay Pride parades. So I believe that the judgment of God is a very real thing. I know that there are people who demur from that, but I believe that the Bible teaches that when you violate the law of God, that God brings punishment sometimes before the Day of Judgment. And I believe that the Hurricane Katrina was, in fact, the judgment of God against the city of New Orleans."
Less she become too discouraged over her son's new pastoral partner, Mom might take some comfort from the memory of her John's description of the late reverend, Jerry Falwell, as an "agent of intolerance" but, come to think of it, that accuracy was ameliorated when John and Jerry made nicey-nicey shortly before the populist preacher put his head down for a final time.
---
---
I suspect the spry Mrs. McCain is getting more than a little uneasy over her son's recent travels outside his Straight-Talk Express. His nauseating but necessary attempts to reach out to the wackos on the far right wing had her reflecting aloud on C-Span only a few weeks ago on the state of the Republican Party: "I think holding their nose they are going to have to take him."
The Republicans may be holding their noses but Mrs. McCain had better plug her ears before she hears what some of the GOP's most famous voices have to say about her son. Rush, Sean and Ann have loudly articulated their conviction that there will be nothing grand about the old party if Mr. McCain is the master of ceremonies. She may also have to cover her eyes when little Johnny makes his requisite visits to these three voices of viciousness in hopes of making room even for bullies under the Republican big tent.
Of course, Dr. James Dobson has declared he'd never, ever, ever, vote for McCain and that should have mama feeling just a little bit better. There's one less religious demagogue demanding John's subservience. Only a few thousand left to go.
Here's hoping the now Official Republican Presidential Candidate will remember from whence he came and what he once proclaimed. Get back on the Straight Talk Express, Mr. McCain. It will make your mama proud.
Rich Mayfield is the author of "Reconstructing Christianity: Notes from the New Reformation." E-mail comments about this column to editor@vaildaily.com.
---
Support Local Journalism
---