McCain struggles to be heard in face of Obama trip
Tom Raum
Associated Press
Vail CO, Colorado

DENVER, Colorado " In the face of Barack Obama's overseas tour de force, rival presidential candidate John McCain struggled to be heard. Yet amid the awkward moments, he managed to campaign busily in key battleground states and to raise millions of dollars at fundraisers.
Polls in many swing states are close, and some are tightening. The Arizona Republican sought to turn this to his advantage in what was clearly a difficult week to be a stay-at-home candidate.
He repeatedly emphasized his long military and congressional background, scolded Obama from afar on foreign policy, and kept playfully fueling speculation that he was close to picking a running mate.
---
---
McCain faced another opportunity to showcase his history as a Vietnam prisoner of war in a speech Friday in Denver to the American GI Forum Convention, a largely Hispanic military group. That also gave him a chance to court the valued Hispanic vote. McCain was also to visit the Dalai Lama in Aspen, before heading home to Sedona, Ariz., for the weekend. It was to be his first visit with the Tibetan spiritual leader.
Everywhere he went " in New Hampshire, Maine, Pennsylvania, Ohio and here in Colorado " the Arizona senator drew warm and appreciative crowds. No matter that many, if not most, of those in the audiences were senior citizens. Seniors vote in big numbers.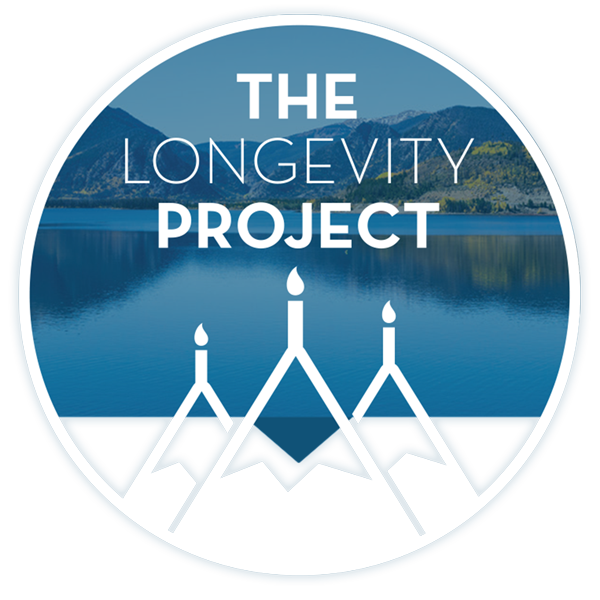 Participate in The Longevity Project
The Longevity Project is an annual campaign to help educate readers about what it takes to live a long, fulfilling life in our valley. This year Kevin shares his story of hope and celebration of life with his presentation Cracked, Not Broken as we explore the critical and relevant topic of mental health.
---
---
For the most part, the side-by-side images weren't pretty:
"Obama meeting with leaders in Iraq, McCain on a golf cart in Kennebunkport, Maine, with the first President Bush.
"Obama before a sweeping Israeli landscape, McCain holding a news conference in a supermarket in Bethlehem " Pennsylvania, that is " and narrowly escaping an attack from a tumbling stack of mayonnaise jars.
---
---
"Obama delivering his trip's keynote speech at Berlin's Victory Column, McCain eating bratwurst and chatting with reporters at a German restaurant in Columbus, Ohio.
McCain responds philosophically when asked about being overshadowed by his rival's overseas trip and outsize attention: "It is what it is."
In the final analysis, McCain said at week's end, "I'm glad Sen. Obama went to Iraq."
However, it would have been better, McCain added in the inevitable dig, had the Illinois Democrat not "announced his policy before he left."
Overall, "I feel fine," McCain said about how the week turned out.
That McCain would be overshadowed seemed inevitable. No opposition party candidate could have shined under such circumstances.
McCain aides showed clear frustration with what they saw as lopsided news coverage, and McCain himself seemed peevish at times.
McCain has inched ahead of Obama in Colorado, come within inches in Minnesota and narrowed the gap in Michigan and Wisconsin, according to Quinnipiac University polls of likely voters in these battleground states. The polls, taken for The Wall Street Journal and washingtonpost.com, showed voters in each state saying energy policy is more important than the war in Iraq.
Obama's "post-primary bubble hasn't burst, but it is leaking a bit," said Peter Brown, assistant director of the Quinnipiac University Polling Institute. "The good news for McCain is that he has improved his standing in Colorado and Michigan, two states that are critical to each man's strategy."
McCain sought to focus attention on energy and the economy, but he kept getting distracted, finding himself continuously reacting to Obama.
He raised the heat of his criticism. Before, McCain had defended his support of the Iraq war by saying he would rather win a war than win an election. This week, he took it a step further, suggesting Obama would rather lose a war to win an election. That subjected McCain to a wave of Democratic criticism.
Then, in an interview with CBS, McCain asserted that President Bush's "surge" had helped inspire the Anbar Province awakening in which Sunni chieftans stopped fighting the U.S. and began to fight al-Qaida. Democrats gleefully pointed out that the Anbar rebellion happened before Bush announced his troop buildup in January 2007 and the extra troops began arriving that March.
McCain backed and filled, suggesting what the administration likes to call the "surge" was a counterinsurgency movement that actually began months before Bush's troop buildup. It was a matter of semantics, he suggested, prompting another wave of Democratic ridicule.
There were other possible disconnects. He suggested he would love to give a speech in Germany, as Obama had. But he said he would prefer touring the U.S. heartland to deal with economic woes affecting Americans. This from the candidate who recently left the country to give trade-focused speeches in Mexico and Canada.
He planned to visit an offshore oil rig on Wednesday to promote his call for more offshore drilling. But rough waters from the remnants of Hurricane Dolly caused a postponement.
That seemed to annoy him the most, aides suggested. And he mentioned his regret at not going to the rig at nearly every stop afterward.
---
Support Local Journalism
---