Mexico shuts nonessential services amid swine flu
Andrew O. Selsky
Associated Press Writer
Vail, CO Colorado

MEXICO CITY " Mexico is telling citizens to stay home, urging businesses to close for five days and suspending government services as the World Health Organization warns the swine flu outbreak is on the brink of becoming a global epidemic.
In the United States, federal health officials said Thursday the number of confirmed cases had risen to 109. President Barack Obama told Americans the government was "taking the utmost precautions and preparations" to stop the virus.
Mexican President Felipe Calderon said in a televised address that only essential businesses such as supermarkets, hospitals and pharmacies should stay open, and only critical government workers such as police and soldiers would be on duty from Friday through Tuesday. School had already been canceled nationwide through Tuesday.
---
---
The steps are aimed at stopping further spread of the virus, blamed for 168 deaths in Mexico and one in the United States, even though the WHO has suggested nations should focus on minimizing its effects, not containing its spread.
"There is no safer place to protect yourself against catching swine flu than in your house," Calderon said Wednesday night in a televised address. He defended the government against criticism that it had been slow to act against signs of a new and dangerous virus.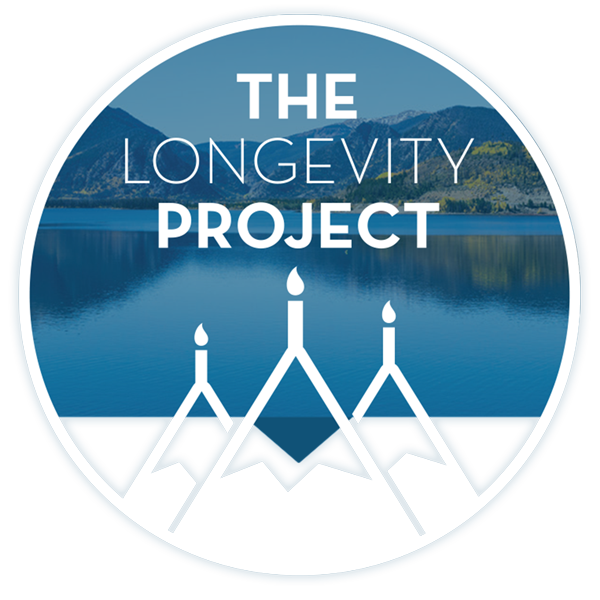 Participate in The Longevity Project
The Longevity Project is an annual campaign to help educate readers about what it takes to live a long, fulfilling life in our valley. This year Kevin shares his story of hope and celebration of life with his presentation Cracked, Not Broken as we explore the critical and relevant topic of mental health.
---
---
In the U.S., Vice President Joe Biden said on NBC's "Today" show he is advising his own family to stay off commercial airlines and even subways because of swine flu. His office later backtracked and said the vice president was talking about travel to Mexico.
Biden's precautions go beyond official advice from the U.S. government. Obama merely urged people to wash their hands, cover their coughs and stay home when they feel sick. Calderon gave similar advice.
Biden and the acting head of the Centers for Disease Control and Prevention said in televised interviews Thursday there would be no practical benefit to closing the U.S.-Mexican border to stop the flu's spread.
---
---
The WHO on Wednesday raised its alert level to Phase 5, the second-highest, indicating a pandemic may be imminent. The Phase 5 alert " the first ever " activates added efforts to produce a vaccine.
On Thursday, WHO flu chief Keiji Fukuda said there was nothing in the past day that would prompt the U.N. body to raise the alert further.
"So, at this time again, I want to repeat there is nothing to us which immunologically suggests today that we should be moving toward phase 6," he told reporters.
At the same time, Mexican officials offered hope that new cases and deaths were leveling off.
"The statistics tell us that we are entering a period of stabilization," Mexico City Mayor Marcelo Ebrard said, though he added that authorities would like to see the trend continue for several more days.
Treasury Secretary Agustin Carstens said it appeared that "in the last 48 hours things have been getting much better."
Switzerland and the Netherlands became the latest countries to report swine flu infections. In addition to Mexico and the U.S., Canada, New Zealand, Britain, Germany, Spain, Israel and Austria have confirmed cases.
The Swiss government said a 19-year-old student with swine flu was mistakenly released from the hospital and then hastily readmitted. The Dutch said a 3-year-old child who recently returned from Mexico had contracted swine flu and was being treated and recovering well.
European Union health ministers planned emergency talks in Luxembourg to coordinate national efforts in preventing the spread of swine flu in Europe.
The WHO raised its tally of confirmed swine flu cases around the world to 257 from 148, with most of the new cases from Mexico. The WHO count lags behind what individual countries report.
The Red Cross said Thursday it is readying an army of 60 million volunteers who can be deployed around the world to help slow the virus' spread, including by educating people about hygiene and caring for the sick.
The United States confirmed its first swine flu death on Wednesday, a Mexican toddler who visited Texas with his family and died Monday night in Houston. Thirty-nine Marines were confined to their base in California after one came down with the virus.
Swine flu is a mix of pig, bird and human genes to which people have limited natural immunity. It has symptoms nearly identical to regular flu " fever, cough and sore throat " and spreads similarly, through tiny particles in the air, when people cough or sneeze. About 36,000 people die each year of flu in the United States.
Calderon said authorities would use the five-day partial shutdown in Mexico to consider whether to extend emergency measures or ease some restrictions. The dates include a weekend and two holidays, Labor Day and Cinco de Mayo, minimizing the added disruption.
Even before the shutdown went into full effect, a surprised radio reporter exclaimed that traffic was unusually light Thursday. Businessmen in surgical masks trudged in for their last day of work, passing beggars who kept their masks on too. Even the capital's legendary smog seemed to be easing.
Obama said his administration has made sure that needed medical supplies are on hand and he praised the Bush administration for stockpiling 50 million doses of antiviral medications.
"The key now is to just make sure we are maintaining great vigilance, that everybody responds appropriately when cases do come up. And individual families start taking very sensible precautions that can make a huge difference," he said.
Several nations have banned travel to or from Mexico, and some countries have urged their citizens to avoid the United States and Canada as well. Health officials said such bans would do little to stop the virus.
Medical detectives have not pinpointed where the outbreak began. Scientists believe that somewhere in the world, months or even a year ago, a pig virus jumped to a human and mutated, and has been spreading between humans ever since.
China has gone on a rhetorical offensive to squash any suggestion it's the source of the swine flu after some Mexican officials suggested it sprang from China or elsewhere in Asia. A Mexican health official has also suggested the virus could have been brought to Mexico from Pakistan or Bangladesh.
By March 9, the first symptoms were showing up in the Mexican state of Veracruz, where pig farming is a key industry in mountain hamlets and where small clinics provide the only local health care.
The earliest confirmed case was a 5-year-old Veracruz boy, one of hundreds of people in the town of La Gloria whose flu symptoms left them struggling to breathe. People from La Gloria kept going to jobs in Mexico City despite their illnesses, and could have infected people there.
Days later, a door-to-door tax inspector was hospitalized with acute respiratory problems in the neighboring state of Oaxaca, infecting 16 hospital workers before she became Mexico's first confirmed death.
Mexico's health care system has become the target of widespread anger and distrust. In case after case, patients have complained of being misdiagnosed, turned away by doctors and denied access to drugs.
---
Support Local Journalism
---