Minturn Council candidates: Shelley Bellm
MINTURN – When Minturn operated a volunteer fire department, Shelley Bellm said she pitched in to help plan the July 4 celebration and pancake breakfast."I felt like I was giving back to the community by helping the department," Bellm said.Taking care of the fundraising meant the volunteers could focus on firefighting, Bellm said, adding she got to know lots of Minturn residents in the seven years before the department folded into the Eagle River Fire Protection District.
Now, Bellm is vying for a spot on the Minturn Town Council.The mother of three doesn't have any political experience. Four years ago, Bellm considered running for council, but decided not to because of the birth of her third child, she said.The changes she has seen in 15 years living in Minturn will prepare her to make decisions affecting the small town's future, she said."I think Minturn is about to go through some major changes," Bellm said. "I want to be a part of those changes and make sure those changes are right for Minturn."The council needs a woman's voice, Bellm said. The current council is entirely made up of men."Sometimes (women) bring a different perspective or view how they want their community to grow," Bellm said.Bellm said she is tuned into Minturnites' concerns."A lot of people in Minturn expressed their concerns to me, and some of my concerns are the same and valid," Bellm said. "Knowing what people want, I'll be able to provide what's right for Minturn."Bellm moved from Connecticut to the valley at age 12 with her parents, who took jobs teaching skiing. She works for Colorado Mountain Medical, has been married 13 years and plans to stay in Minturn."This is my family's home and we're not leaving," she said.
I don't believe that anyone can take a firm position on the annexation at this point. There are studies from both Ginn and Minturn consultants which have not yet been made public. It still isn't known at this point exactly what the plans are for this property. If the property is annexed by Minturn, the town government will have a say in the development of the property. If the annexation doesn't go through, the town and residents will have absolutely no say in the development because the county will be in control. I'm not sure that's the best option. We'll have to wait and see what comes of future presentations to the town.
---
---
I believe the Ginn project will have some impact on traffic through town. It is so hard to know what kind of impact we will see. I feel that if traffic is slowed down through Minturn, the impact may not be as harmful as some residents feel. One of the current problems is the speed of the traffic through Minturn that makes Main Street unsafe. Increased property values will lead to higher taxes. Minturn taxes have been rising annually. As our surrounding areas improve, our values increase. There isn't any one way to stop taxes from rising, with or without the annexation.
The town needs a vast amount of improvements – streets that haven't been paved in years, sidewalks that are in horrible condition and snow-removal equipment that is old. The town would be able to afford the repairs and not have to count on roto-mill to fix the streets, as they currently do. Sidewalks destroyed by snow plows could be repaired. Parents can't push a stroller down the sidewalk without having to walk on Main Street to go around the holes.I think the residents should have some input on what some of the money gets spent on. Large expenditures need to be put to a vote before decisions are made. There would need to be accountability to the residents to ensure that the money isn't being spent frivolously.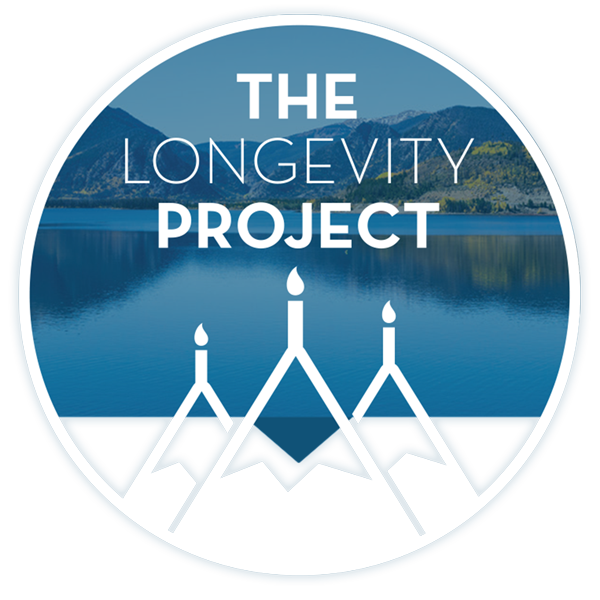 Participate in The Longevity Project
The Longevity Project is an annual campaign to help educate readers about what it takes to live a long, fulfilling life in our valley. This year Kevin shares his story of hope and celebration of life with his presentation Cracked, Not Broken as we explore the critical and relevant topic of mental health.
---
---
The town's economy. We need to find a way to attract and keep businesses in town. The town government needs to work directly with businesses and see what kind of needs they may have and see if there are ways the town can help them. Minturn needs to be an attractive place to do business, with businesses that will attract patrons.Parking is another issue facing Minturn – not only the parking on Main Street, but throughout town. The Economic Development Committee is currently working to find ways to bring more people to town with some special events. Where will all of these people park? How will we get them here without parking throughout town?
Very concerned. Businesses are moving out of town to locations where they have more exposure. There needs to be a reason businesses want to do business in Minturn.Our current license-renewal process might be seen as a burden to some small businesses. The town requirements of annual fire and building inspections might be perceived as an undue burden. Surrounding towns don't require these annual inspections.I am working with the Economic Development Committee to find ways to improve foot traffic in Minturn. If we increase the foot traffic, we need to enhance our business district with a variety of businesses unique to Minturn. Unique businesses themselves attract business. We have a start with the Country Club and the Party Central store.
I'm not quite sure about the qualifications. I have lived in Minturn since 1991 and owned my home since 1996. My husband and I are raising our family here just as his family has done for the last 106 years.I have seen some good changes and some bad since I've lived here and was exposed to many others through my father-in-law, who served as Minturn mayor for 20 years.I know that Minturn is about to go through some major changes, either with or without the approval of the annexation, and I want to be part of these decisions. I want to see Minturn maintain its heritage and small-town character and I want to see it remain a place where families want to raise their families. Minturn has so many fine qualities for raising a family and I don't want to see that disappear.Staff Writer J.K. Perry can be reached at 949-0555, ext. 14622 or jkperry@vaildaily.com. Vail, Colorado
---
Support Local Journalism
---