Music is religion
The world is a pretty funky place, and at any one time, there are numerous big-brained, hard-working people trying to make it better by inventing objects and gadgets to make life a little easier and a little more fun. I feel too many incredible additions to daily life are taken for granted. When was the last time you measured out some soft, double-ply toilet roll and wondered what it was like when people had to use rocks, gravel and thistle leaves? When was the last time you jumped into your car for a quick trip over to the super market and thought about what it was like when everyone had to travel around in those Flintstone cars with their feet flapping wildly? Probably never.So where are the next inventions going to come from? And what will they be? What about skin-absorbed caffeine additives in water? Just take a quick shower and BANG, perky people everywhere and no excuse to be tired in the morning.How about dime-operated transporter booths that work from telephone boxes? Just slot 20 cents in, dial your destination and whoosh – off you go, instantly taken to your new location.What do you think about a pair of reading glasses that, when worn, can make you realize that every Dan Brown book is ridiculously similar in plot, with the same basic characters in all of them and that by simply rearranging a couple of pages and using some crayons to change the front cover can result in a DIY new Dan Brown literary-offering at a fraction of the price?Or how about a beer can that measures the alcohol content through the pores in your hand and refuses to open should it be over a certain, dangerous, wake up in a bath of ice wondering: "Where on earth did I put my kidney" level?Music can often follow the same fate as inventions. Hot one minute and forgotten the next. Perhaps we should take the time and make the effort to appreciate the old a little more, while still keeping an eye on the new talent burning through the scene. So take a look through this week's bands and DJs, and see if there's anything you can spot that would make your life a little funkier, a little more fun – and all in all just a little bit better.
With a name like Perpetual Groove, one has to hope it isn't just a cool moniker, but rather a reflection of the band's philosophy. And in this particular case, you won't be upset. Perpetual Groove is a four piece who call Georgia home when they aren't out on the road slaying audiences left, right and center with its continually evolving, energetic sounds. The band is only 2 years old and already garnering the sort of attention and fanbase other bands have been striving toward for many more years than that. PG's sound slides at one moment from evil funk to jazz jams and then at another from soaring rock to ballads.Only a fool would stand in the way of its single-minded musical pursuit, but you can stand to one side and catch them as they cruise through Vail at 8150 on their near-unstoppable journey. Show's tonight at 10.
Oteil Burbridge is famous for being the bassist for legendary band the Allman Bros, a group he joined nine years ago. But with Oteil and the Peacemakers, he is stretching his legs and fingers and striking out on his own to realize his own vision of music. The band plays funk and jazz tunes often threaded through long grooving jams. Burbridge will be bringing his cast of talented music-makers to Samana today, where they will fill the dark corners and dimly-lit cubby holes with a pulsating set.
---
---
Ahh the Reverend. What would the winter season be without you? If ever there was a man born to entertain it was the Reverend. An insane (just) human who plays music from the edge of madness with a searing vision of boulder-heavy punkabilly rock. The sound of Reverend Horton Heat hits you like meteor and few can withstand its intensity. As the first ferocious chords batter your body, you have but seconds to steady yourself before the fallout hits. Bodies start going wild all around, and you are tossed around the floor like a piece of flotsam. In the face of the Reverend's music you are not even jetsam. You are Mercury to his Jupiter. You are Timothy Dalton to his Sean Connery. You are a ripple in the ocean to his perfect storm. If Chuck Norris were in a band, he would be The Reverend Horton Heat.As the new millennium thunders on through war, suffering and uncertainties, the face of redemption has slicked back hair and sports a beer in one hand as he gazes across his flock. His gospel comes from the real world: It is a story of fast cars, faster girls and the alcohol fuelled trips he has taken over two decades. There is no sin in The Reverend's world bar that of not listening to the Reverend.8150 will creak under the weight of his followers on Thursday and Friday.
It's a weird thing; Sublime is a pretty huge band, its eponymous album went gold, and its fans are spread across the globe, but the band, of course, no longer exists. The lead singer died 10 years ago, but the timeless nature of music has ensured a rich legacy and enduring loyalty. Badfish is tribute band from New England, who tour and play the Californian's music to those who will never get to hear it live. Note perfect and in keeping with the vibe that Sublime exuded, Badfish represent a chance not only to hear some of your favorite tunes in a live setting that otherwise would be impossible, but also to hear it on your front doorstep in 8150 in Vail.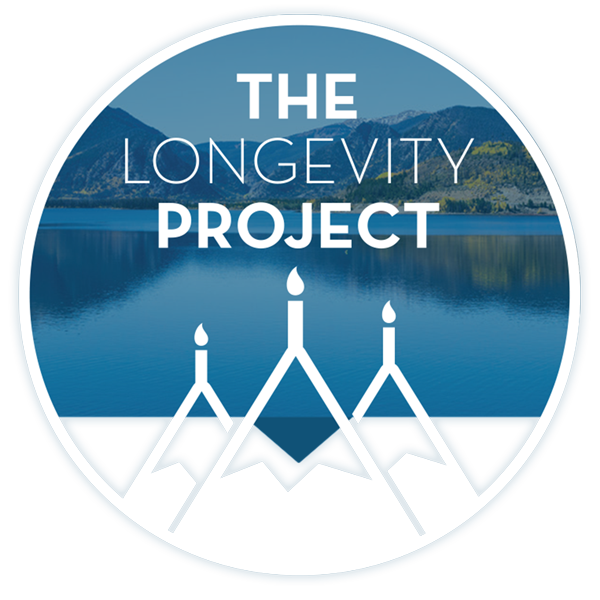 Participate in The Longevity Project
The Longevity Project is an annual campaign to help educate readers about what it takes to live a long, fulfilling life in our valley. This year Kevin shares his story of hope and celebration of life with his presentation Cracked, Not Broken as we explore the critical and relevant topic of mental health.
---
---
Raised in the Blue Ridge Mountains in Virginia, Larry Keel, it seems, was born to play bluegrass. Eschewing any sort of modern fusion of bluegrass with rock, reggae or any other type of music for that matter, Larry Keel and his band Natural Bridge keeps strictly to the traditional sounds of bluegrass. Comprising guitars, bass, fiddle, mandolin and banjo, the band play its music as a great tribute to bluegrass, and lovers of this pure form of the genre will know all about Keel and his merry men. The ground will turn blue at Sandbar in West Vail on Thursday.
Jackie Green isn't a household name, yet. At only 24 years old, the Californian native has time on his side and already he has a huge amount of experience behind him and boasts a beautiful voice and seemingly innate talent for song-writing that has had national and international press raving about his roots-based music.An old soul in a young body, Greene has an ability to reach deep inside and make his music seem close, personal and oh so important to those who listen.It would seem a glittering future awaits the man who is as comfortable playing folk-rock on an electric guitar as he is whispering aching ballads over a hushed acoustic six-string. You wouldn't know it though, as he wanders around, almost hunched beneath his woolen beany. It sounds like he would be utterly at home in a place like this. Greene will be playing at the Vilar on Saturday.
Wednesday – Perpetual Groove at 8150 at 10 p.m. / Oteil and the Peacemakers at Samana at 10 p.m.Thursday – Reverend Horton Heat at 8150 at 10 p.m. / Larry Keel and Natural Bridge at Sandbar at 10 p.m.Friday – Reverend Horton Heat at 8150 at 10 p.m. / DJ AdamRoss at Samana at 10 p.m.Saturday – Badfish at 8150 at 10 p.m. / Jackie Greene at Vilar Center at 10 p.m.Sunday – Soweto Gospel Choir at Vilar Center for the Arts in Beaver Creek at 7:30 p.m.Tuesday – United Nations DJs at SamanaVail, Colorado
---
Support Local Journalism
---