No fan of Vail's incumbents
It's getting close. Many packets were picked up by potential Town Council candidates; some were returned. Certification will be completed today. What we already know is that there are four seats available and three incumbents are running.
Because of the way things normally go, incumbents traditionally have a huge advantage. But should they? That's a really serious question you should think long and hard about before you disappear into the booth at Donovan Park on Election Day. And the fact that you're voting in that place should cause you to pause and reflect.
I don't think anybody will argue that it's a lovely facility and park. I also think that particularly to old time locals, a tribute to one of Vail's founders and true characters is filled with nostalgia and acknowledgement of time gone by. But was it a wise expenditure of almost $11 million (about $3 million on the pavilion itself) in this economy? If it was, voting will be easy for you because you have a chance for more of the same.
---
---
Think about that while you stand in line at this new facility. As nice as it is, would you spend your own money in the same way?
And then you'll be given the chance to go there again in January for our next election – more money ill spent. And did any of the current council sit the mayor down and suggest that these funds could be better used on something more productive? If they didn't, they're as responsible as he is for wasting our money.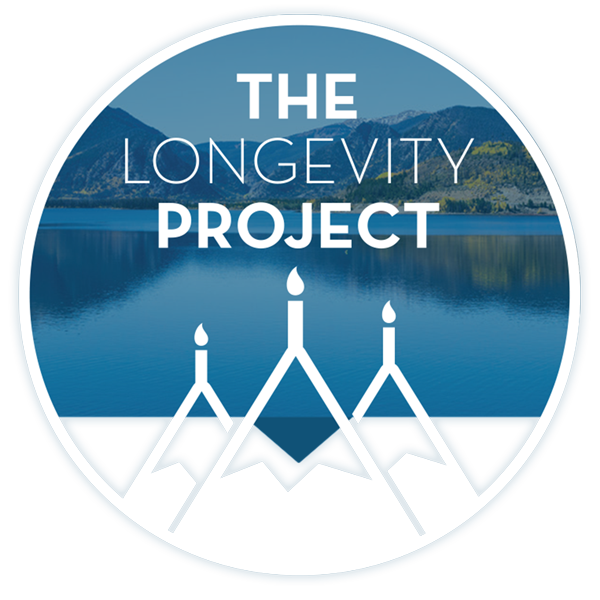 Participate in The Longevity Project
The Longevity Project is an annual campaign to help educate readers about what it takes to live a long, fulfilling life in our valley. This year Kevin shares his story of hope and celebration of life with his presentation Cracked, Not Broken as we explore the critical and relevant topic of mental health.
---
---
Then how about the $300,000 on drawings for Donovan Park Pavilion and a similar amount for Middle Creek – plans that were scrapped? Or the $250,000 on the study on the "learning center" at the conference facility? Did anyone ever even see that "white paper"? Or another $200,000 on the bubble?
You get the picture. It reminds me of a story from one of my clients in ski school. We were riding up the lift, getting acquainted, on our first day and I asked him if he had done any exercises to prepare for skiing. He promptly assured me that he had. Curious as to what an apartment dweller from the East Coast viewed as appropriate preparation, I pressed on. He again assured me that he was adequately prepared. Each day, he told me, he went out on his balcony and practiced throwing hundred dollar bills over the railing. He had been told by several friends, that's the best exercise you can do to get ready for your ski vacation in Vail!
I sometimes have the feeling that must also be the best preparation to serve on the Town Council. Money has to be spent but when it's limited. It has to be spent wisely – on things that can generate more money. I'm not convinced that "wise" is the word I would use for recent expenditures.
---
---
Until we have the funds to fix the streets, redevelop Lionshead and build adequate parking, we cannot talk about a skate board park. Until there's an answer to the fire station and any costs associated with that solution, we can't build a rec center. And while we all would prefer a more quiet environment, are we really ready to invest a LOT OF money on monitoring trucks as they pass through town? Do we really understand the legal and, more importantly, financial implications?
But back to the point. Keep all of this in mind when you start thinking about your choices for Town Council. Incumbents have an advantage because of name recognition. But is that enough?
The good news is that their very incumbency gives the voters the advantage. You can actually review what they have stood for since the last election. There's a track record that can be measured – not just a lot of promises verbalized.
If you like how the town has operated in the last few years, stay with the same cast of characters. If you don't, there will be a lot of new choices. But it will require some work on your part.
There are two more candidate forums. Fill those rooms and ask the hard questions. And remember to study the incumbents' records. There's a real message in what they've done so far.
I don't know the answers. It's hard enough just guessing what the questions might be. And there are only a few "for sures." For sure, sales tax is declining. For sure, we have infrastructure needs that must be addressed. For sure, a tax increase was proposed a year ago and will be proposed again. For sure, if we don't change things, they will stay the same.
Think hard and long before you go into that booth at Donovan Park on Election Day. It's your future you'll be voting for.
HERE'S A GOOD ONE: Did you know that for years and years and years, the TOV has had a turkey dinner at the town shops every Thanksgiving for employees scheduled to work that day? They didn't have it last year. Want to know why? Budget cuts. As one guy told me, for the $9,000 the town's paying for the special election (the Ludwig Kurz election) he guessed they could have bought a lot of turkey. How much could they buy with the $200,000 they're spending on the bubble? Ever hear the expression "penny wise and pound foolish"?
PS: In case you haven't figured it out yet, until some future council person has the integrity to step aside at the normal election time, we are doomed to have a February election for all eternity. And that's a long time. The other choice is to change the charter. Easier said than done.
DID YOU NOTICE? Anybody notice that the first election discussion was NOT held in the TOV? What was that all about? With sales tax down, is it really smart to do business out of town? Particularly when it's about our own November election?
Do your part: call them and write them. To contact the Town Council, call 479-1860, ext. 8, or e-mail towncouncil@ci.vail.co.us. To contact Vail Resorts, call 476-5601 or e-mail vailinfo@vailresorts.com. For past columns, vaildaily.com-search:ferry.
Kaye Ferry is a longtime observer of Vail government. She writes a weekly column for the Daily.
---
Support Local Journalism
---