Osteoporosis drugs and what they can do for you
Dr. Drew Werner
Vail CO, Colorado

Osteoporosis is one of the most easily identified, prevented and treated serious health problems in the United States. In my last column I talked about prevention with lifelong, weight-bearing exercise and daily vitamin D consumption. I also talked about getting tested for osteoporosis using a DXA scan. Previously called a DEXA scan, it stands for Dual energy X-ray absorptiometry. More commonly, it is simply referred to as a bone density scan.
Dear Doc,
I just turned 50, and my mother broke her hip last year after a fall. Should I get a bone density test?
---
---
" Taking Calcium in Edwards
Dear Taking Calcium,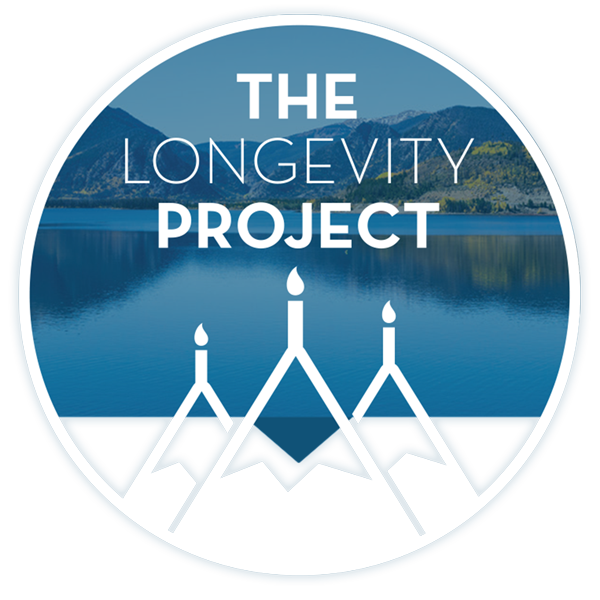 Participate in The Longevity Project
The Longevity Project is an annual campaign to help educate readers about what it takes to live a long, fulfilling life in our valley. This year Kevin shares his story of hope and celebration of life with his presentation Cracked, Not Broken as we explore the critical and relevant topic of mental health.
---
---
Taking vitamin D with calcium was previously recommended only for those who lived in cold climates with limited sun exposure. Today, however, the same advice that helps minimize skin cancer risks also prevents our skin from producing vitamin D.
Yes, sun block inhibits both skin cancer and formation of vitamin D. So, be safe in the sun and take vitamin D. Beyond prevention however, osteoporosis can be successfully treated with several medications currently available and more on the way.
Unlike structures in our world, which are unchanging, our bones are constantly being remodeled. That means they are broken down and re-built every day. This is in response to stress put on them, thus the benefits of weight-bearing exercise.
---
---
Medicines either increase the building of bones or slow their break down. These medications come in two basic flavors. They include:
– Antiresorptive drugs. These medicines slow bone loss by decreasing the rate they are broken down.
– Bone-building agents. These drugs help to increase the rate we rebuild our bones.
Of course, non-pharmacological interventions such as vitamin D and Calcium remain essential, especially when taking prescription medicines.
The most important group of medications physicians use to treat osteoporosis are the biphosphonates. These drugs include Fosamax, Actonel and Boniva. They belong to the antiresorptive drug class. Their most common side effect is gastroesophageal reflux (GERD) resulting in injury to the lower esophagus. This can be avoided by taking them on an empty stomach with a full glass of water and remaining upright for 30 minutes. Once-a-week forms of both Fosamax and Actonel have made it easy to take them. Even newer drugs like Boniva and the recently introduced Actonel-monthly have reduced the dose interval to once a month. Unlike Fosamax, Actonel and Boniva, which are oral Biphosphonate drugs, Reclast is an injectable biphosphonate drug given intravenously just once a year.
Another class of antiresorptive drugs is the estrogen analogs. Known as selective estrogen receptor modulators (SERMS), they mimic the beneficial effect of estrogens on bones while avoiding their adverse side effects. Although less potent than the biphosphonates, they remain a good choice for some people. Currently, the only marketed SERM is Evista. The last time I wrote about Evista there was hope in early clinical trials that it might reduce the risk of some forms of breast cancer. Well good news does happen with respect to modern medications and I am happy to say that in addition to the prevention and treatment of osteoporosis, Evista has recently been approved to reduce the risk of invasive breast cancer. This might be an important consideration for some women who are thinking of treating or preventing osteoporosis.
The last of the antiresorptive drugs is calcitonin. This is available as Miacalcin, a once-a-day nose spray. It is also less potent than the others, but helps strengthen bones by improving their matrix or structure. An advantage of Miacalcin is many people find it tolerable and don't have the gastrointestinal side effects that might prevent some women from taking biphosphonates. No matter which medication you take, do not expect a measurable change in your bone density for two years; be patient and persistent.
The second class of drugs is the bone-building agents. Currently there is only one drug available in this class, although others are coming. Forteo is a form of human parathyroid hormone, which works to regulate calcium metabolism. It can be very effective in building bones even when other medications are not. The treatment is given in daily injections for up to two years. The side effect includes an increased risk for osteosarcoma, a rare form of bone cancer. Because of that, it is best used by women at high risk and who have had other treatments fail.
That is a lot of information to digest! To put it simply, exercise regularly. Take calcium and vitamin D. Follow your doctor's advice on the best time to have your bone density screened, and if it is too low, talk about the best treatment options for you.
Please keep your questions coming in. The only bad question is the unanswered one. Let me know what's on your mind at cschnell@vaildaily.com.
Remember, your health is your responsibility! Health is our greatest asset and it doesn't happen by accident. If something doesn't seem right, or questions are left unanswered, don't wait, call your doctor.
---
Support Local Journalism
---