Our neighbors fighting staph 'superbug'
Melanie Wong
Vail, CO Colorado

EDWARDS " It may look like a pregnancy test strip, but it is really a new product meant to test for the drug-resistant bacteria known as the staph "superbug" faster and more efficiently than ever before.
The products are being developed by MicroPhage, a Longmont-based medical research company that is privately funded by Cordillera resident Gary Mesch and about 50 other investors in his "Alpine Angels" club. Most of the members are from the Vail Valley.
"We think we have the very best test. It's so easy, it's a little test strip. In fact it uses the pregnancy test strip technology," said Mesch, who is CEO and chairman of the company.
---
---
Methicillin-resistant staph aureus, or MRSA, caused more than 94,000 life-threatening infections and nearly 19,000 deaths in the United States in 2005, according to the Centers for Disease Control.
In most cases, people caught the bacteria after being in the hospital or undergoing a medical procedure, but it is being found more often outside health-care facilities over the past few years, the report said.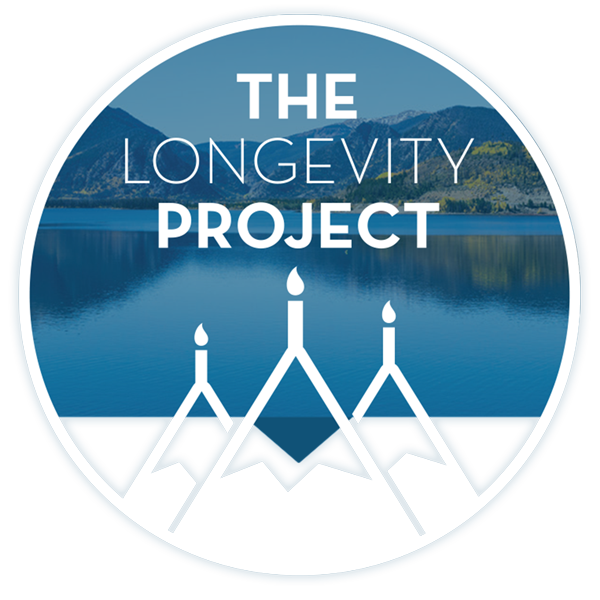 Participate in The Longevity Project
The Longevity Project is an annual campaign to help educate readers about what it takes to live a long, fulfilling life in our valley. This year Kevin shares his story of hope and celebration of life with his presentation Cracked, Not Broken as we explore the critical and relevant topic of mental health.
---
---
Some types of the bacteria are not virulent, and either develops as what looks like a bug bite and goes away on its own, or it can be treated with normal antibiotics, said Connie Savor Price, medical director of infection control at Vail Valley Medical Center.
But MSRA can spread quickly through cuts and wounds and must be treated with an especially strong antibiotic. The problem is that most tests available take two to three days for results, and they require a trained technician and testing equipment.
By then, the bacteria may have infected the person or spread to other people, said MicroPhage founder Jack Wheeler, who first developed the testing technology.
---
---
"But if we can rapidly determine who those patients are, we can isolate them or treat them before it infects," Wheeler said.
Mesch, who built his career in telecommunications, heard about the testing technology when Wheeler approached him about being a financial backer of the company.
He was intrigued by what he heard and pitched the idea to his neighbor, Mark Schwartz, who has a medical background.
"Mark thought it was a breakthrough because it's so quick and easy to do," Mesch said.
He then pulled in more than $6 million from the Alpine Angels.
"We're a club that looks at deals we find interesting, things we hear about or that friends start. We'll put in our own money to get companies off the ground," he said.
The idea behind the tests is "so elegantly simple," he said.
For every bacteria, there are viruses called phages that naturally attack it, replicating themselves over and over in a short period of time. By identifying the viruses, we can also identify the bacteria, Wheeler said. It is just a matter of finding which virus goes with which bacteria.
"A light bulb just went off in my head when I heard it," Schwartz said. "I just didn't understand why no one had done it. I remember learning about it in medical school. People just didn't think to ever apply it."
Wheeler began working on the idea in 2002, creating two strip tests, which operate on the same concepts as at-home pregnancy tests. One is a blood test to check for staph activity in the blood, and the other is a screening test done by a nose swab. That way, doctors can see who is even carrying the bacteria, Wheeler said.
"I first ran the test in my kitchen, and it worked. It was a wonderful experience," he said. "All of a sudden I was looking at a way to change microbiology.
The tests begin clinical trials in 2008 and hopefully be on the market within a couple years, Mesch said.
Right now some Denver hospitals screen all patients for staph, and Vail Valley Medical may soon follow suit, said Price.
A simple test strip that gave results in a couple of hours would be great advance, she said.
"That would be a huge boon to hospitals. It'd be the fastest way and have huge advantages," Price said.
Quickly identifying what kind of staph or other bacteria a patient has can help doctors give more immediate and specific treatment, said MicroPhage marketing director Scott Conlin.
"You can narrow the focus of what antibiotic you prescribe," he said. "You can choose a better drug."
The tests could also save hospitals a lot of money, he said.
Medicare and Medicaid no longer cover costs for the infections if the bacteria was contracted during the hospital stay. In 2009, major insurance companies will stop covering hospital-contracted staph, too, Conlin said.
But if hospitals have a test that can quickly and cheaply identify who is already carrying the bacteria, they can prove it was not caught in the hospital and keep others from being infected, he said.
"We've gotten a big reaction from the medical community," Conlin said.
Staph infections have been an issue in hospitals for a long time, Price said.
"It hit Denver in October 2003 like wildfire. Vail has a little less of a problem because it's more isolated," she said.
Mesch said he hopes that eventually doctor's offices, schools and sports clubs and teams will all start using the test.
And the company does not plan to stop with staph bacteria. They will probably make an e.coli test next, and salmonella and tuberculosis are also on the list, he said.
The investors and researchers decided to start with a staph test because it was one of the most publicized infection-causing bacteria, but there is no reason the technology cannot also apply to other bacteria, said Schwartz.
"We thought, 'What can we focus on that would make the medical community stand up and take notice?'" he said.
Staff Writer Melanie Wong can be reached at 748-2928 or mwong@vaildaily.com.
So what is a former telecommunications CEO doing in the medical industry?
Mesch said the issue resonated with him because some studies show that overuse of antibiotics can help create these kinds of "superbugs." Sometimes antibiotics are prescribed as precautionary measures even if doctors area not completely sure what the cause is, he said
"I have little kids, so I'm concerned. Recently my twins had two different infections and they were given the same antibiotic," he said.
The project had personal significancance for Schwartz, who was injured in a car accident while in medical school that prevented him from practicing medicine.
"That's part of the reason in me getting involved. This would be my contribution," he said.
---
Support Local Journalism
---