Outlaws & Legends Music Festival comes to Nottingham Park in Avon, July 29-30
If You Go ...
What: Outlaws & Legends Music Festival.
When: Friday, July 29, and Saturday, July 30.
Where: Harry A. Nottingham Park, Avon.
Cost: Tickets start at $52.
More information: Visit http://www.outlawsandlegends.com.
The Legends Lineup
Friday, July 29
2:15 — Stan Crawford and Sonia Leigh
3:30 p.m. — Ned Le Doux, Trent Willmon and Jesse Raub Jr.
5:15 p.m. — Cooder Graw
7 p.m. — Mark Powell
8:45 p.m. — Robert Earl Keen
Storytellers Unplugged at Maya at the Westin Riverfront Resort & Spa
10:30 p.m. — Ned Le Doux, Sonia Leigh, Trent Willmon, Jesse Raub Jr. and Stan Crawford
11:15 p.m. — Robert Earl Keen, Mark Powell, Dean Dillon and Matt Martindale
Saturday, July 30
2:15 p.m. — Jesse Raub Jr. and Stan Crawford
3:30 p.m. — Corb Lund, Sonia Leigh and Trent Willmon
5:15 p.m. — Dean Dillon & Texas Jamm Band
7 p.m. — Deana Carter
8:45 p.m. — Ryan Bingham
Storytellers Unplugged at Maya at the Westin Riverfront Resort & Spa
10:30 p.m. — Corb Lund, Mark Powell, Trent Willmon and Jesse Raub Jr.
11:15 p.m. — Ryan Bingham, Deana Carter, Dean Dillon and Sonia Leigh
MUSICAL HISTORY
Robert Earl Keen: 18 albums, 7 in the US Top Country Charts
Ryan Bingham: 5 albums in the US Country Top 20
Deana Carter: 5-Time Multi-Platinum Album: "Did I Shave My Legs For This?" and one of the 100 Greatest Women of Country Music
Dean Dillon & Texas Jamm Band: members from George Strait's Ace in the Hole Band with a bunch of hits of their own.
Mark Powell: Hits include "Dublin Dr. Pepper," "What I Do," "Neon Lights," "Homegrown"
Cooder Graw: 7 albums and 3 Top 10 hits
Trent Willmon: Wrote Steel Magnolia's Billboard Top 5 "Keep on Lovin' You," and Montgomery Gentry's Billboard #1 "Back When I Knew It All"
Corb Lund: 9 albums, 2 on US Top Country.
Ned Ledoux: Son of late rodeo and music icon Chris LeDoux. Co-wrote with his dad "You Can't Tell Me We Ain't Got It All"
Sonia Leigh: 6 albums, 1 on US Country Top 50
Jessie Raub Jr.: 2 top 50 singles
The Outlaws & Legends Music Festival is one of those summer events that mixes sunshine and guitars, with no one quite sure whose side the beer is on.
Outlaws & Legends originated in Texas, where both outlaws and legends should originate. After all kinds of national awards and notoriety it expanded from Abilene to Avon's Nottingham Park.
If scribe and philosopher Harlan Howard was correct when he said, "Country music is three chords and the truth" — and he was — if you get lost, just follow your heart toward the truth and you'll know you're there.
---
---
Songs of life and love
Because it's country music, we'll have songs about the road (Robert Earl Keen's "The Road Goes on Forever, the Party Never Ends"), confusion with the human condition (Deana Carter's "How Do I Get There?"), being slightly indignant (Carter's "I Shaved my Legs for This?") and a little about something resembling redemption (Corb Lund's "Bible on the Dash"). At some point during the weekend, someone is bound to sing Tammy Wynette's "Stand By Your Man," which can be metaphorical depending on where you are in the beer and barbecue lines, which should also inspire you to sing all the words you know to Johnny Cash's "I Walk the Line."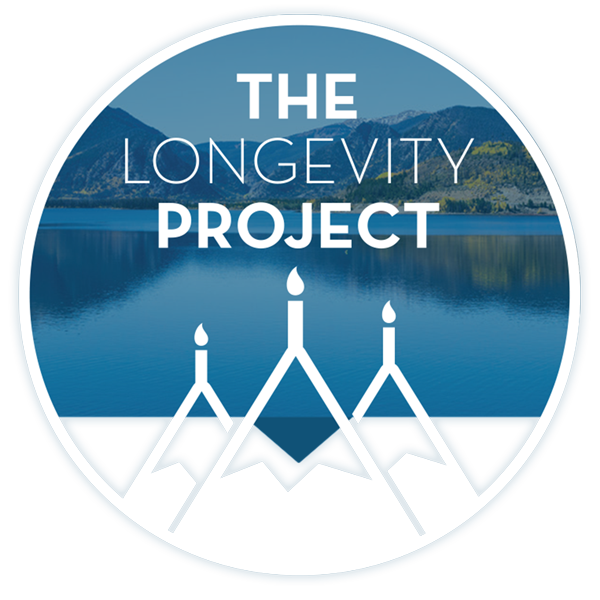 Participate in The Longevity Project
The Longevity Project is an annual campaign to help educate readers about what it takes to live a long, fulfilling life in our valley. This year Kevin shares his story of hope and celebration of life with his presentation Cracked, Not Broken as we explore the critical and relevant topic of mental health.
---
---
In keeping with several country music themes, try not to do something that would make your mama ashamed. Avon's Outlaws & Legends will be beamed live into 27 million households on ACS-TV, and your mama's might one of them. Because in the immortal words of the great Merle Haggard, "Mama Tried."
About the porch
Keen is the headliner of Outlaws & Legends. He's back in town after a stop here last spring with his buddy Lyle Lovett.
---
---
Once upon a time not so long ago, Keen and Lovett were dedicated scholars at Texas A&M. Keen was part of a four-piece bluegrass band of fellow Aggies who called themselves the Front Porch Boys, which worked out well for Keen because it was his front porch.
"We'd make comments about everybody who walked or rode by while we were pickin' and grinnin'," Keen recalled with a laugh. "And one day, we were like, 'who's that dude on that 10-speed?'"
That dude was Lovett, who heard the music streaming from the porch. They've been buddies ever since.
"He was really nice, really polite," Keen said. "And he had a huge Afro like they had on 'That '70s Show' because it was that '70s kind of time."
Keen grew up listening to classic rock along with his older brother's Willie Nelson records. His younger sister exposed him to College Station's acoustic folk scene. By the time he got to Texas A&M, where he was working on his English degree, he was teaching himself guitar and setting his poetic musings to song.
"I try to tell a story the way I think of a story having a beginning, middle and an end," Keen said. "And although I don't consider myself a comic, I'm sorta always going for something funny and interesting and maybe unusual.
"Lately, I've been writing short songs for a short attention span culture," Keen said, explaining why he wrote a song about his municipal airport, titled "Our Municipal Airport."
He said he does that to amuse himself, and because most country songs are about real-life stuff like love and trucks and committing adultery, he wanted to go the other way, so he did.
"I kinda go through this life making up my own rules because I don't really fit with some of the rules. I'm not a rule-breaker; I just don't fit into the norm. So, I put out stuff that's interesting to me," he said.
One of the 100 greatest women of country
Carter is among the 100 Greatest Women of Country Music selected by Country Universe. Besides "I Shaved My Legs for This?" she has 14 hit singles and three No. 1s: "Strawberry Wine," "We Danced Aways" and "How Do I Get There?"
Singer-songwriter Ryan Bingham will be there. You've heard his music. He won an Academy Award for his song "The Weary Kind," in the movie "Crazy Heart." There's a Grammy on the mantle right beside it, along with enough other hardware to start his own trophy shop.
Bingham released his fifth album last year, "Fear and Saturday Night," which he mostly wrote in an Airstream trailer in the isolated California mountains. It's pretty positive about life its ownself, written while Bingham was reflecting on peace and marriage and children, following what can diplomatically be called some "turbulent" years.
"Marriage was the one thing that helped pull me through a lot of that stuff," he told Rolling Stone Country when the album came out. "That's been the one thing in my life that's been so stable. So (the album is about) Anna, the baby and life ahead of me. It's about stuff that's going on — good stuff."
Staff Writer Randy Wyrick can be reached at 970-748-2935 and rwyrick@vaildaily.com.
---
Support Local Journalism
---