Outsiders face dangerous disease in Africa
Bob Dorf
Vail, CO Colorado

Editor's note: This is the first of a three-part series about Eagle resident Bob Dorf's trip to Malawi, Africa in October 1993. Dorf and his wife, Patty, went to Africa to visit their son, Erik, a 1993 Battle Mountain High School graduate, who was working with a nonprofit company. What Dorf hoped would be a pleasant, rewarding visit turned into a race to save his son's life in a poor, underdeveloped country grappling with the devastating impacts of Africa's AIDS epidemic.
It all started as a trip to visit our son, Erik, in Malawi, Africa. He and local brothers, Jim and Dave Ziolkowski had been there for three months to build a school as part of the initial year of Building with Books, a nonprofit company based out of Stamford, Conn.
Erik had graduated from Middlebury College in Vermont in January of 1993. Two years before, he and Jim Ziolkowski, Dave's brother, had talked about the feasibility of building a school on three different continents.
---
---
Through the efforts of fundraisers and private donations, it looked like they were going to be able to pull it off. A year later the three set out for Barrio Liberdade outside of Belo Horizonte, Brazil. Through their efforts and with the cooperation of Habitat for Humanity and local citizens, an idea became a reality six months later when Jim came down and joined Erik, Dave and local dignitaries dedicated a brand-new, two-room schoolhouse.
Jim had left two months earlier for Africa to prepare the school site in teh little village of Misomali in Malawi, one of the poorest countries in the world, on the east side of Africa.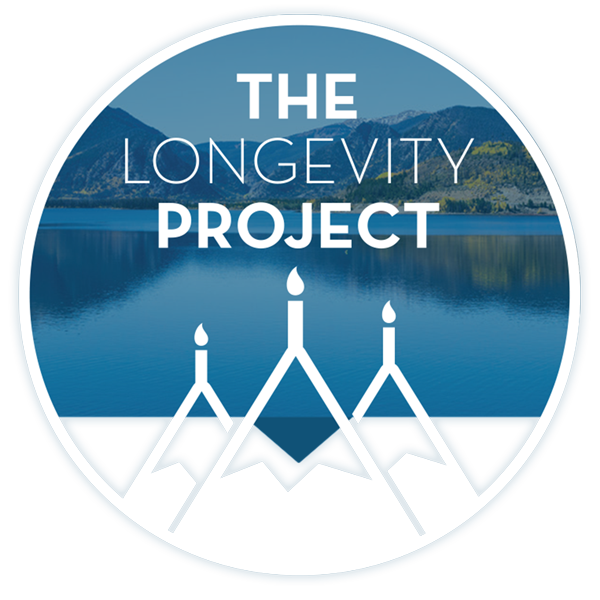 Participate in The Longevity Project
The Longevity Project is an annual campaign to help educate readers about what it takes to live a long, fulfilling life in our valley. This year Kevin shares his story of hope and celebration of life with his presentation Cracked, Not Broken as we explore the critical and relevant topic of mental health.
---
---
My wife, Patty, and I had managed to visit Erik and Dave in Brazil, and in typical fashion, were talked into helping for a couple of days. Living with the locals, sleeping on a concrete floor of a one-bedroom house, and learning how important this school was to the village, did a great deal to convince Patty and me that what the boys were doing was the right thing at the time.
The trip to such an unknown in Africa was a little daunting, but we immediately made plans to try to visit them there as well.
Four months later, we were winging our way to Lilongwe, Malawi, which at the time, was controlled by Dr. Hastings Banda, president for life.
---
---
At the airport I was singled out and taken aside by one of the immigration officials. He pointed out that Patty's legs were showing and I had a ponytail, which was forbidden in Malawi. It was easy enough to wrap Patty in a sarong, but we found out later that we would have been in double trouble if we had bell bottom trousers on.
In the early '70s, some hippies had settled in Malawi, created some sort of problems with the president's family, and had been banned along with anyone else who fit the description. Fortunately, my gray hair convinced the security people that I was all right, and I promised to keep my ponytail tucked into my baseball cap.
We rented a car such as it was. Rent-a-Wreck would have been proud; an old jeep pick-up with an extended cab.
We had planned all sorts of things to do with Erik and Dave, aside from visiting the village where they were building their school, which was three hours away by bus or car. So we headed off to Blantyre in the southern part of the country.
Jim was at the village working on the school while we prepared to see a little of the countryside.
Patty and I noticed that Erik wasn't his old self, and while traveling to a game park that Erik recommended, he mentioned that he had had a couple of bouts of malaria. On the advice of our doctor, we had been taking the preventative, Larium, among whose side effects include very weird dreams.
Erik informed us that he had taken that also, but the malaria parasite seemed to stay a step ahead and managed to adapt to the various medicines available. He had taken a bunch of stuff through an Indian doctor in Blantyre, and they felt he had things under control.
Our first stop was to be a game park where we spent the night with Erik, Dave, and Dave's father, John, who had arranged to visit at the same time as we had. Our first trip to an African Game reserve was great. Hippos, elephants and all of the usual suspects dotted the landscape, and we had a great evening camping out.
The next morning we set out with our camping gear and two cars for Lake Malawi, which, we had been told, was a beautiful lake about two hours away. We weren't disappointed by what we found. Although primitive by our camping standards, the campground was more than adequate with some sanitation, camping spots near the water, and places to cook.
Because we had arrived rather late in the day, we took a good look at the lake, and, though we were tempted to swim to wash off the road and escape the near tropical heat, we were warned that the parasites in the lake could be deadly. We set up camp, prepared a little dinner, and since there wasn't a lot to do after talking around the campfire, we decided to turn in a little after dark. Erik hadn't been on top of his game, so we assumed a little rest wouldn't hurt.
We had Erik's two-man tent and a couple of sleeping bags, but the heat made it easy to spread the bags out and sleep the three of us on top of them. Later during the night, Patty and I noticed that although it was pretty warm outside, inside the tent was getting unbearable.
We assumed that it was because we had to keep the tent flaps closed and the bug screen open, so there wasn't enough air circulation. We whispered back and forth, trying not to wake Erik, when we realized that some of the heat we were experiencing was emanating from him. He heard us and said he wasn't feeling very well and had to go to the bathroom.
When he returned, he informed us that he thought he was experiencing a little touch of dysentery, not unusual in that environment. Being unable to sleep, we sat around outside for a while waiting for the sun to come up. We didn't want to wake up Dave and John, and sunrise wasn't that far off.
Over breakfast, we discussed our options with Dave and John. Erik was not feeling well at all, and it appeared that it was more than dysentery. He felt that the malaria was coming back, and our consensus was that we should probably get going soon to get Erik to some facility to re-hydrate him and get some anti-malarial drugs in him.
All we had was water, and after dysentery sets in, without electrolytes, you can't get enough water into someone to offset the dehydration.
We said goodbye to the Ziolkowskis, and started the four-hour trip to Blantyre, our original destination. Driving in a foreign country is always an adventure, and since Malawi had once been an English protectorate, I had to become accustomed to driving in a right-hand-driver car on what I considered the wrong side of the road.
Fortunately, Malawi is such a poor country that most of the other vehicles we met along the way were either overloaded buses or fancy cars belonging to U.S.-based charities. The road was at least paved, but it was narrow, and what shoulder existed, was occupied by natives walking with cows, goats or children as they traveled to and from their small villages.
Bob Dorf is an Eagle resident.
---
Support Local Journalism
---