Parental support is vital, but early learning can enhance parents' nurturing, experts says
Carrie Click/Special to the Daily

The stay-at-home-mom might have been the norm 40 or 50 years ago. But in Western Slope mountain communities, like the rest of the country, most parents rely on other adults to help with child care.
That's not necessarily a bad thing.
Current early childhood development research indicates that a preschool-aged child's social and emotional growth and brain development can be significantly enhanced by interacting with children and adults in a lively, multi-dimensional setting outside their own homes.
---
---
That's not to say a child's time with mom and dad isn't important. It is. It's just that a quality preschool or child care program can enhance what good parents are already establishing with their children.
Early civilizations intrinsically knew the importance of early childhood education – even though it wasn't called that. In many African societies, villagers, and not just mom and dad, took responsibility for caring, disciplining and raising the village's young children.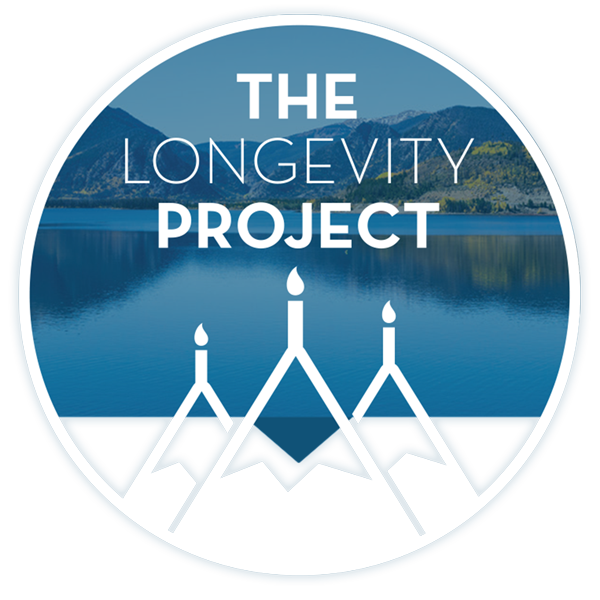 Participate in The Longevity Project
The Longevity Project is an annual campaign to help educate readers about what it takes to live a long, fulfilling life in our valley. This year Kevin shares his story of hope and celebration of life with his presentation Cracked, Not Broken as we explore the critical and relevant topic of mental health.
---
---
Hillary Clinton borrowed the ancient African proverb, "It takes a village to raise a child," as the title of her 1996 book about American child care and early childhood education. Although Clinton's ideas about society's responsibility towards children appear to some to be ultra-modern and even radically socialistic, civilizations have shared the duties of raising and educating young children for thousands of years.
"Mommy guilt'
Shirley Ritter, director of Kids First in Aspen, refers to educator Joan Lombardi's book, "Time to Care," in outlining the history of preschools in the United States.
---
---
Ritter points out that in the early 1800s, most, if not all, preschools were established by companies with large numbers of low-wage workers, including single mothers, who needed care for their young children while they worked. These types of preschools, then called infant schools, were similar to ones found in Europe at the time.
In "Past Caring: A History of U.S. Preschool Care," educator Emily D. Cahan explains that infant schools eventually evolved into day nurseries. These were charity schools that provided protection – but not age-appropriate nurturing or education – to poor children, again while their parents worked.
In the 20th Century, the concept of "mommy guilt" began. Lombardi writes that society created the expectation that women should stay at home instead of pursuing careers. Plain and simple, the only good mother was a stay-at-home mother – or so it seemed on the surface.
World War II thrust American women out of their aprons and into the workforce as they took the places of their male counterparts, who were being sent off to war. After the war was over, many women continued working. Inspired by their independence, and not necessarily just their paychecks, middle- and upper-class working mothers began investing time into establishing their own careers – a trend that has intensified through today.
Seeing the benefits
Fortunately for preschool-aged children, along the way, parents started learning about the benefits of early childhood education and exposing their children to preschools and child care centers.
With that, parents began seeking out interactive quality child care programs. No longer was putting Janie or Johnnie into a preschool program seen as parents abandoning their responsibilities towards their kids.
Even still, "mommy guilt" continues, as it did during the 1960s. Early on, government programs actually encouraged low-income women to stay at home with their children. Government funding shifted from supporting day nurseries to subsidizing non-working mothers. Eventually this shift led families, and particularly single mothers, to depend on government welfare for their income.
But when reform forced welfare moms into the workforce in 1990s, their young children were left to compete for a few subsidized preschool slots in Head Start programs and school district preschools.
Today, low-income families aren't the only ones who feel the lack of child care services. Across the financial spectrum, parents generally find waiting lists at child care centers – whether high-priced or subsidized.
Julie Knowles, the lead early childhood specialist at Garfield School District Re-2 in Rifle, said inadequate numbers of quality preschools should be a concern to everyone.
"I know if we could, we'd be giving parents the option of providing preschool to every child," she said. "It shouldn't be mandatory but it should be an option. And right now, with state and federal cuts, we just can't do it."
Knowles is firm in her belief that early childhood education can set the stage for a successful life.
"We always have to come back to "What is good for the child?'" she said. "A good preschool program can help children with their social and emotional skills. It prepares them for kindergarten and elementary school by learning how to work with others and handle frustration, while developing an exposure to the world outside their own sphere.
"And that can really help a child be ready for academics when they enter first grade," she added.
Measuring the difference
Knowles is a former first and second grade teacher and now is the coordinator of the preschool program at Kathryn Senor Elementary School in New Castle. She has seen first-hand how early childhood education has evolved, and the importance of high-quality early childhood experiences for the pre-kindergarten set.
Knowles said part of that evolution comes from being able to track the differences between children who have attended preschool and those who have not.
"The majority of kids who attended Colorado Preschool Programs test "proficient' and "advanced' on their reading and writing tests once they reach third grade," said Knowles. "We've found on average that these students test higher than children who did not attend preschool."
Another measure of the benefits of a good preschool education can be found in what Knowles calls a "classic study," which began in the early 1960s with a group of 3- and 4-year-olds.
Called the High/Scope Perry Preschool Project, researchers took 123 children born into poverty and at high risk of failing in school. Randomly, they divided the children into one group that attended a high-quality preschool program and a second group that received no preschool.
Nearly all the students, 95 percent, were surveyed at age 27, years after either attending, or not attending, preschool.
"In general, the study shows some dramatic differences in those who attended preschool and those who did not," Knowles said.
According to the study, at age 27, only 7 percent of the preschool group had been arrested five or more times, but in the non-preschool group, 35 percent had been arrested the same number of times. Four times as many – or 29 percent – of those in the preschool group were making $2,000 a month or more in earnings, while only 7 percent in the non-preschool group made that much. And 71 percent of the preschool group graduated high school, as compared with 54 percent of the non-preschool group.
"Not any old preschool program is going to see those results," Knowles said, "but it does illustrate how quality preschool programs can contribute to an individual's success later in life."
Schools are raising the bar
Parents and their children don't have to wait 27 years to see the difference that a good preschool education can have on a student's success.
Sue Eves, a kindergarten teacher at Red Sandstone Elementary School in Vail, said since expectations in public schools continue to increase, it's helpful if children today come to kindergarten with some basics.
"A child who comes to kindergarten without knowing how to I.D. some letters, and doesn't recognize a few numbers, is at a little disadvantage," Eves said. "We start with these basics, but schools are raising the bar all the time, and this filters down to kindergarten."
Eves said children who haven't experienced a preschool-type setting can also be a bit behind emotionally and socially.
"If they haven't been to preschool, some kids will have a hard time separating from mom," she said. "And those who haven't been exposed to a routine, like sitting down and doing an activity or cleaning up after a project, can hold the rest of the class back if we need to continually review what needs to be done.
"It's easier for everyone – the child, the other children and the teacher –if a child has had some exposure to a preschool setting," Eves said. "Just like adults, if children are stressed out because they're feeling unsure, it's harder to concentrate."
Finding an accessible preschool can be tough
By Carrie Click/Special to the Daily
Among young families, and throughout all segments of society, the need is there. There are more young children than spaces available in early childhood education programs.
Today, low-income families aren't the only ones struggling to find a preschool with space available.
"For every one child in our program, we have two waiting to get in," said Julie Knowles of the Colorado Preschool Program at Kathryn Senor Elementary School in New Castle. Knowles' program takes children who are disabled and at risk, as well as healthy children from middle- and upper-middle class backgrounds
Kathleen Forinash, director of Eagle County Health and Human Services, said today's parents want their children in quality child care programs.
Finding an accessible – that is, a program relatively easy not only to get to but most importantly, to get in – is clearly a challenge for all parents from Aspen to Parachute to Dillon.
Forinash said a parent survey she recently administered reported that parents rate a program's quality as their No. 1 consideration when choosing a child care center. However, it's the hard realities of availability, as well as a family's budget, which often determine where children will spend their preschool years.
Gabriela Sarabia is the program coordinator for Head Start in Rifle, which offers free preschool for families that qualify. Nationally, Head Start admits students based on economic and developmental needs. Sarabia said she always has a waiting list.
"We have many more children than we have spaces," Sarabia said. "Last year, 44 families applied to the program, though we're only licensed for 34 children. And when children can't get in, these parents aren't left with many choices. Often, one parent needs to stay home, or else the child is sent to low-cost, usually unlicensed, care."
For middle- and high-income families, the choices are far greater, but even with more choices there are still long waiting lists.
The Colorado State Board of Education implemented its own early childhood education to address a shortfall of child care programs. Called the Colorado Preschool Program, it provides one alternative. Through CPP, school districts throughout the state offer early childhood education, like the preschool Knowles administrates in New Castle. But preschool enrollment isn't like signing up for public school. There are only a limited number of spots.
"The Colorado Preschool Program is designed to give priority to children with certain risk factors," Knowles explained. "That covers a wide range, from a child with a fragile medical condition to a child who may have a history of abuse in the family. And we also have children with no risk factors at all, so that the classroom is well-balanced and that children aren't singled out."
Montessori and Waldorf preschool education, with their own unique philosophies, are offered regionally. And dozens of private individual schools also offer a wide range of programming. But the demand is high. Debbie Condillo is the director of Colorado Rocky Mountain School's preschool program in Carbondale.
"We're full," she said. "And we've got a waiting list to enroll up through 2006."
That means some parents are signing up their children for CRMS's preschool practically the moment their children are conceived.
Clearly, preschool education today has evolved, and parents are looking for early childhood centers not just to watch over their children, but to stimulate and nurture them along the way.
"Parents have options," said Forinash. "The problem right now is there aren't enough programs. Ideally, I'd love to see preschool education offered to every child. But good care costs too much, and early childhood program directors and teachers aren't paid nearly what they're worth.
"Still, I feel more positive than negative with regards to the future of early childhood education," Forinash added. "We're recognizing that this isn't just a family issue that parents need to solve. Communities are now looking at ways to help children succeed at an early age, and at such a crucial time."
---
Support Local Journalism
---