Parents: Christian group promoted event in school
Sarah Mausolf
smausolf@vaildaily.com
Vail, CO Colorado

EAGLE COUNTY, Colorado – Eagle, Colo., resident Liz McGillvray said her 9-year-old daughter came home from Brush Creek Elementary on Wednesday enthused about a presentation the Strength Team – a group of athletes who speak to students about making good choices – delivered at the school.
"She came home so excited and thought it was so neat and was really excited to go to the big show at the high school last night," McGillvray said.
When McGillvray's husband, Dennis, took his daughter to the Strength Team's program at Eagle Valley High School in Gypsum on Wednesday night, he was shocked by its religious theme.
---
---
At first, muscular men performed tricks like breaking bricks and blowing up a water bottle until it popped, he said.
"It started out unassuming enough," he said.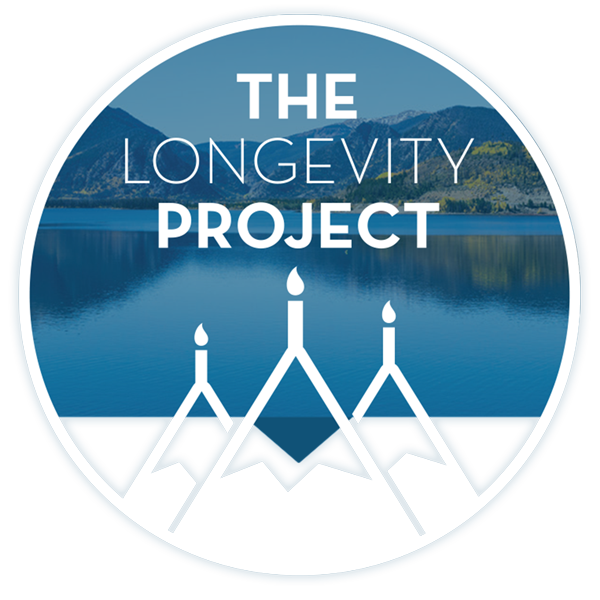 Participate in The Longevity Project
The Longevity Project is an annual campaign to help educate readers about what it takes to live a long, fulfilling life in our valley. This year Kevin shares his story of hope and celebration of life with his presentation Cracked, Not Broken as we explore the critical and relevant topic of mental health.
---
---
Then a presenter told the crowd a story about how God saved a father from drugs, he recalled.
After athletes performed a few more tricks, a presenter delivered a talk about how God created people and invited the audience to pray, he said.
"I was surprised there was a religious undertone to the whole thing," he said. "I was expecting just basic entertainment."
---
---
What upsets Liz McGillvray is that the Strength Team – a Christian group based in Missoula, Mont. – promoted its religious night event during a secular in-school assembly the group delivered to students.
"We have no reason to believe there was anything religious in nature at the school. I'm sure that there wasn't. He didn't pass out any of the religious literature. What he did was get them excited and encourage them to come back to the night session after school hours, and that had the religious content," Liz McGillvray said.
Mark Silverstein, legal director for the ACLU of Colorado, said the use of class time to promote the religious event violates the constitution.
"The school has a duty to ensure that such in-class promotions stop," he said.
The school district is doing just that and has asked the Strength Team to stop promoting its night event during school assemblies, district spokeswoman Brooke Skjonsby said. District staff will be doing extra supervision of upcoming Strength Team assemblies to make sure the team does not promote its night events, she said. The Strength Team is set to deliver secular presentations today at Eagle Valley and Gypsum elementary schools and Berry Creek Middle School. Along with the presentation at Brush Creek Elementary on Wednesday, the Strength Team spoke at Gypsum Creek Middle School on Thursday.
"We apologize if the actions of this group offended anyone's beliefs," Superintendent Sandra Smyser said in a letter the district sent to parent-teacher organizations Thursday and plans to send home with students today. "Eagle County Schools does not promote any religious activities. At the same time, we do not interfere with anyone's exercise of their religious freedoms and we hold the beliefs of all people in the highest regard."
The flier
The McGillvrays said their daughter came home from school last week with a flier for the Strength Team's night event. The flier shows men lifting weights and doing other athletic feats.
What it didn't show is any hint of the event's "faith-based" content.
"It didn't indicate anything religious in nature at all," Liz McGillvray said. "To me, it doesn't sit right that this was advertised without disclosing that."
McCoy resident Char Quinn, whose daughter goes to Eagle Valley High School, agreed.
"The reason I have my daughter in public schools is so she is not exposed to evangelical propaganda," she said.
Skjonsby said the district gets inundated with fliers that outside groups want the district to distribute – everything from soccer-league information to Spanish immersion programs. District staff does an initial screening of the fliers and leaves it up to individual schools whether to distribute the fliers, she said.
"The nighttime flier was approved by us initially, and we were extremely misled because there was nothing on there that led us to believe that was religious in nature," Skjonsby said.
Church and state
By day, the Strength Team visits schools with a team of athletes – everyone from pro football players to body builders – who talk to students about making the right choices, said Mark Rodriguez, a spokesman for the group.
Those presentations contain no religious material, Rodriguez said.
"There's a line of church and state we never cross," he said, noting the school assemblies even have a separate Web site, http://www.mh
schoolassembly.com.
At night, the group unveils its faith-based program.
"It's kind of like a sporting event with a positive message," Rodriguez said.
Rodriguez said the Strength Team isn't trying to deceive anyone and that if parents want to know what its nighttime events are all about, they can simply click on the group's other Web site, http://www.strengthteam.com. That site describes the group's "family-focused evangelism."
The presentations are set for 7 p.m. each night through Sunday at Eagle Valley High School.
But Lisa Johnston, who has children at Gypsum Creek Middle School and Gypsum Elementary, said the show had a positive message, and she was unconcerned by the flier.
"As a parent, it's our responsibility to find out what's behind any event that's happening whether it's inside the school or outside the school," she said.
Gypsum church Word of Life Worship Center rented out the high school for the night event. Silverstein said it is legal for a public school to make the building available for a religious-themed event that is not during school hours.
"If the space is open for community groups to use or rent, then it also must be made available to religious groups," he said in an e-mail.
---
Support Local Journalism
---