Pining from the diaspora
Don Rogers
Vail CO, Colorado

A couple of actors from Ireland conjured up Frederick Douglass and a ship with some sheets of plastic in tubs, a length of rope, a trunk and an otherwise bare stage.
Donal O'Kelly and Sorcha Fox, I swear, these two are shape shifters, and the same with their voices. They took us across the ocean, from Boston to Ireland in a steamer in 1845, shortly before the Potato Famine, with an escaped slave, a slaver and his little daughter, ship's captain, crew and other passengers.
The audience was small, no surprise for ballets and plays you've never heard of performed on a Monday night at the Vilar, a month ago now. Someone gave me tickets, and my wife and I just went. It was our adventure in art " having nothing much else to do, knowing nothing, expecting nothing.
---
---
Perfect. No expectations. The play began for me as all do, with a hard shell I crack through before becoming absorbed into their method of storytelling. In this case it was by changing voice and posture. It worked well, once I got used to it.
The story was simple. Douglass, an escaped slave with a well-earned reputation for abolitionist oratory and his autobiography hidden in his luggage, boarded the Cambria, bound for Ireland. His identity in time is discovered and a slaver wants him held in the ship's cell and turned over to American authorities. A Quaker ladies' church choir factors into the drama, and the ship's captain has an epiphany that changes everything.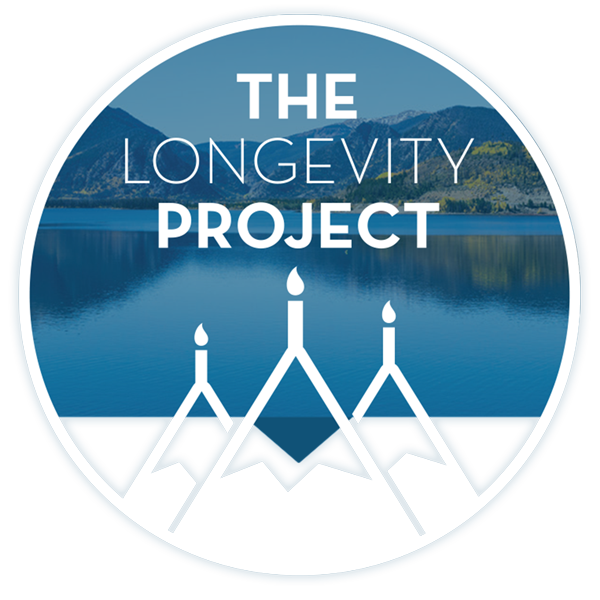 Participate in The Longevity Project
The Longevity Project is an annual campaign to help educate readers about what it takes to live a long, fulfilling life in our valley. This year Kevin shares his story of hope and celebration of life with his presentation Cracked, Not Broken as we explore the critical and relevant topic of mental health.
---
---
The performance ends with an Irish crowd lining the dock, eager to welcome the famed Douglass.
Later, O'Kelly, who wrote the play, explained that Ireland needs stories like this, even in the midst of the current economic resurgence that leads the European Union.
My wife told him, "So does America." The slaveholder in this story, with his unholy fealty to the words of plainly immoral law and a self-centered, pugnacious righteousness, shows more than a passing resemblance to the George Bush and his cronies that the world sees today. Appropriately, the character is made to listen to the former slave and endure his emancipation to cheers.
---
---
Echoes of our Irish heritage ripple from the Emerald Isle, swaying us all the way out here in Colorado, far away in time and distance. The play stirred pride in the blood line that our immigrant ancestors once had to repudiate to land a job at one of those "Irish need not apply" places that proliferated across their new land of opportunity, reportedly sometimes doing risky work that black slaves were considered too valuable to perform.
Of course, the non-Irish line has direct ties to Southern slave owners, too. Such is the American story. I must claim the slaver, too. Oh, and I voted for Bush. Twice. Sigh.
The play captivated me, and had me thinking for weeks and maybe months afterward. The pure skill of the writing and acting with almost no props put me on that ship and in the story. The story itself, the relevance I drew to today, and my family's infatuation with the Irish, too.
O'Kelly's 16-year-old daughter was mystified at the reception after the performance by how our 15-year-old daughter and 18-year-old son could be so fascinated with Ireland and its culture.
She was enchanted with the U.S., especially Los Angeles, excited to escape dreary ol' Dublin with her dad doing his tour of the States.
"Dublin is so expensive now," she explained. "And it rains all the time."
The kids in Ireland care little about traditional culture, she said. It may be that you don't appreciate it so much when you live it. I had that issue with Hawaii as a child and later as a young adult, taking life there for granted until I left. Now I watch "Dog, the Bounty Hunter" just for the glimpses of neighborhoods on Oahu, where my father still lives.
Out here in the diaspora, it may be that we tend to romanticize where we came from (with little thought to why we left). I just bumped into an article on the Web by a couple of Welsh college professors discussing how to take advantage of "diaspora tourism." Imagine that. The far fliers called home.
Such, no doubt, is much of the appeal of O'Kelly's plays and The Chieftains' music in America, where many, many more people of Irish descent live than in Ireland.
Interesting, though, that out of my family's stew of Irish, Welsh, Scots and sigh, my stain of English blood, we're most fascinated by the Irish.
And those two actors, damn them, they only added to the grip these particular Celts have on us.
We're proud to share the bloodline. We've come a long way.
Managing Editor Don Rogers can be reached at 748-2920, or editor@vaildaily.com. Read his blog at http://www.vaildaily.com/section/BLOG.
---
Support Local Journalism
---