Plain as Dirt: It's late, but it's not too late
Happy Mother's Day! I know. I'm a day late. My own mother is accustomed to that type of punctuality from me, although it's probably a bit annoying to you. Bear with me. For a couple of years now, I've wanted to write about Mother's Day and flowers for a number of reasons.
But since this column appears on Mondays, I find it difficult to make Mother's Day topical and current; the Monday before Mother's Day always seemed too early before the event as I hadn't yet considered getting Mom a card, and the day after always seemed uncomfortably guilt-inducing for people who share my sense of timing.
This year, I've decided to press onward, ignoring the consequences for readers who consult calendars and their consciences retroactively. After all, moms are worth it. If it weren't for my mother, I wouldn't be here. You see, my mother indirectly got me into this dirty little flower business. And, believe me, if she had known at the time what seeds she was sowing in my youthful head, she would have altered her idea of a perfect Mother's Day.
---
---
My recollections of Mother's Days past involve Mom rousting me out of bed way too early for a weekend day, only to badger me immediately into a shower. We were always somehow late, and the day hadn't even been properly begun with the big pancake breakfast I expected on a Sunday.
It was a rude awakening, but then she had the audacity to insist I don scratchy wool pants in order, it seems, to best derive penance from an unpadded wooden pew in one of the sparest Presbyterian churches in the Midwest. Man, talk about sacrifice! To this day, I shudder to think. (Whatever it was I did, Mom, I'm sorry. Honest. Really, I'll be good.)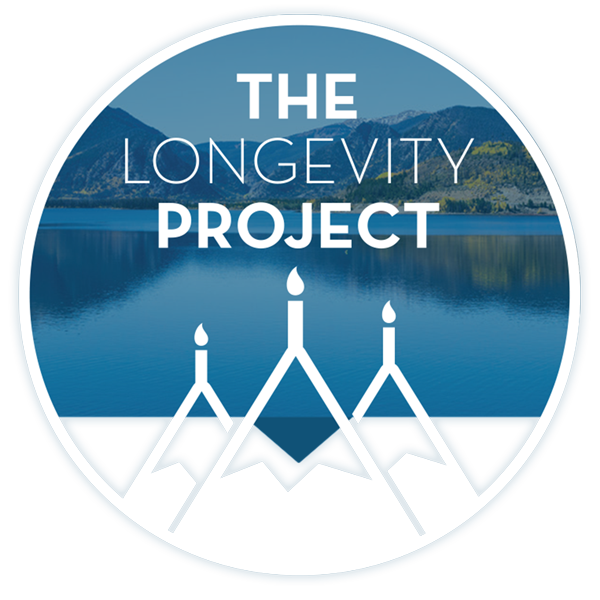 Participate in The Longevity Project
The Longevity Project is an annual campaign to help educate readers about what it takes to live a long, fulfilling life in our valley. This year Kevin shares his story of hope and celebration of life with his presentation Cracked, Not Broken as we explore the critical and relevant topic of mental health.
---
---
Then, we would go to a stuffy brunch where I had to "behave like a gentleman" and suffer her recounting what seems to me to be the most embarrassing moments from my siblings' and my childhoods " like the time when I was five that I somehow persuaded a matronly clerk in a card and gift shop to sell me an expensive and useless Hummel figurine of the "Bluebird of Happiness" for five dollars (no tax paid) to present to my mother on Mother's Day. (Oh, Gawd! Why does she always have to bring up that old chestnut?)
After brunch comes the part about the flower business. Loading the troops into the car, we then drove for 30 minutes clear across town and into the country to a greenhouse where she wandered about selecting just the right shade of red geranium and the other plants destined for planting later that day in her garden. I didn't mind this rite. In fact, the fun we had is a good part of the reason I grow plants today.
I clearly recall exploring under the benches and into every nook and cranny of that vast glass enclosure filled with plants. It was an absolute blast. The juxtaposition of plants grown oddly indoors fascinated me. It was musky, moldy, warm, wet and justly ruinous to wool trousers " a perfect place to play hide-and-seek with my brother and sister.
---
---
We'd hide and then pop up in hilarious surprise between the benches of happy-faced pansies and the sour-smelling marigolds. The entire time, my mother would be distractedly tossing about empty threats to lock us all back in the car. I'm guessing the fact that we weren't locked up for good is due to an acceptance of futility lost to all but mothers desiring to be surrounded by the brats that resulted from their labors. Go figure.
Maternal paradoxes aside, after much comparison of the inscrutable details Mom defined as the perfect seedling, the ladies gripping trowels with freakishly calloused and gnarled fingers (that always amazed us kids) would cut my mother's chosen plants from the wooden flats and wrap them in sheets of newspaper. Whereupon we'd pay, head home, change into more comfortable clothes better suited to laundering and assemble, somewhat dutifully, along the edge of another source of dubious labor for my mother " her garden.
Talk about herding cats " ask three kids drawn elsewhere by one of the first warm days of spring to hoe straight rows two inches deep and 18 inches apart and then uniformly sow seeds and cover them with a gentle pat, and I guarantee a dirt-clod fight will break out that could put someone's eye out. From what I know now about germination, I don't know how anything ever grew from that plot.
Then again, my mother would tell you the finest produce ever savored grew up in our backyard under her watchful eye.
I hope you remembered to get your mother a simple pot of flowers for her doorstep. If not, it's not too late. I know from personal experience that a few flowers delivered even belatedly will gain you an eternal pardon from your mom for all manner of errant behavior. Happy Mother's Day, moms " albeit a bit late.
---
Support Local Journalism
---