Plain as Dirt: The roots of a good deal in Vail Valley
A good retailer could jump on the subject of this column to the tune of a 300 percent markup, and you, the consumer, would still save money. I stole this idea, so it must be a good one.
Last week, I received a catalog from Lawyer Nursery, a significant supplier of wholesale plants based in Plains, Mont. On the front page of their catalogue is an "article" describing a spring sale of bare-root plant material that they conduct for locals. This sale is a big deal for them and a good one at that for their community. It is such a success, that the folks at Lawyer Nursery decided that their mainstay wholesale customers would benefit greatly by making a similar offering to the buying public.
I quote from the Lawyer Nursery catalog:
---
---
"There is a huge latent demand for low-cost, bare-root nursery stock, typical of bare root liners. By and large, the retail garden centers do not serve this demand and are largely unaware it exists. At Lawyer Nursery, we know it exists from the huge turnout we experience from our local, once-a-year, retail sale of the leftover stock we grow and normally sell to the wholesale trade. This demand is untapped, can bring significant revenue to wholesale growers such as Lawyer Nursery and to retail garden centers of all sizes, regardless of where they are located."
The article goes on to state specifically how they promote and manage selling not ready for prime-time plants to the general public for one weekend out of the year.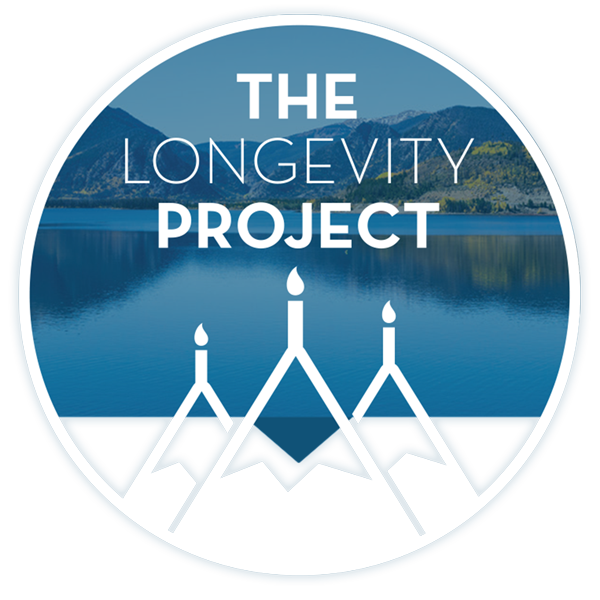 Participate in The Longevity Project
The Longevity Project is an annual campaign to help educate readers about what it takes to live a long, fulfilling life in our valley. This year Kevin shares his story of hope and celebration of life with his presentation Cracked, Not Broken as we explore the critical and relevant topic of mental health.
---
---
There is no question that many people in this valley would benefit greatly from a sale such as this " not the least of whom would be retailers.
When the average retail plant buyer goes to a local nursery to select a plant for their garden, most commonly they are drawn to the largest and prettiest plants on the benches " regardless the size of the pot.
What Lawyer Nursery suggests that retail garden centers offer to the public is not a potted plant but the raw, starter plant, the bare-root liner, a plant minus growing time and a pot.
---
---
If the average person saw a bare-root liner lying on the ground, they would pick it up and throw it away as lawn debris. They look like plants that have been uprooted and stored in a dirty refrigerator all winter. Which is exactly what they are " plants dug from growing fields, sometimes divided into pieces with a sharp implement and cold-stored for sale in spring to wholesale growers.
Why would you want to buy something like that? They look like heck, but they're cheap.
In my experience, plant a bare-root liner in the ground with the roots pointing toward China, and 99 out of a 100 times, in six to 10 weeks it will grow to look just like the plant you paid three or more than 10 times the price for in a pot.
Why aren't bare-root plants sold more often?
Foremost, as I've said, they're ugly. They often look like they're dead. I once had to file a claim for a large grower in Kentucky for more than 25,000 bare-root perovskia atroplicifolia, Russian sage (that Latin part is just fun to say), because neither of us could tell if they were dead or alive. Fortunately, they all grew, but you sure wouldn't have guessed it before planting.
Another reason bare-root plants are rarely sold to the general public is because they are highly perishable. They must be kept moist and cool prior to planting. And it's best if they are planted in good soil that is kept slightly more than moist until the transplants show signs of new growth. In the Vail Valley, it's not exactly humid here, good soil is made not found, and the sun shines intensely " all conditions that can cause failure when dealing with bare root-plants.
Take a few precautions when planting bare-root plants, and you can expect complete success. I've fretted over a few hundred shrubs that sat in an overburdened potting barn for more than 10 days with no ill effects.
Ideally, plant within a day or so of receiving bare-root perennials. Until they are planted, store the plants in a wet paper bag or a wet burlap bag in a shady area. After planting, don't let the soil dry out between watering until the plants are well-rooted. No big deals.
How do you get access to bare-root plants? Start now. Talk to your local garden center. Ask them if they will buy bare-root plants for you. They will have to order direct from the grower or through a plant broker. Usually there is a minimum order, so expect to order more than a few plants. Bare-root perennials are typically sold in units of 25, shrubs in units of five and trees individually. If you can't use 25 of any one perennial, get five friends and split them amongst the group. Five shrubs is an easy number to handle. Trees may be hard for your garden center to get this time of year. However, if your garden center grows some of their own, they may be persuaded to sell you a quantity and they can plant the remainder for sale later in the season.
Nothing about bare-root plants is a big deal except for the potential savings. Nurseries plant millions of these bare-root plants every winter, spring, summer and fall. Believe me, the majority of them aren't taking any particularly extreme measures to guarantee success. With a few precautions, and by keeping a hose handy, you should expect to succeed with bare-root plants as well as anyone.
Tom Glass writes a weekly gardening column for the Vail Daily. Copyright 2009 by Tom Glass. E-mail comments or questions to tom@horticulturelogic.com.
---
Support Local Journalism
---