Plan could connect Avon's emergency services
LEARN MORE
An introduction to the new medical office building and combined police/fire public safety center project is scheduled for 5 p.m. on Monday, March 2, at the Avon Town Council Chambers.
AVON — An area north of Interstate 70 in town could one day host fire, police and medical services if a development plan announced Wednesday is realized. An introduction to the project is scheduled for 5 p.m. on Monday at the Avon Town Council Chambers.
The joint safety facilities would be housed on a plot of land known as the Buck Creek parcel, which is bordered by Nottingham, Buck Creek and Swift Gulch roads, and has been partially owned by the Eagle River Fire Protection District since 2010.
When the fire protection district bought Buck Creek parcel lot 1A five years ago, they knew it wasn't quite as good for ingress and egress of large emergency vehicles as lot 1B. But lot 1B was not for sale, and lot 1A was, and it was also the only commercial property in the area that met the fire protection district's needs, so they purchased it using certificate-of-participation financing.
---
---
A few years later, in Denver, health care and real estate developer NexCore Group began exploring and analyzing sites for a new medical office facility; eventually they came across the Buck Creek parcel. On Wednesday, NexCore disclosed that they have pursued a purchase and sale agreement for Buck Creek lot 1B from its owner, Buck Creek Associates Ltd. After making the purchase, NexCore's plan is to sell the Eagle River Fire Protection District lot 1B, while the district sells NexCore lot 1A — ostensibly a lot-for-lot trade, although plenty of money is involved — as part of a plan to put NexCore's 40,000-square-foot medical facility on lot 1A and a joint police and fire public safety center in lot 1B.
The deal works out great for the Eagle River Fire Protection District, says President Jennifer Cartmell-Hays.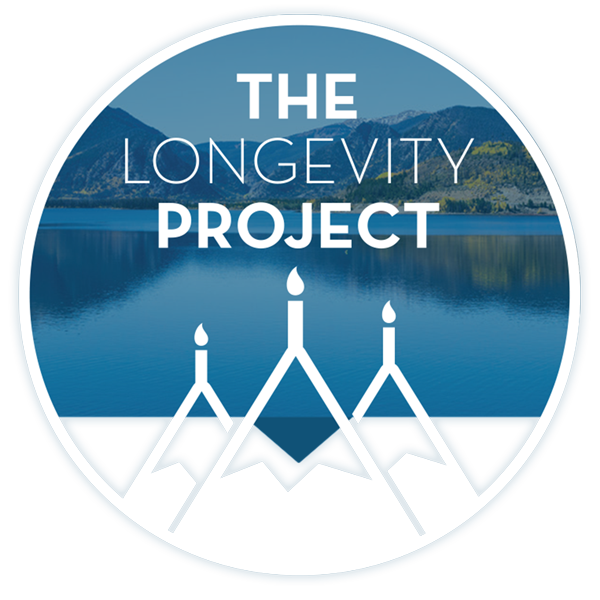 Participate in The Longevity Project
The Longevity Project is an annual campaign to help educate readers about what it takes to live a long, fulfilling life in our valley. This year Kevin shares his story of hope and celebration of life with his presentation Cracked, Not Broken as we explore the critical and relevant topic of mental health.
---
---
"When we purchased the land, we borrowed about $3.8 million," Cartmell-Hays said. "With the proceeds from the sale of 1A, we are undergoing a defeasance of debt, which, in essence, voids that debt and an ongoing obligation to pay interest, so we can take it off our balance sheet. 1B's purchase price is only $1.5 million dollars, so you can see the difference between having $3.8 million dollars in debt verses $1.5 million."
STATION LOCATION NEGOTIATION
NexCore Group managing director Todd Varney says his company knew taxpayer dollars were involved in the deal, which was something they kept in mind during the negotiations.
---
---
"While I certainly would like to pay a lot less for the land, I recognize that the fire district has a big investment into 1A," Varney said. We wanted to be able to help relieve them of the investment they made, notwithstanding the value of the land and the market value, we wanted to help make them whole on what they paid, so the taxpayers weren't getting shorted in the transaction. … It was a very collaborative negotiation between the fire district, the town and our company."
The town of Avon will also loan the fire protection district a max of $830,000 to assist with short-term cash flow. The deal would free up the current location of the Avon Fire Station, which is owned by the town, as well as improve fire protection services in Avon.
"The profile of the typical Avon structure is better served by a ladder truck," Cartmell-Hays said. "But we can't house it in Avon because the existing station isn't big enough."
The Buck Creek fire station would be able to house the district's ladder truck, which is currently being held in Cordillera, the only station in the district large enough for it.
Despite being big enough to house that ladder truck, the facilities would be built in a way that takes serious consideration of the aesthetics of the area, Varney said.
"A lot of thought was put into this site, and the prospective designs, to ensure that we're not blocking anybody's view, and that the traffic will be minimally impacted," he said.
Varney says it's too early to disclose what kind of medical services would be offered from the new medical office building and outpatient facility, but his Denver-based company has been wanting to do business in the Vail Valley for years.
"We're national developers, but we want to develop more health care properties here in communities in our backyard, where there's definitely a need for alternative medical office space," he said. "There's definitely barriers to entry in terms of competition and availability of land. It's a unique piece of land, and we think the facility will provide a lot of different opportunities for those in the area who have not been able to find quality medical real estate or haven't been able to find varying types of medical services.
HEADED FOR PLANNING AND ZONING
Wednesday's announcement would have went a long way in answering a question brought up frequently during the recent debate over the idea to relocate town hall — "What will become of the police station?"
Avon Mayor Jennie Fancher says moving the police from their current station in the Avon Town Hall to Buck Creek is an exciting proposition.
"They just have an awful space, really," she said about the police department's current setup at Town Hall. "They have the bottom floor and they have taken over an office space upstairs, as well. … This opportunity arose, to look at doing a joint public safety facility, and it just seems to work out great for everyone. The fire and police being in that location gives them easy access to I-70, which is where the majority of calls come from, not to mention easier access to Traer Creek and the Village at Avon, because, when that gets developed, that's going to double the size of town."
For the plan to be fully realized, the zoning on lot 1A will need to be changed to mixed commercial, and the zoning on lot 1B will need to be changed to a public facilities zone district. Rezoning applications are expected to be submitted to the Avon Planning and Zoning Commission soon. The commission meets on the first and third Tuesday of each month.
---
Support Local Journalism
---