Porks rightful place-on the grill
Marty MeitusRocky Mountain NewsVail CO, Colorado

Heres a grilling idea for this weekend: Go whole hog.We dont mean that literally. Sure, some bold outdoor cooks will roast an entire pig for the holiday, but what were suggesting are the more manageable cuts of the other white meat, which have found their rightful place on the grill.Ribs and pork chops have gained significantly in grilling popularity over the past few years, and chefs are popularizing specialty breeds and cuts such as pork belly.To separate the cheek from the jowl, we asked chef Mick Rosacci of Tonys Meats and Specialty Foods in Denver to give us a lesson in Pork 101. At his store, he points out the loin, the leg and the butt on a whole pig, all of which will show up in the meat case as chops, ribs, bacon and ham.Thanks to a certain catchy restaurant jingle, baby-back ribs remain in high demand, Rosacci says, but hes particularly keen on the pork tenderloin because of its potential wow factor. Like chicken, it lends itself easily to a wide variety of flavors and sauces.The other pork trend du jour, the pork belly, is the darling of chefs. But at Rosaccis stores, its been a non-starter for the consumer. Only a chef would want to play with the part of the pig known for pancetta and bacon, he says, using classic French techniques to come up with something new.Its very old, Rosacci says, but old is whats new.Read on for Rosaccis pork primer, along with recommendations from Traci Rodemeyer, spokeswoman for the National Pork Board.
Wheres it from? The loin, cut from the top of the rib cage.What is it? Baby-back ribs are the creme de la creme of ribs because they have some meat between the bones. A rack weighs from 11/2 to 13/4 pounds.Why buy it? Great flavor.Grilling it: Rosacci prefers his foolproof method for cooking any ribs. Place the ribs in a pan with a little water on the bottom. Cover the pan with parchment paper and tightly seal with foil. Roast in the oven for 11/2 to 2 hours. Let cool until you can handle them. Place on a hot grill to brown. Some people will wrap the ribs in foil halfway through and then add the sauce so that it will cook without burning.Hint: The differences between back ribs and baby backs are negligible, having to do with rib size.
Wheres it from? The loin. Usually there are two tenderloins per animal.What is it? Similar to beef tenderloin but smaller, 1 to 1 1/2 pounds apiece.Why buy it? Flavorful, tender, lean, no wasteGrilling it: Season and brown tenderloin on all sides, 2 to 3 minutes per side. Finish with indirect heat on the grill. Total cook time: 15 to 25 minutes. Or put tenderloin on grill over direct heat, cover and let cook, turning once halfway through, for a total of 20 minutes.Hint: Great with fruit salsas. Dont pierce when you flip it – use tongs so the juices dont run off. Take off at 155 degrees and let rest 5 to 10 minutes.
---
---
Wheres it from? The loinWhat is it? The meatiest and fattiest of the ribs, often sold boneless.Why buy it? Costwise, its one of the best buys.Grilling it: Although it can be cooked over indirect heat on the grill, its easier to roast it completely first for 11/2 to 2 hours in the oven and finish it on a hot grill, browning it on the grill for a few minutes. You can do it completely on the grill: indirect heat, 11/2 to 2 hours.Hint: Because country ribs are so meaty, these are for true knife-and- fork pork lovers. Add the sauce 10 minutes before the end to keep the sauce from burning.
Wheres it from? Cut from the the belly side of the ribs just under the loin.What is it? Its the rib with the least meat per bone. Spareribs are bigger than back ribs and have more fat. St. Louis-style ribs are spareribs with the breast bone removed.Why buy it? Some prefer its ratio of meat to bone. Note that grocery- store spareribs can be cut to be meatier than baby-back ribs.Grilling it: Same as baby backsHint: Figure on a pound per person.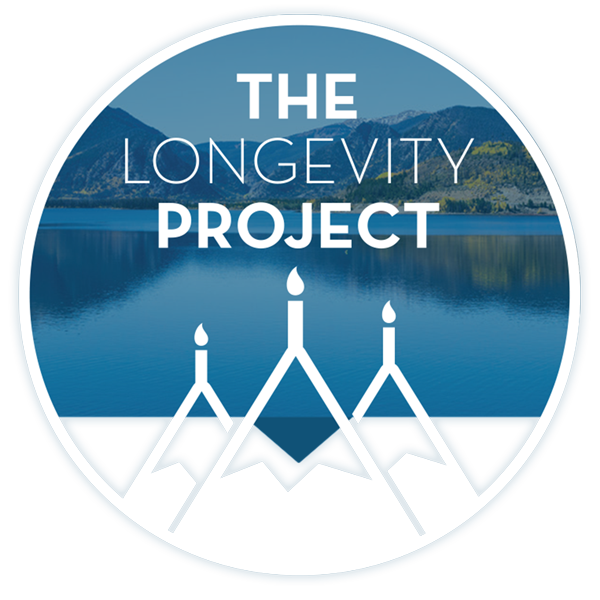 Participate in The Longevity Project
The Longevity Project is an annual campaign to help educate readers about what it takes to live a long, fulfilling life in our valley. This year Kevin shares his story of hope and celebration of life with his presentation Cracked, Not Broken as we explore the critical and relevant topic of mental health.
---
---
What is it? Pork chop is the generic name for cuts that include the desirable loin and rib chops, the sirloin chop and the pork top loin and blade chops. You get back and rib bone with a rib chop; the T-bone-shaped loin chop includes some of the tenderloin meat.Why buy it? Chops are easy to prepare, cook quickly and are satisfyingly meaty.Grilling it: Use direct heat. Bone-in chops generally retain more flavor. Cooking time will depend on thickness; the thicker the better to avoid overcooking.Hint: As with lamb, price is a good indication of the most desirable chops. Loin chops – bone-in or bone-out – lend themselves to a spice rub; same with rib chops. Blade chops and sirloin chops are more marbled and will have more fat (which some people equate with more flavor) and are well-suited for marinating and brining.
Wheres it from? The shoulder butt.What is it? A roast, similar to a beef chuck roast but a little more tender. Also called a pork shoulder butt or roast or a Boston butt. The picnic roast which is shaped more like a ham and comes from the lower part of the leg also can be used, but its not as tender.Why buy it? To make pulled pork for barbecue.Grilling it: It needs to cook in a smoker, on a grill over indirect heat or in the oven for up to 7 hours (depending on size). A 3- to 5-pound pork butt, 2 1/2 to 4 hours.Hint: The name varies by region or butcher; pork shoulder roast is the most common name. The roast needs low and slow cooking: Shut the lid and let it go; no need to flip it.
Unlike beef, pork isnt graded theres no choice or prime. Because pigs are bred for leanness, some pork products are enhanced with a saltwater solution, much like some turkeys. This ensures that the pork will stay moist when cooked, but it also means youre paying more for a weightier product. Check the label you might want to scale back when adding sodium-laden rubs and sauces.The U.S. Department of Agriculture recommends cooking pork to 160 degrees to kill all bacteria. This includes trichinosis, which is rarely found in pork anymore because of changes in how pigs are fed. Pork experts recommend pulling bigger cuts off the grill once they hit 150 degrees and letting them rest for 10 minutes.Heirloom breeds of pigs have become desirable in the same way that Kobe beef is sought by foodies. Breeds such as Berkshire pork (Kurobota pork) have more visible fat marbling, resulting in a moister meat and aficionados say better taste.
---
---
because you're afraid of overcooking or undercooking, you'll find these recipes from the National Pork Board to be grillworthy for any summer evening. For more recipes, check out http://www.theotherwhitemeat.com.
3 racks pork baby-back ribs3 cups hickory or apple wood chips For Spicy Girls Dry Rub:1/4 cup kosher salt2 tablespoons coarse-ground pepper1 tablespoon ground coriander3 tablespoons ground cumin2 tablespoons paprika2 tablespoons dried thyme2 tablespoons chili powder1/4 cup packed dark brown sugarHickory Barbecue Mop Sauce (see recipe below)Combine dry rub ingredients. Place ribs flat in a nonreactive roasting pan. Sprinkle 3/4 cup rub over both sides of racks; rub in lightly. Set aside. Soak wood chips in cold water to cover 30 minutes.Use indirect cooking: Light medium fire for charcoal grill or preheat one side of a gas grill on medium.Drain chips; sprinkle half over the coals or in grills smoker box. Place disposable foil pan under grate.Brush grill grate with vegetable oil.Place ribs, meaty-side down, on the side of grill without hot coals. Cover grill and smoke-cook ribs for 45 minutes. Turn ribs; add rest of wood chips. Cover; grill 45 minutes.Make Barbecue Mop Sauce: Combine 2 cups store-bought hickory barbecue sauce, 1 tablespoon liquid smoke, 2 tablespoons maple syrup, 2 tablespoons dark molasses in bowl. Stir well.After 11/2 hours, brush ribs with mop sauce. Carefully slide ribs onto grate directly over hot coals. Grill, uncovered, 5 minutes. Turn the ribs over, baste again; grill 5 minutes. Cut between rib bones and serve.Serves 6 to 8
4 bone-in pork chops, about 3/4- inch thick1/4 cup soy sauce2 tablespoons brown sugar2 teaspoons grated ginger1 cup beerPlace chops in a self-sealing plastic bag; add remaining ingredients and seal bag.Gently massage bag to evenly distribute marinade ingredients.Refrigerate 4 to 24 hours.Prepare medium-hot coals in kettle-style grill.Remove chops from marinade and discard marinade; place on grill directly over coals, cover grill. Grill for 10 minutes, turning once.Serves 4
1 3-pound rack pork spareribs2 tablespoons butter or margarine1 medium onion, finely chopped2 cloves garlic, minced1 15-ounce can tomato sauce2/3 cup cider vinegar2/3 cup firmly-packed brown sugar2 tablespoons chili powder1 tablespoon prepared mustard1/2 teaspoon pepperMelt butter in a large skillet over low heat; add onion and garlic, and saute until tender. Add remaining ingredients, except ribs, and bring to a boil. Reduce heat, and simmer for 20 minutes, stirring occasionally.Place ribs on grill over indirect heat; close grill hood. Grill for 1 1/2 hours and then begin basting with sauce every ten minutes, for 30 more minutes. Remove ribs from grill and serve, cutting into serving-size portions. If desired, serve any remaining sauce on the side, bringing it to a boil and boiling gently for 5 minutes.Serving SuggestionsRib fans will tell you that one of lifes greatest pleasures is rolling up your sleeves and sinking your teeth into a succulent serving of really good ribs. And if it is messy, well, that is half the fun. Be sure to sauce the ribs toward the end of the cooking time so that the sauce doesnt burn. Enjoy with other in-hand foods like corn on the cob and vegetable kabobs.Serves 3
---
Support Local Journalism
---