Preschool's predicament
Little Johnnie is turning 3 and his parents are wondering what to do with him.
Johnnie isn't a problem child. In fact, he's a downright good kid. It's just that he's entering the age where his parents have some decisions to make about his early childhood education.
All over our mountain region – from Aspen to Parachute and Eagle to Dillon, parents of preschool-aged children face a dizzying array of choices when it comes to pre-kindergarten education.
---
---
Why should a child attend preschool at all? What's the difference between licensed and unlicensed care? What kinds of programs are out there?
How much do programs cost? What are the benchmarks of a quality child care setting? And most importantly, why is a quality preschool education so important to a child's development?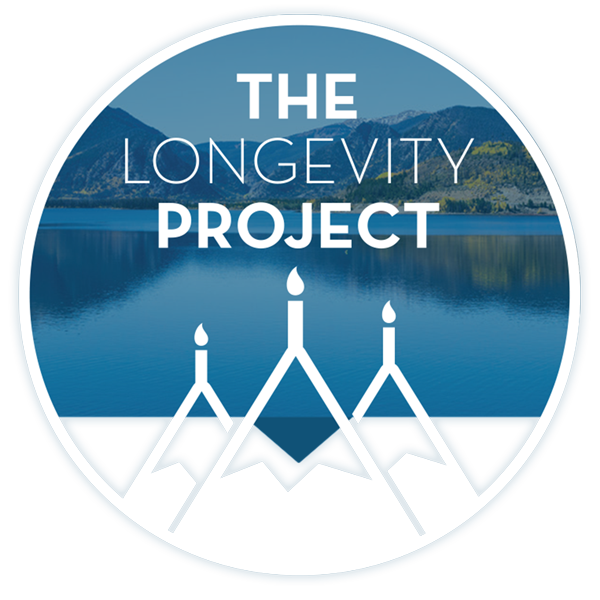 Participate in The Longevity Project
The Longevity Project is an annual campaign to help educate readers about what it takes to live a long, fulfilling life in our valley. This year Kevin shares his story of hope and celebration of life with his presentation Cracked, Not Broken as we explore the critical and relevant topic of mental health.
---
---
This five-part series will answer these questions and provide parents with local resources for early childhood education options.
Each part will focus on a different aspect of early childhood education. The second part in the series will trace the history of pre-kindergarten education in America from its beginnings in the 1800s to today, and its shift from simply housing children to helping them develop emotionally, socially and intellectually.
The third part will detail the vast array of pre-kindergarten programs and centers available in our area.
---
---
Part four will detail a young child's developmental stages.
And the fifth installment will provide a checklist for finding the ideal child care setting.
Although this series is obviously geared towards parents with young children, the importance of quality child care programs to every person in our region can't be overstated. Julie Knowles, the lead early childhood education specialist for Garfield School District Re-2, puts it bluntly.
"Every dollar we invest on early childhood education is equal to $7 we will later have to spend as a society on juvenile crime, diversion programs, special education, welfare and prison," Knowles said.
"In 1991, 82 percent of prison inmates surveyed did not attend a preschool program. In 1991, each prison inmate cost approximately $20,000 per year," she said. "A high-quality preschool program costs about $4,500 a year per child. It's very clear we're going to have to pay. Either we pay early on, or we pay seven times as much later on. It seems like a logical choice."
That certainly doesn't mean that if a child doesn't attend pre-school, he or she is destined for prison. It means that children have a far better chance at success later in life with early childhood education experiences.
Learning begins at birth
The word "preschool" isn't a very accurate description of early childhood education. After all, there really is no such thing as pre-school.
"Learning begins the moment a child is born," said Shirley Ritter at Kids First, Aspen's child resource and referral agency. "But we've been taught that school starts at kindergarten."
Researchers have known for centuries that young children's brains, from birth to age 6, are developing faster than at any other time in life. That research continues today.
"There's really good research out there that explains what types of experiences help children grow and develop at these ages," said Lucinda Burns, director of Early Childhood Options, a resource organization based in Dillon.
"And the key word is "variety.' Parents working with a quality child care provider can greatly increase a child's readiness for school – and for life," Burns said.
Long waiting lists
The demand is there. All over Eagle, Garfield, Pitkin and Summit counties, preschools with long waiting lists are the norm, and tuition-free programs like Head Start are filled to capacity.
According to a January 2002 report on child care in the Rural Resort Region of Colorado – which encompasses Eagle, Garfield, Lake, Pitkin and Summit counties – 85 percent of child care centers surveyed had a waiting list.
Added to that, early childhood educators are underpaid. In that same study, child care providers in the region reported the top reason for leaving their jobs is to receive better pay and benefits elsewhere.
Carolyn Reihe is the director of the Rural Resort Region Consolidated Childcare Pilot Program in Vail, a state-funded child resource agency that commissioned the 2002 study. Reihe is the head of an agency with a long, complicated name, but the mission is simple.
"There are considerable challenges to Colorado's current preschool predicament," Reihe said. "That's why we're here. Essentially, our goal is to improve upon the system of child care in Colorado by working with the state Legislature and the Colorado Department of Education."
Currently, Reihe's agency is creating a mentoring program with experienced and first-time child care providers, expanding state-funded child care programs like the Colorado Preschool Program, and increasing licensing classes so that more care givers can become licensed providers.
"One person making a phone call rarely changes laws," Reihe said, "but working together in advocacy can make a difference in how child care is funded and what it looks like."
Parents vital to preschool
Besides curriculum, regional child experts are adamant about the role of parents in establishing a child's healthy development.
Lynn Renick, director of Garfield County Social Services, said it's not good enough to send a child to a highly-regarded child care center. Children need their parents, too.
"We have seen that children who don't have the nurturing and bonding of a strong parent-child relationship can really lose out developmentally," Renick said. "Parents play a vital role."
Gabriela Sarabia agrees. She is the program coordinator for Head Start in Rifle.
"We tell our parents that Head Start is for all the members of the family," Sarabia said. "We explain to parents that they have certain obligations they need to fulfill, like reading to their children and sitting down with them for even just 10 or 15 minutes a day, and focusing on them. When parents do this, we see a difference."
Sarabia says parents also see a difference between children who attend quality child care like Head Start, and those who do not.
"Because we live in a small town, I see parents in the market, and around town. One mother recently came up to me and hugged me. She said one of her older children who didn't go to Head Start is still having trouble in school, socially and academically, but that her younger child who had attended Head Start was doing extremely well.
"Preschool provides a step up, a transition to school, that prepares children for the emotions, the discipline, the rules and the interactions of school," Sarabia said.
Indeed, high quality preschool education is really prep school for life.
---
Support Local Journalism
---