Public funding in flux
Proponents see Amendment 32 as helping Colorado businesses, unburdening the state of its share of school funding and helping maintain services provided by local governments.
Opponents, however, say the initiative would result in an increase in residential property taxes and could shift a larger share of the state tax burden to homeowners.
Amendment 32, a statewide ballot question in the Nov. 4 election, would change the property tax structure by freezing the residential rate at 8 percent, beginning with 2005 property taxes. Currently, the assessed valuation is 7.96 percent of the property's actual value.
---
---
The initiative also repeals the Gallagher Amendment, which maintains a constant ratio of taxable property values between residential and all other property.
"Broader discussion'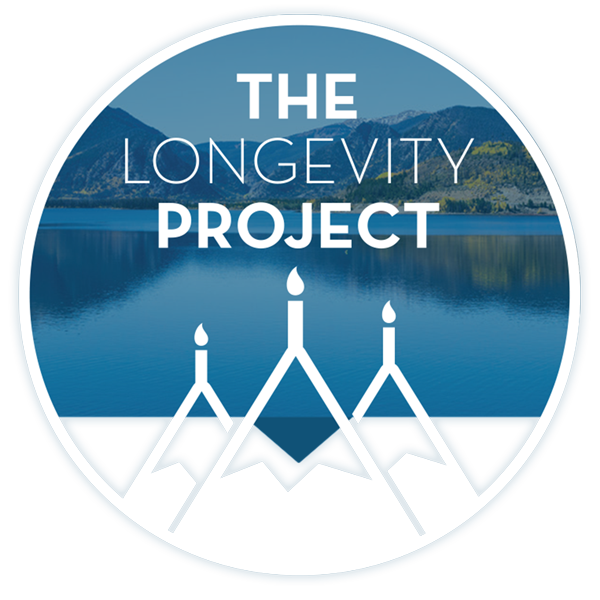 Participate in The Longevity Project
The Longevity Project is an annual campaign to help educate readers about what it takes to live a long, fulfilling life in our valley. This year Kevin shares his story of hope and celebration of life with his presentation Cracked, Not Broken as we explore the critical and relevant topic of mental health.
---
---
The Gallagher Amendment requires the state to collect 55 percent of its property-tax money from businesses and 45 percent from homeowners.
But since 1982, more houses have been built than commercial buildings, so to make sure homeowners weren't stuck with a bigger share of the tax burden than commercial property, over the years residential assessments rates dropped from 21 percent in 1982 to 7.96 percent in 2003.
"The Gallagher Amendment is just one part of a broader discussion we need to have about the financial future of Colorado," said state Rep. Andrew Romanoff, D-Denver, minority house leader. That discussion, Romanoff said, is taking shape this fall in a series of hearings at the State Capitol.
---
---
"The leaders of the state Legislature are wrestling with a budget crisis that our researchers describe as the worst since the Great Depression. If we change nothing, most experts agree, our state will lose its ability to provide core services: public health, environmental protection and higher education, among others," he said.
Romanoff said that's why the Legislature's Interim Committee on TABOR, the Gallagher Amendment and Amendment 23 needs to produce a comprehensive package of fiscal reforms to the state constitution. Amendment 23, the TABOR Amendment and the Gallagher Amendment, all constitutional amendments passed by state voters over the past two decades, now regulate property taxes.
"Last week, city and county officials, business leaders, school board members and the state treasurer told the Interim Committee that such reforms are necessary," Romanoff said.
The "benefits'
Freezing the taxable value of residential property, under Amendment 32, will:
– Increase property taxes and local funding for schools. As a result, this proposal is estimated to reduce state spending for public schools by $3.4 million in budget year 2004-05 and $23 million in budget year 2005-06.
– Increase property tax collections for counties, cities and special districts that haven't reached their property-tax-revenue limits.
Eagle County Commissioner Tom Stone said he doesn't anticipate the board of county commissioners, which on Tuesday will hear a presentation on the initiative, will take a stand on Amendment 32.
But Stone agreed with Romanoff that a more comprehensive fix is needed.
"I'm generally against raising taxes," Stone said. "My concern, until I hear differently, is that (Amendment 32) only addresses one part of a complex problem. There are several measures that deal with taxes and they all interact with each other.
"I want to hear more from our county assessor before making a final decision," he added.
"Special interests'
Eagle County Commissioner Arn Menconi recommends residents to vote "no" on Amendment 32.
"Amendment 32 doesn't benefit the homeowners in the long run and it doesn't generate revenue," Menconi said. "Amendment 32 is complicated. At first glance, it appears to be the right thing, but long-term it could be a disadvantage to homeowners. It opens the door for special interests for a large commercial development to reap the benefits."
Menconi, however, agreed with Stone that the problem has to be fixed not just by looking at the Gallagher Amendment, but other amendments that regulate property taxes.
Even if the initiative passes, taxes may not go up because of the TABOR amendment, which strictly regulates any tax increases, said Mary Kessler of the Eagle County Assessor's office.
"Taxes depend on the mill levies (tax rates) set by the different taxing districts," Kessler said. "Some of the districts can't increase their revenue without a vote."
Pam Holmes Boyd, spokeswoman for the Eagle County School District said the initiative is indirectly tied to education.
"If it passes, it would shift some of the the tax burden away from the state," Boyd said. "There would be more resources."
Romanoff said there's a solution, but it can't reach the ballot until November 2004.
"This week, we'll vote on proposed reforms," he said. "I believe we can craft a common sense solution, one that preserves voters' ability to approve or reject tax hikes, limits the growth of government and restores school funding."
AT A GLANCE
The property tax amendments
Gallagher Amendment: Enacted in 1982, the Gallagher Amendment requires the state to collect 55 percent of its property-tax money from businesses and 45 percent from homeowners.
Amendment 23: Changed the way in which the state funds public schools by requiring the General Assembly to provide specific increases
each year. Among other things, the amendment:
– Requires that the statewide "base" in the School Finance Act be increased by at least inflation plus one percent for 10 years – through fiscal year 2010-11 – and at the rate of inflation thereafter.
– Creates the State Education Fund.
TABOR or the Taxpayers' Bill of Rights: TABOR strictly regulates any tax increases and calls out specific language for ballot questions. Under the amendment, property taxes are collected by the counties based on the stated needs of a special district – such as a municipality, a school or fire district – along with estimates of assessed property values, new construction and inflation. District revenue, spending and debt can't grow by more than 5.5 percent – unless the voters approve it ahead of time.
Veronica Whitney can be reached at 949-0555, ext. 454, or at vwhitney@vaildaily.com.
–
---
Support Local Journalism
---