Referendum A: how dry are we?
The funds would be borrowed by the Colorado Water Conservation Board to build water projects, but the projects will not increase taxes because they would be repaid by the organizations using the bonds to build reservoirs.
It's called Referendum A and pre-election rhetoric over the issue has split the state, east and west, largely along the Continental Divide.
Opponents label it "a solution looking for a problem," while supporters say it's a reasonable approach to the state's lack of reservoirs.
---
---
In 2002 the state Legislature attempted to cobble together legislation to address the dearth of storage, but failed and returned this year with a proposal they referred to voters.
The issue is geographical as well as political. Eighty percent or more of Colorado's 4.2 million people live on the arid Eastern Slope and 80 percent of the state's water originates on the Western Slope.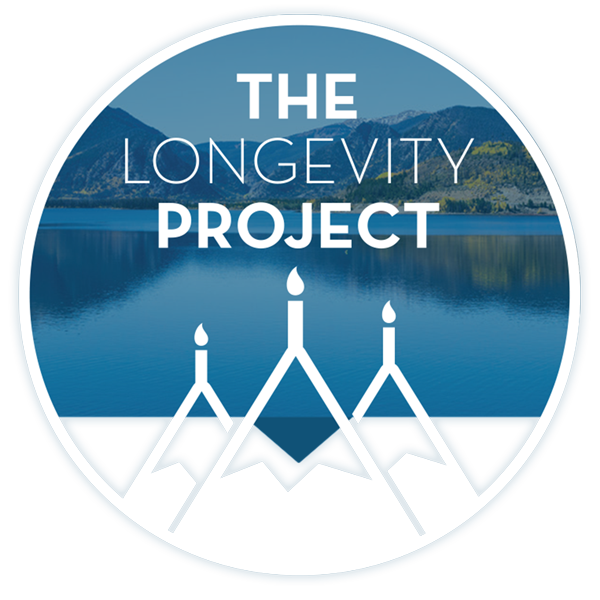 Participate in The Longevity Project
The Longevity Project is an annual campaign to help educate readers about what it takes to live a long, fulfilling life in our valley. This year Kevin shares his story of hope and celebration of life with his presentation Cracked, Not Broken as we explore the critical and relevant topic of mental health.
---
---
Referendum A had its start in the 2002 drought – the worst in 300 years. It demonstrated Colorado's need for additional reservoir storage for dry periods. Most of Colorado's water falls as snow and when it melts, most of it leaves the state during the rush of snowmelt in the spring and summer.
That may be the only point of agreement shared by opponents of Referendum A and it opponents.
East vs. West
---
---
With few exceptions, the water-rich Western Slope is concerned Referendum A could fund additional diversions of water from the mountains to thirsty Eastern Slope cities without addressing the damage. Many communities on Colorado's Western Slope have major portions of their economy tied to rivers through recreation and agriculture.
In Eagle County, the issue has split the opinions of the Eagle County Commissioners. Tom Stone supports it and Arn Menconi opposes it while Mike Gallagher is as yet, undecided.
Menconi said Referendum A is a bad idea and that it requests money without providing the details of the projects on which it will be used.
"Both sides concede there isn't basin of origin protection. Even the governor backed off trying to defend that," Menconi said. "As we get farther and farther into the debate, the governor has backed off on most of the reasons for support. Most every reason has been exposed as flawed or incorrect.
"Referendum A, in many debates, has been proven that it's not needed," he said. "The fear-baiting tactics of stopping water from going to California is a lie to get people to vote in favor of Referendum A."
Stone, one of the few Western Slope politicians supporting the issue, was asked by Colorado Gov. Bill Owens to do so.
"Referendum A does not increase that risk (of transbasin diversion to the Front Range). Naysayers have been unable to come up with a viable alternative," he said. "I have yet to see a viable alternative."
He said the county's "1041" land use regulations protect it from the potential impacts of a water project. Stone says he is more concerned about keeping Colorado's share of water from flowing out-of-state.
Mitigation matters
The lack of language in Referendum A regarding mitigation of the harms of water-storage projects seems to be the polarizing issue. Colorado's Congressional delegation is split over Referendum A.
"There is no ironclad mitigation in Referendum A for the basin of origin for out-of-basin water transfers," said opponent Rep. Scott McInnins, R-Grand Junction. "Zip. Zero. It's fundamentally flawed."
He adopted a standard Western Slope water position that requires the region be compensated on a one-to-one basis with stored water for water diverted to the Eastern Slope. McInnis said the funding could be largely controlled by the population centers along the Front Range, leaving the West Slope holding the bag.
The non-partisan state Legislative Council, the legal research arm for the state Legislature, determined there is no language in Referendum A that requires any money to be spent protecting basins of origin.
But U.S. Sen. Ben Nighthorse Campbell, a Republican, supports the measure and said it does provide adequate mitigatory language to protect the Western Slope.
Other supporters of Referendum A say the ability to fund water projects isn't the biggest problem. Aurora City Councilman Ed Tauer, whose city is supporting Referendum A, said the largest obstacle to developing new water projects is the thicket of local, state and federal regulations governing development of water projects.
In many ways, Referendum A could feel the hangover of how earlier water storage projects were developed and built.
Homestake hangover
When the Homestake Reservoir was built in 1967 to transport water from the headwaters of Eagle River into the Arkansas River and on to the Front Range, it left behind a scarred landscape, lowered flows in the Eagle River and damaged the environment.
When Homestake II Reservoir was proposed by the cities of Colorado Springs and Aurora in the mid-1980s, it sparked a huge legal battle that the cities lost. At stake was the legality of controlling the impacts of a major water project with county 1041 land use regulations, which subsequent appeals upheld.
That multi-million dollar, 10-year-long battle changed how water rights holders such as Denver and the cities of Colorado Springs and Aurora approach building water projects. Now there's a memorandum of understanding between water users in Eagle County and Colorado Springs and Aurora whereby future water projects will be jointly developed and shared.
At a glance
Referendum A
Projects eligible for funding:
– Acquisition of water rights
– Building reservoirs
– Improving existing or increasing water conservation.
Cliff Thompson can be reached at 970-949-0555 x450 or cthompson@vaildaily.com
---
Support Local Journalism
---