Regretful words last a loooooong time
"I hate you!"
"Do not."
"Uh-huh."
---
---
"Nope, you do not. Here, how about a piece of sugar-free gum instead?"
He cocked his head like a confused puppy, but just for a moment.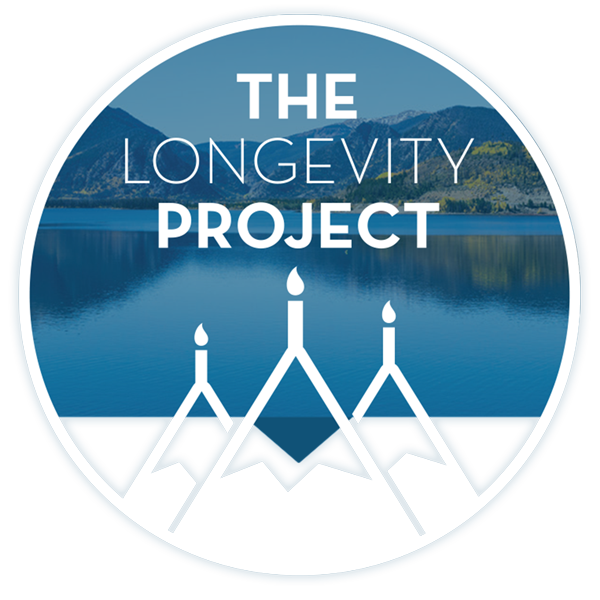 Participate in The Longevity Project
The Longevity Project is an annual campaign to help educate readers about what it takes to live a long, fulfilling life in our valley. This year Kevin shares his story of hope and celebration of life with his presentation Cracked, Not Broken as we explore the critical and relevant topic of mental health.
---
---
"Goody! Thanks Daddy!"
And he ran up the stairs, being sure to shout an "I wuv you, Daddy" while sprinting down the hallway after reaching the top to go torment his two older brothers.
My youngest son didn't mean it – I know that – but he immediately regretted making that first comment (which was based upon an unacceptable chocolate cookie). At age 4.5, regret lasts about as long as an Adam Aron humility moment.
---
---
However, as adults many of us have made enough regrettable comments in our lives to fill Pete's Bowl, while a few specific others Blue Sky Basin cup constantly runneth over with repentance and contrite apologies worthy of ex-presidents – all with smirks on their faces and stained blue dresses in their closets.
Examples are found daily in the media, such as these charmers made within the past few weeks:
"My vision is to make the most diverse state on earth, and we have people from every planet on the earth in this state. We have the sons and daughters of every, of people from every planet, of every country on earth."
Yes, that lovable space alien, Gov. Gray Davis, said those very words on Sept. 17 at a speech from the Capitol steps in Sacramento. We've always had a strong hunch many from California did not originate there. Now it's confirmed.
Think he'll regret those words? Barring a long overdue earthquake, we should know before turning off our reading lights tonight.
"Arnold touched my breast!"
This was an oft-repeated phrase since late last week, as paid bimbos formed a curvy line along Hollywood's Walk of Fame to suddenly claim "shock and awe" at governor-in-waiting Arnold's brushing against a breast or two 20 or 30 years ago, at the height of his bodybuilding career. The man was a 99 percent-naked walking muscle receiving more daily solicitations for sex than a drug-saddled Elvis at his prime and we're supposed to believe his dumbbell never left the weight room?
Stories of groping were coming out of the liberal woodwork like the conservative termites did when they all claimed Clinton was giving each an inappropriate peek at Sir William.
They'll all regret it if the checks bounce, but each will be forgotten anyway once the governator takes control and starts slashing social programs.
"Contrary to Republican slogans against "Big Government' or "Tax and Spend Liberals,' if you look at the reality, government spending is a key part of what makes this country function and provides the services that Americans both depend on and take for granted."
Spoken like the truly out-of-touch-with-reality liberal fruitbasket she is, Barbra Streisand recently pronounced these pearls on her Web site, once again confusing celebrity, fame and fortune as equivalent gauges to superior intellect, moral supremacy and expertise in the issue of the week.
Unfortunately, she's too delusional to ever regret anything.
"I think what we've had here is a little social concern in the NFL. The media has been very desirous that a black quarterback do well. S"
Limbaugh gave new meaning to the phrase "Pass Rush" two Sundays ago on national TV. I guarantee he regrets saying it, but I also guarantee he'll never admit such.
"There needs to be a real sensitivity to over-commercialization of our slopes."
Vail Resorts spokeswoman Kelly Ladyga said this last week concerning the Forest Service's "OK' to sell advertising space on chairlifts. This was a reverse-hindsight-regret quote to any readers living here a decade ago when "Disney On Ice' attempted to become "Vail On Snow.'
"Coors could have its logo, but no twins."
Vail's owners obviously learned a lesson a while back, but this "wink-wink, nudge-nudge' tidbit from Forest Service spokeswoman Sue Froeschle makes it pathetically clear on the same subject that anything is still for sale – if the price is right.
So just be careful what you say today, tomorrow or the next day; or you might end up like this guy a few years ago: "During my service in the United States Congress, I took the initiative in creating the Internet. S"
Not only can particular vocal regrets last a lifetime, some can even outlast an entire political season.
Richard Carnes of Edwards writes a weekly column for the Daily. He can be reached at poor@vail.net
---
Support Local Journalism
---