Rev up your coverage of Formula One
But I have some concerns about your sports coverage this spring/ summer. Without sounding like a pain in the @$$, you guys get enough of that, what is with all of the mega-golf coverage lately? I like to play golf, thought I'm not very good at it, to be honest. I don't play as much as I would like to – too costly and too hot during the day, say what you'd like.
But, after reading your paper day in and day out like I do, I thought I was reading Golf Digest this past weekend. No less than 16 articles referencing golf over the course of four days. The British Open is a major tournament, don't get me wrong, but I found the coverage a bit excessive. Even before the first pairing teed off, there were three separate articles on Tiger, the course at Muirfield (in Scotland no less, British Open?) and one about some local kid and his two holes in one.
Is the golfing industry here in the valley that hard up for this intense coverage, wishing that if people read about golf they'll go out and play? Try and get a tee time this weekend and you'll find it's all full.
---
---
It's great that the Vail Daily provides a fair amount of local coverage, a recent tournament got about a quarter of a page, but we do not live in golfing mecca, or do we?
Tiger lost, so what! Els won, only after Tiger's bad day in the rain, but congrats anyhow. There was a lot more than just golf going on this weekend – Lance's bid in the Tour de France and the reason I am writing this. On Sunday, a little past 5:30 a.m. the lights went out and the French Grand Prix was under way.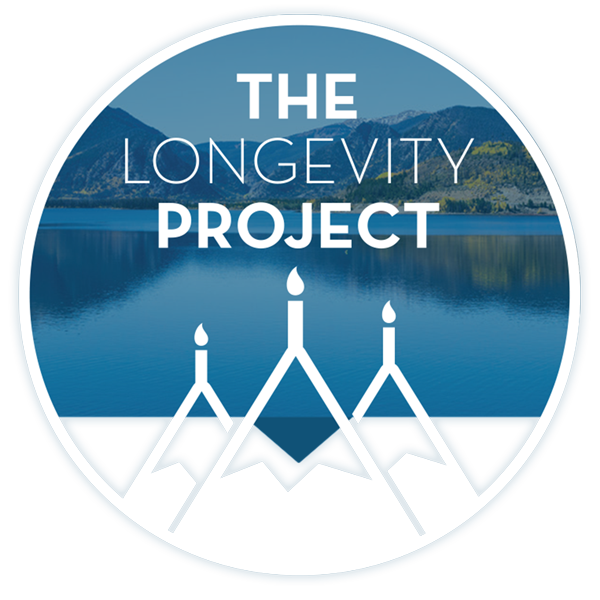 Participate in The Longevity Project
The Longevity Project is an annual campaign to help educate readers about what it takes to live a long, fulfilling life in our valley. This year Kevin shares his story of hope and celebration of life with his presentation Cracked, Not Broken as we explore the critical and relevant topic of mental health.
---
---
I know this because I'm a fan of racing and wake up early to watch my sport (my girlfriend doesn't understand why this must go on at the wee hours of the day and why I must insist on watching it in full digital surround sound), the sport of princes!
Ferrari driver Michael Schumacher drove a great race. Even with a stop-and-go penalty, he still won! So why is this so important that I write a letter to a paper that I read every day? Because with that win, he clinched his record-tying fifth World Drivers Championship. Only one other man has ever done it, and it was 47 years ago. And not a sentence about it in your paper!
Ferrari and racing fans, myself included, watched every lap. The finish with
---
---
Schumacher waving and the celebration on the podium, it really brought tears. The announcer on the tele said that this was a sight that may never be seen again, a feat that no one will ever have the chance of doing again. And your paper on Monday had no such column.
Every newspaper in Italy had a red car on the front page. I can tell you this because I've seen them. The pope could die and there would still be a red car, a Ferrari, on the front page. Even in automobile-dependent Japan, there was a picture on the front page of Schumacher accepting his trophy. He doesn't drive a Honda, but it was newsworthy, very important to a lot of motorsports fans. So after seeing the "World's Greatest Driver" win the French Grand Prix, I did what I love to do, race!
Me and about 30 other race fans met at IMI raceway, in Erie, and went karting. At 9:30 a.m. there were 30 people thinking they were Schumacher, running very fast laps. I drove about 55 miles in a specially built go-kart until it got too hot.
In the pit area, every second sentence was about Scumacher's win. The record. And next season. Most people in America think of racing as a red-neck, hooligan, wreckless sport (thanks NASCAR, Dale and all the rest of the left-turn only racers), but worldwide Formula One racing is the second most watched sport behind futbol; 160 million per race watch it on the tele, average track attendance is also many times that of, say, football, baseball and American soccer.
When was the last time you saw 250,000 people try and get in to watch the Rockies or the Avs play in Denver? Never! How many seats are in Invesco Field? 50,000-60,000? Nah!
How many golfers can you fit in at the Vail golf course, 100-150?
But guess what everyone of those guys and gals were talking about while on the course? Tiger's loss and Els' win. Fans, some rabid and some more sedate, but one thing in common, they like to read about it in the news.
So in finishing this, all I ask is that you guys read the wire a little more and include other sports and events in motorsports. I also would like to give congrats to Michael Schumacher and the rest of the Ferrari team on a great season, so far. There is still a lot more racing to go!
Wesley Pellettieri
---
Support Local Journalism
---